REELS MEDIA NETWORKS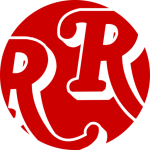 PRESSREELS is an online news magazine. We have a mission to find stories that are not well-known worldwide and deliver them to people in various fields. I make and talk about articles in four editing centers in the U.S., Singapore, and the U.K. We work 24 hours a day. However, the delivery speed may be slower than other magazines to check the facts. But we only offer stories that are 100% credible.
---
PRESSREELS is a media publication covering relevant information and news regarding the world of technology, business, startups, and everything in between. We must get you the latest updates regarding the technology sector where you should see the newest product from Apple or which latest version of Android did Google release.
To get in touch with our writers or PRESSREELS, you can write to us at @Mail