Group BLACKPINK is the biggest driving force of K-Pop girl power, spreading out the charms of K-Pop girl groups in the global Pop market. They've set milestones through YouTube on every title song they've ever released, collaborated with a global Pop star, and even started a global project among artists such as Ariana Grande and Billie Eilish to overcome the COVID19 crisis.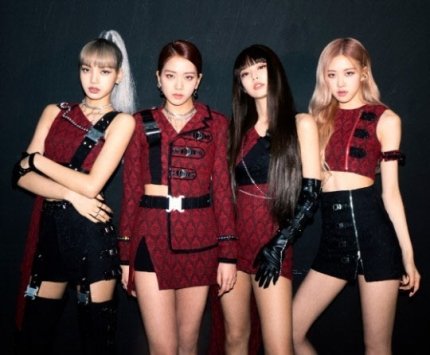 On April 25(local time), Universal Music Group revealed the 'We've Got You Covered' project to encourage the use of face masks for the prevention of COVID19.
The project was directed as the Centers for Disease Control and Prevention(CDC) began to advise the use of face masks in public places for the prevention of COVID19, as the virus is spreading out in the entire globe. Their goal is to sell reusable cotton masks with logos of global Pop stars, for global music fans.
Bravado, a subsidiary company of Universal Music Group, began selling masks with logos of global artists including Justin Bieber, Ariana Grande, Billie Eilish, The Weeknd, The Rolling Stones, Queen, and Willy Nelson, while BLACKPINK also became the K-Pop group to be listed among them.
The masks are being sold at $15 each(approximately 18,500 KRW) and are reusable after laundry. BLACKPINK's masks include the group name logo in pink, which is the color that represents the group.
The proceeds will be donated to 'MusiCares', and will be used for industry employees who are in need.
BLACKPINK has previously signed with Interscope Records, the biggest and representative label of Universal Music Group, back in 2018, to begin targeting the overseas Pop market.
Last year, the group has performed at Coachella, the biggest music festival in the US, while 'Kill This Love' entered US Billboard's main charts including the Hot 100 and Billboard 200 as no. 41 and no. 24 respectively, setting the first and best record in K-Pop girl group history.
While currently working on their new album and preparing to make comeback, the group has received attention from the global Pop market with the news on their collaboration with Lady Gaga, the global Pop star. They've participated on track no. 10 titled 'Sour Candy' as featuring artists on Lady Gaga's 6th official album titled 'Chromatica'. BLACKPINK stood beside Ariana Grande and Elton John, who represent the history and current trend of Pop and have also participated in the album as featuring artists. BLACKPINK is reviewed to have raised the status of K-Pop through their latest collaboration.
YG Entertainment revealed, "BLACKPINK and Lady Gaga were fans of each other through their own music, which made the collaboration possible".
Meanwhile, the MV for 'STAY', one of the double title songs of BLACKPINK's second digital single 'SQUARE TWO' released back in November 2016, has surpassed 200 million views on YouTube. As a result, BLACKPINK now has over 200 million views on all title song MVs they've ever released, including their debut song 'WHISTLE'(400M), 'BOOMBAYAH'(800M), 'PLAYING WITH FIRE'(700M), 'AS IF IT'S YOUR LAST'(700M), 'DDU-DU DDU-DU'(1.1B), 'Kill This Love'(800M), and JENNIE's solo track 'SOLO'(400M).
Recommend Video