LISA's slim legs have become a new parody element online. Even famous foreign stars joined the move.
On the 30th of last month (local time), Insider, a foreign media outlet, introduced in detail Lisa's capture and humor using Twitter thumbnails, saying, "Celebrities like Dolly Parton use the sexy legs of K-pop idols as memes that occupy the Internet." A meme means a video or photo used as a parody material for fun on the Internet.
Overseas Internet users captured some of Lisa's dance performance videos released last month through Lisa's personal YouTube channel Lili Film and used them on Twitter. Funny characters such as the main characters in the movie "Star Trek" and the game "Super Mario" and Lisa's legs are exquisitely matched in the Twitter thumbnail, giving them a laugh.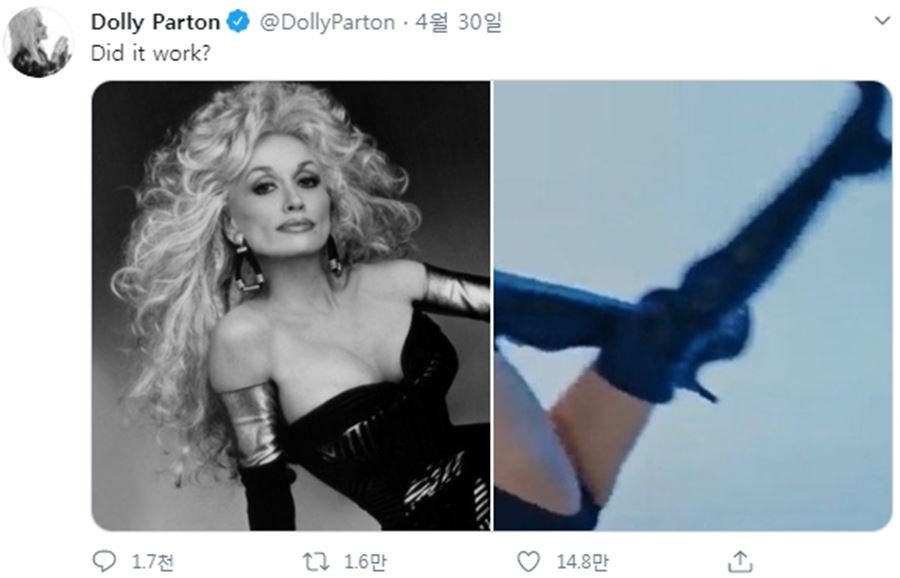 Dolly Parton, a famous American singer-songwriter who has long been loved in the U.S. since her debut in 1967, has also joined the trend. Having been active this year, winning the Grammy Award's Best Contemporary Christian Music Performance and Song category, he also became popular, posting more than 10,000 retweets by posting a leg capture of Lisa in his photo, saying, "Is this possible for you?"
Insider added, "Thank you for giving me your presence, your dance skills and legs on the Internet."
Lisa's performance video with the capture is also gaining popularity. A performance video showing Lisa dancing to Queen & Black's "Mercroom Chocolate" has about 17 million views.
BLACKPINK has featured in Lady Gaga's new album and is currently preparing for a new album.