-Concepts of Spring·Summer·Fall·Winter… 4 Individual and Unique Charms
The '2020 WELCOMING COLLECTION', containing the 4 individual and unique charms of BLACKPINK, has been released on the 4th.
BLACKPINK's 'WELCOMING COLLECTION' contains the members' various looks based on the seasonal concept of Spring·Summer·Fall·Winter.
In addition to the high-quality pictorial which raises possession value, the collection includes the '2020 with BLACKPINK' video clip and a making film DVD which covers the pictorial shooting scene.
Furthermore, a table calendar and transparent stickers decorated with drawings·letters·numbers by the members themselves will be included as a bonus, which adds more meaning to the collection.
As BLACKPINK has excited the global fans through only a couple photos and a spot clip during the pre-order period, the collection is expected to receive fervent responses.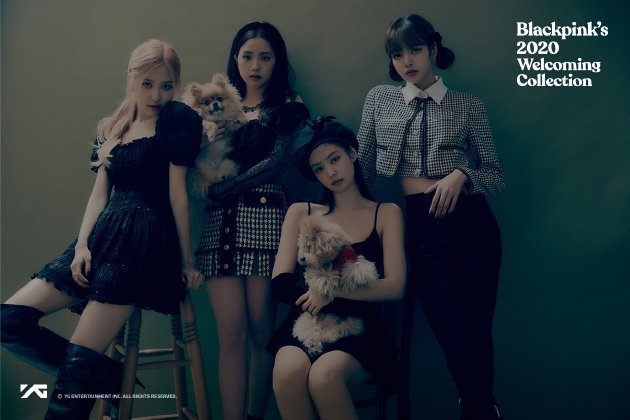 In the photo, BLACKPINK expressed the fluorescent vibes of spring while holding flowers such as Lisianthus and Stock. They also raised the fans' expectations on the upcoming 'WELCOMING COLLECTION' by presenting autumn vibes while wearing outfits in monotone.
The spot clip showed the members of BLACKPINK passionately playing games and performing missions to win the winner's prize, which made the fans smile.
BLACKPINK's '2020 WELCOMING COLLECTION' will be available on YG SELECT and online·offline album retailers located nationwide.
Meanwhile, BLACKPINK is currently preparing for their new album. Their song 'KILL THIS LOVE' has achieved worldwide popularity last year, allowing the group to establish themselves as a global top girl group.