Group BLACKPINK will have a mega collaboration with Pop star Lady Gaga. The fans are already paying keen attention towards the collaboration between BLACKPINK, the group that is spreading towards the entire globe, and Lady Gaga, the queen of Pop who is loved by worldwide fans.
The news on the collaboration between BLACKPINK and Lady Gaga has been out for a while. Previously, a photo of Lady Gaga's new album track list including BLACKPINK and Ariana Grande has surfaced through a music community site, while the album producer Bloodpop followed BLACKPINK members and their official social media account, making the news even more believable.
The collaboration between BLACKPINK and Lady Gaga became official on the 23rd(KST) when Lady Gaga revealed the track list for 'Chromatica', her sixth album, through her official social media account. She raised the people's expectations by tagging featuring artists on the photo, including BLACKPINK.
BLACKPINK participated on track no. 10, titled 'Sour Candy', as the featuring artist. There are no release dates or specific information on the upcoming music, but the global fans are responding enthusiastically. Their collaboration has proven BLACKPINK's huge influence in the global music market.
YG Entertainment revealed, "BLACKPINK and Lady Gaga have listened to each other's music and became fans of each other, which made their collaboration possible".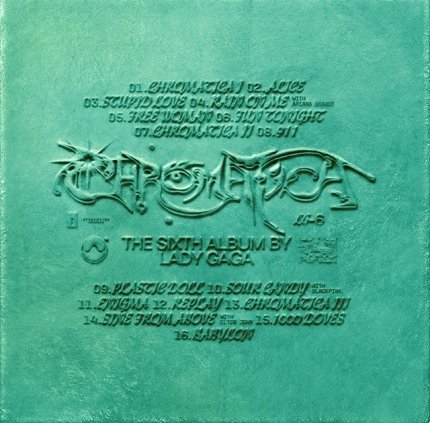 In addition to BLACKPINK, Ariana Grande and Elton John have participated in the upcoming album by Lady Gaga as featuring artists. BLACKPINK's participation has a lot of meaning since she will stand by artists that represent the history and current trend of Pop music.
US Forbes, Variety, MTV, People, Pitchfork, and UK Forbes also spotlighted the news on BLACKPINK's participation on Lady Gaga's upcoming album. Billboard introduced, "The album Chromatica, composed of a total of 16 tracks, includes superstar Ariana Grande, BLACKPINK who is making K-Pop waves, and legendary Pop icon Elton John", while MTV revealed their expectations by writing, "The 'real fun' is in the collaboration on this album. Ariana Grande featured on the song 'Rain On Me', Elton John featured on the song 'Sine From Of', while BLACKPINK, the K-Pop superstars, featured on the track 'Sour Candy'".
It is the second time BLACKPINK has collaborated with a famous overseas artist. BLACKPINK has previously collaborated with Dua Lipa, the singer songwriter from UK back in 2018 on the song 'Kiss and Make Up'. The collaboration happened due to Dua Lipa's request, while Dua Lipa performed with BLACKPINK last year on the first concert of 'BLACKPINK 2019 WORLD TOUR with KIA [IN YOUR AREA] NEWARK' as a surprise guest.
The song 'Kiss and Make Up' topped iTunes charts in 21 countries, was ranked at no. 8 in the US, entered the HOT 100 of Billboard as no. 93, and was ranked at no. 36 on UK's Official Chart, proving their global popularity. As a result, the people are looking forward to what their collaboration with Lady Gaga will achieve this time.
Meanwhile, BLACKPINK is working on their upcoming album while announcing news on their collaboration with Lady Gaga.
Recommended video for reading and viewing this article.