Fans around the world enjoy the group BTS' concert at their respective homes.
Big Hit Entertainment hosted BTS' online streaming festival "BTS ONLINE CONCERT WEEKEND, "BANG BANG CON" on the 18th and 19th. Here, it offers a new experience of connecting cheering sticks around the world (hereinafter referred to as "Army Bomb") through community platform Weverse. The development team said, "The cheering stick 'Army Bomb' is originally a device made of offline cheering tools, but we have been thinking about ways to use it online," adding, "We will apply a technology that changes the color of the cheering stick as the video changes so that fans from all over the world can gather in one place and feel cheering together."
"BANG BANG CON" is a streaming service that will release eight live episodes of BTS' last concert and fan meeting for free for a total of 24 hours for two days, and will be held on BTS' official YouTube channel "BANGTANTV" from noon today. In addition to the fact that fans from all over the world can watch BTS' performances simultaneously in the first row of the home room, it is drawing attention as a new way to watch the performance of the "Untact era" in that it connects fans' cheering sticks to share the sense of the scene through Weverse.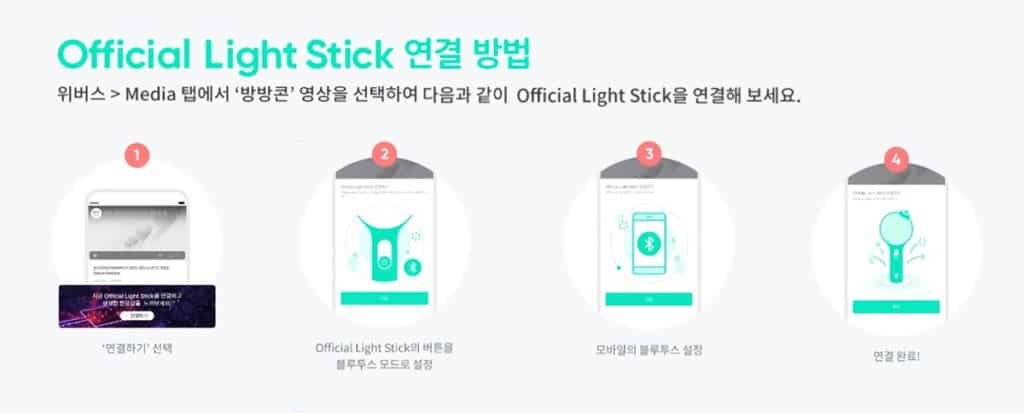 On the 14th, Big Hit released a video of the light stick connection through Weverse's official Twitter account, raising fans' expectations. Connecting light sticks through Weverse is simple. After playing the "Bangbang Concert" video on Weverse's "Media" tab, click the "Connect" banner located under the video, and connect the light stick handle button to Bluetooth mode to check the light change of the light stick linked to the performance video. Connecting the light stick is possible through BTS OFFICIAL LIGHT STICK VER.3 and MAP OF THE SOUL SPECIAL EDITION.
Big Hit Entertainment said, "We are introducing a service that allows us to feel the heat of the performance site through Weverse to comfort the fans who are not able to be with us at the concert hall," adding, "We are happy to go beyond simply appreciating the performance contents and serve as a hub for the 'untact era' so that we can connect fans scattered around the world and participate together."