On the 26th, BTS' official YouTube channel "BTS TV" posted a video with the title "BTS (BTS) @ 2019 MAMA."
In the video, the waiting room for the 2019 Mnet Asian Music Awards, which was held on December 4 last year, was rehearsed and red carpeted. The main stage also features a variety of BTS members.
Especially after winning eight gold medals at the 2019 MAMA, member Jungkook said, "Don't you have to bow to the ARMYs?"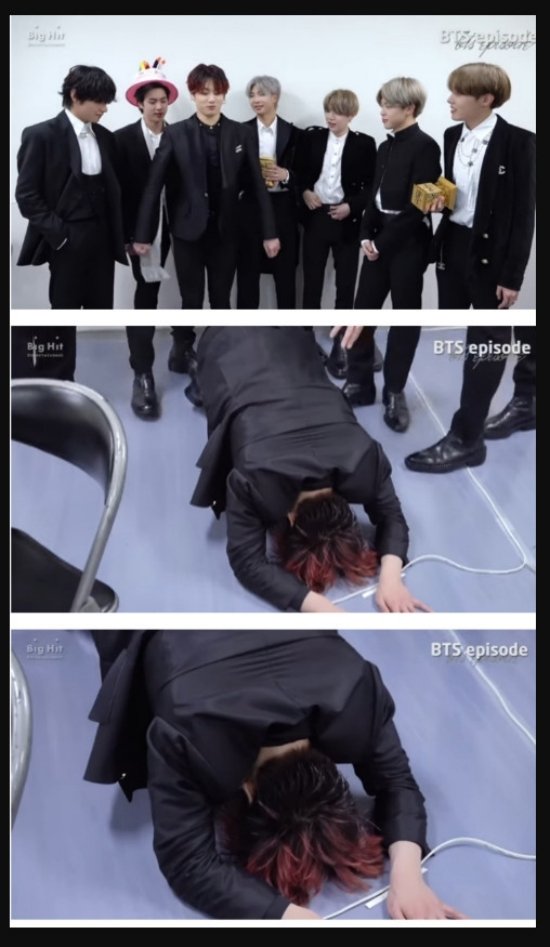 J-Hope said, "Will Jungkook do it?" Jung-kook's humble appearance of bowing to the fans immediately drew attention.
At the same time, the video showed Jung-kook holding his lungs and struggling after a fierce stage performance, causing fans to feel sorry for him
Jungkook also touched the hearts of his fans, saying, "I think it's a good, happy and meaningful thing to be with ARMY until this moment, until the end of this year.
On the same day, BTS won as many as eight gold medals, including the Male Group Award, Favorite Male Artist, Best Music Video Award, Album of the Year, Main Award, Best Dance Performance Male Group Award, and Worldwide Icon of the Year category, one of the "2019 MAMA" Grand Prize.
RECOMMENDED VIDEO
READ MORE?