Photos of RM and Jungkook were posted on BTS' Instagram story on Wednesday, along with the message "Bangbang Concert D-5."
RM and Jungkook in the picture are looking at the camera with bright faces. Their heartwarming boyfriends caught fans' attention.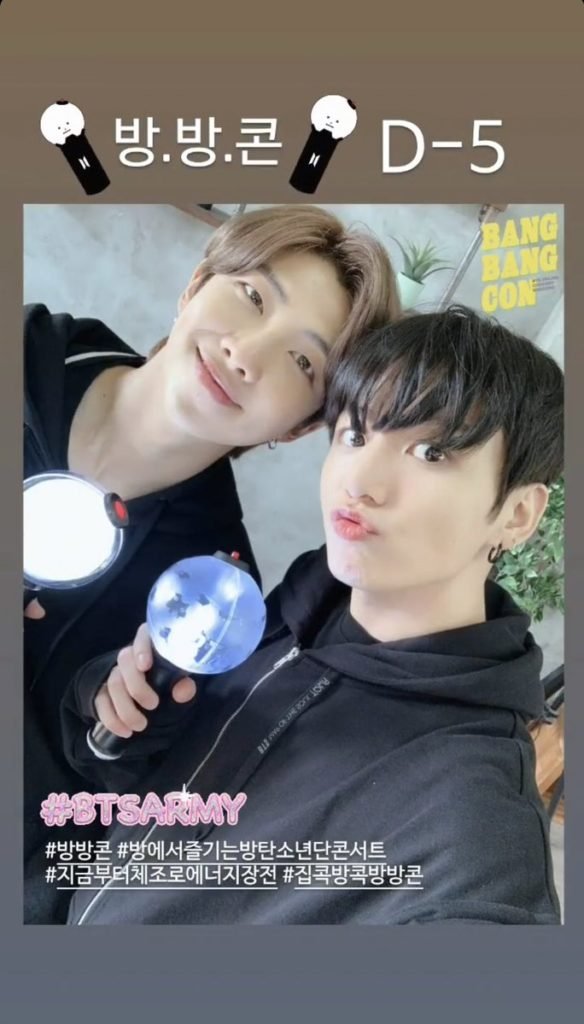 Meanwhile, the group BTS has prepared a special gift for its fans. It is an online streaming festival called "BTS ONLINE CONCERT WEEKEND", where people watch performances on their home turf.
Big Hit Entertainment announced the schedule of "Bang Bang Concert" on BTS' official Twitter account on the 10th, as well as ways to enjoy the performance more abundantly.
"Bang Bang Concert" will be available on YouTube's official channel "BANGTANTV" from noon on the 18th and 19th, respectively. It will consist of a total of eight parts for two days to reveal the actual conditions of BTS' last concert and fan meeting for free.
On the first day, on the 18th, the first day, concerts such as "2015 BTS LIVE ", "2016 BTS LIVE <Flower on STAGE : EPILOGUE", "BTS 2014 LIVE TRILOGY : EPISODE II THE RED BULLET" and fan meeting "BTS 3 MUSTER+" held in 2016.