Suga (27, real name Min Yoon-ki) of the group BTS said he paints as a new hobby during the "social distance" period.
Suga revealed his painting skills on YouTube's official channel "BANGTANTV" on the 24th, saying, "I wanted to take on a new challenge." Wearing a work suit, Suga stood in front of a large drawing board. He said, "I feel comfortable drawing. I'm doing what I can with my hands, similar to making music," he said. He added, "I feel like it will be a good hobby."
Suga said, "I don't think I'll be able to finish it in an hour," and warned, "I'll upload the finished work through Twitter or Weverse."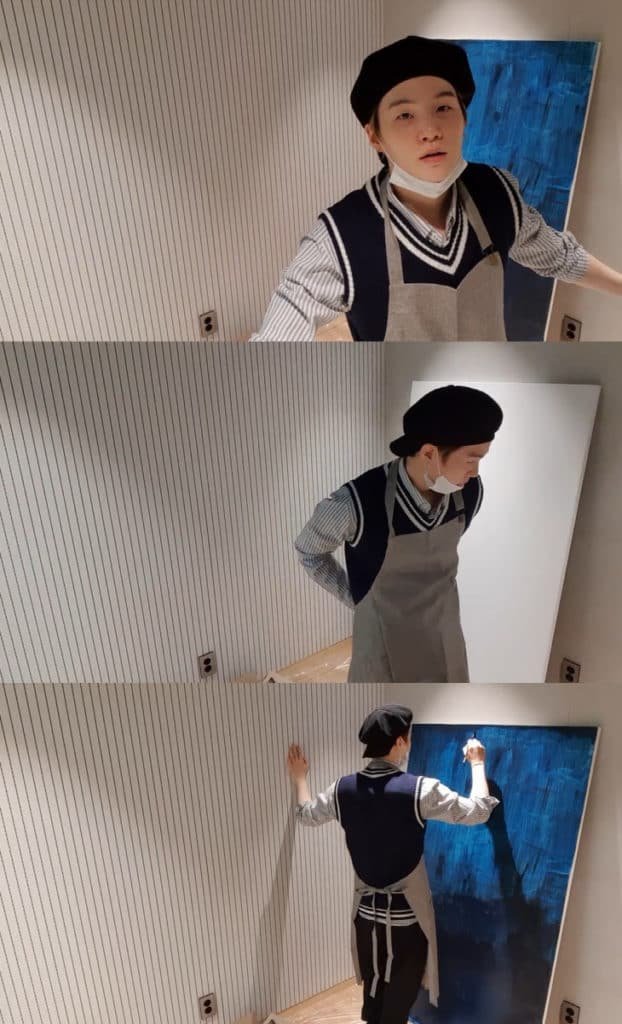 Suga also hinted at news of working on his new album. Suga said, "We've started working on our new album again," and added, "We discussed it among ourselves and decided on visual and music roles. Related videos will be released soon," he said.
Suga's appearance on Bangtan TV is part of the release of BTS' new content. On the 17th, RM said, "We will reveal our daily lives," and Suga was the first runner to show his daily life to fans for the second time.
Recommended video for reading and viewing this article
Read More: From BTS to Red Velvet, TWICE to Blackpink…Hollywood K-pop