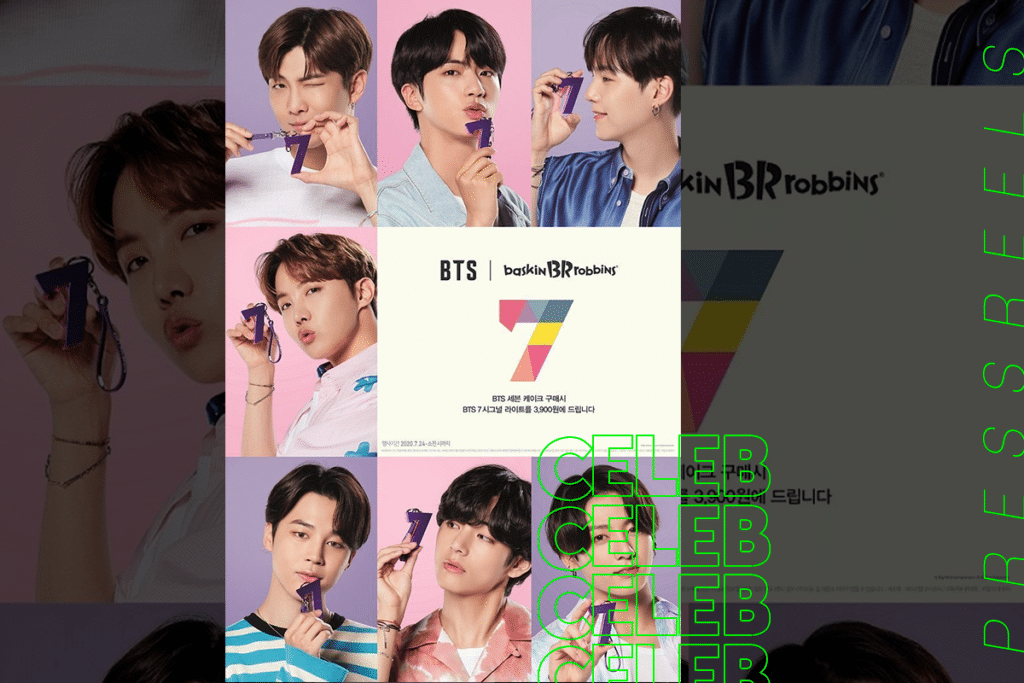 (PRESSREELS) Baskin Robbins, run by SPC Group, has launched a product that has collaborated with BTS.
Baskin Robbins announced on July 21 that it will hold a "BTS 7 Signal Light" promotion. It is an event that sells BTS 7 Signal Light for 3,900 won when pre-ordering BTS Seven Cake (26,000 won) on Happy Point and Happy Order apps until the 23rd.
Baskin Robbins' "BTS Seven Cake" is a number seven-shaped cake that means the seventh anniversary of BTS' debut and seven members. The cake has all the popular flavors.
The "BTS 7 Signal Light," which can be seen with the "BTS Seven Cake," is a number "7" shaped light. When a small button on the front of the signal light is pressed, light is projected from the bottom and the phrase 'Good Luck' appears. The front is made of purple on the front and pink acrylic on the back. 'BTS 7 Signal Light' will be carried out in a limited quantity.
Products purchased through advance reservations will be available at stores from July 24 to 25. Offline events will be available at stores from Monday, and the contents of the event will be the same as pre-booking. (Automatically close events when the product is exhausted)
An official from SPC Group Baskin Robbins said, "We planned the product to commemorate the meeting between Baskin Robbins and BTS. We will continue to prepare various promotions and products that collaborated with BTS in the future, so please continue to pay attention."