Koreaboo focused on an article titled "10 moments when BTS V shines in an all-white costume, you will be convinced that V has fallen from the sky." Thanks to his white outfit, V's beauty doubles and looks mysterious as if an angel had fallen from the sky.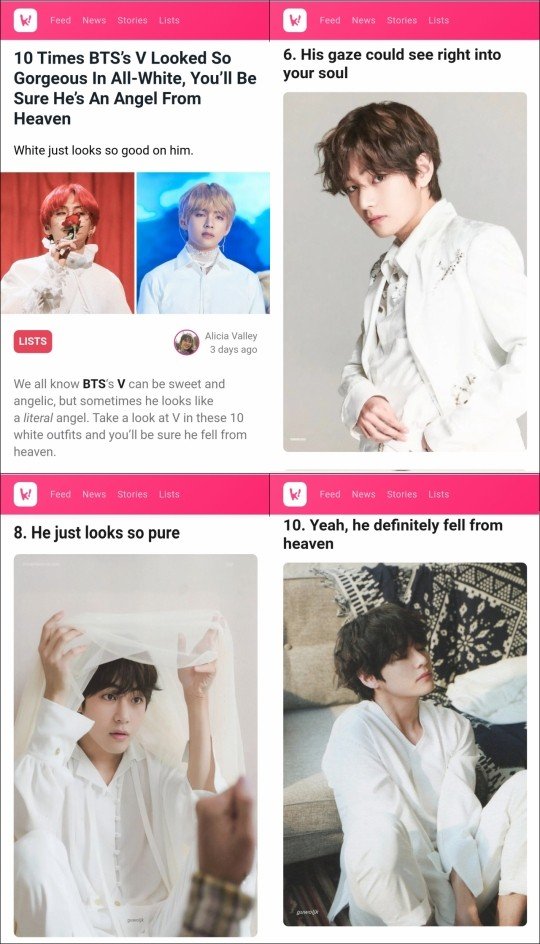 The media first mentioned that V is the cupid itself that delivers love. In particular, V's appearance in a cape-style white costume was noted. The cute yet lovely V's charm seems to have captivated the media with his cape-style and white outfit with frills. Also, it is said that the expression Cupid fits well with V, who is often called a lovely boy who spreads love.

The media added that V shines more when he wears blue colored lenses with white clothes, and that V's soft charm is upgraded even more if he adds lace, and that the beret matches the icing on the cake.