(PRESSREELS) BTS V topped the poll for "Boy Idol with Cool Image Like the Sea."
A total of 346,839 people participated in the vote, which was held through the popular idol app "Best Idol" from August 5 to 12, and V topped the list with more than 120,000 votes.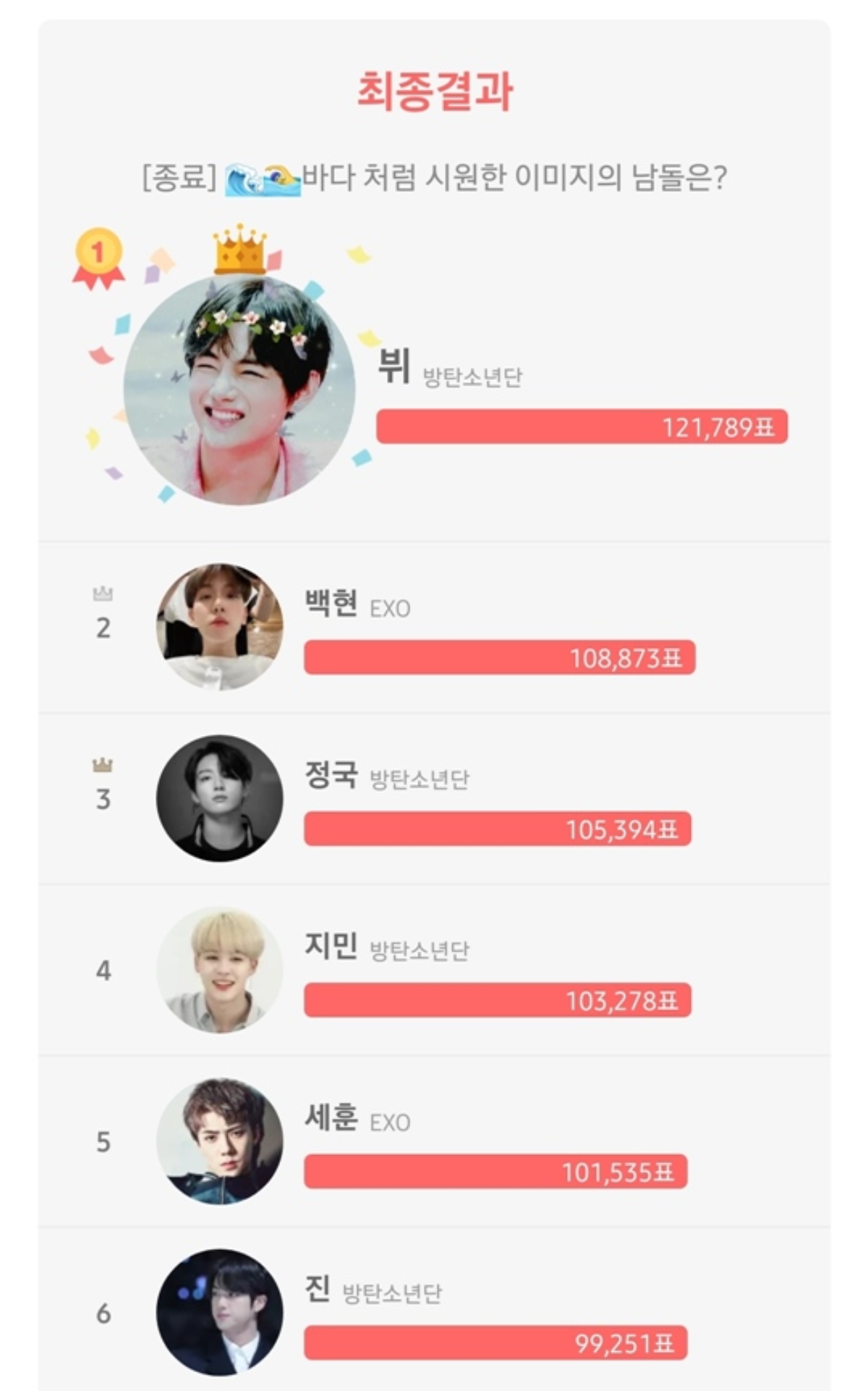 V was chosen as the idol with the image of a cool sea that will blow away the hot summer thanks to V's cool features and freshness.
V is a representative idol star with big and cool eyes, and his big, clear eyes and wide mouth show off a refreshing look like a male character in a cartoon. In addition, V's nickname of "The Little Mermaid Prince," "The Sea Boy" and "Marine Fairy" when he introduced a blue-blue hairstyle like the blue sea also seems to have had an impact.
Following V, EXO Baekhyun, BTS Jungkook, Jimin, EXO Sehun and BTS Jin were ranked second to sixth.
Meanwhile, BTS, to which V belongs, will release its digital single 'Dynamite' on August 21.