BTS V and Jungkook unveiled making carnations.
On the 5th, BTS posted a photo on its official Twitter account with the message, "Mother's Day carnations should also make Children's Day!"
The released photos contained selfies of Jungkook and V. The two certified themselves for making super-large carnations and carnation headbands. In particular, she attracted attention with her beauty, which is more like a flower than a flower.
In addition, the two started communicating with fans through a carnation-making V-Live.
BTS V, whose activities have recently been suspended due to COVID 19, said, "If I pick strawberries and feel bored, I also worked at home. I try to eat a lot of delicious things these days," he said.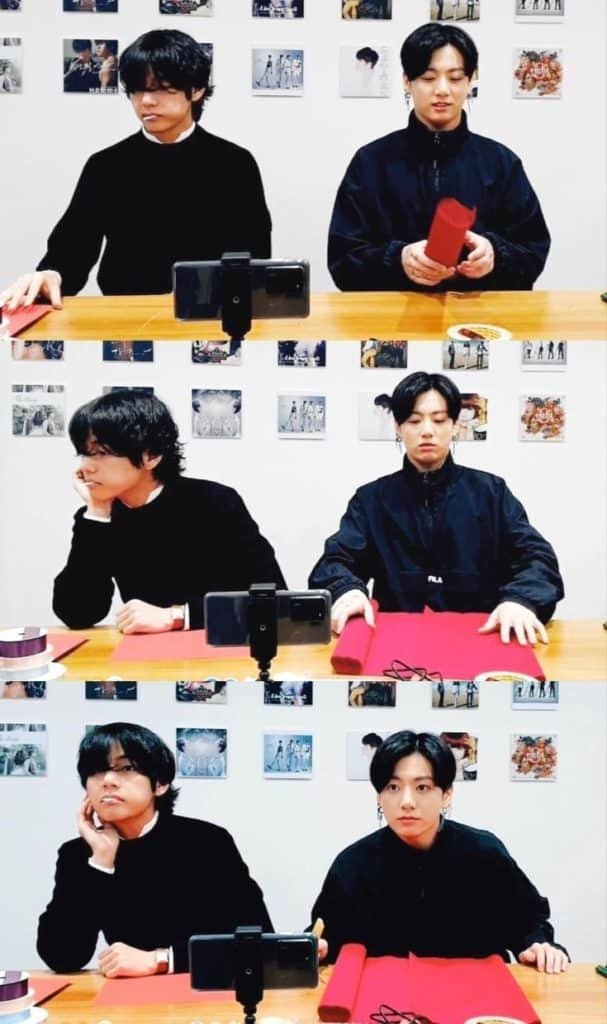 Jung-kook then said, "I'm learning something because I'm free of time. I'm doing things like guitar and boxing that I couldn't do when I didn't have time," he said.
Their videos exceed 1 million views in just four hours, with 10 million ahead. BTS, which proved its popularity only through V-Live videos, recently expressed regret over the series of performances canceled due to COVID 19.
Meanwhile, 103 episodes of "Run BTS 2020" will be released at 9 p.m. on May 5.