IU (Lee Ji-eun) has been selected as Samdasoo's model.
Jeju Samdasoo said on the 1st, "IU's clear and lively image goes well with Samdasoo, which shows the vitality and cleanness of nature." Leading donations and good deeds are also in line with the values pursued by Jeju Samdasoo,' he said.
Jeju Samdasoo plans to promote that drinking healthy water through vibrant and energetic IU is an easy way to recharge life and energy in everyday life and create a good water culture. As part of that, it unveiled its first advertising campaign with IU. In the advertisement, IU asks in a playful voice to the lively background music, "What's your relationship with a volcano pine tree, you and Samdasoo?" and talks about the relationship between a volcanic pine tree and a Jeju Samdasoo and the cleanliness of a samdasoo.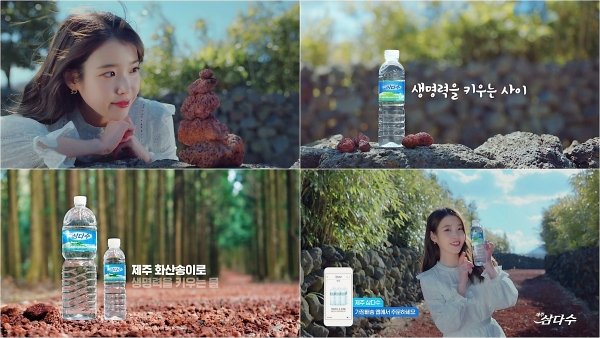 An official went on to say, "The advertisement shows IU's charm blending with Jeju's clean nature and her lively appearance." I expect IU, who is loved by various age groups, to inform more people of the cleanness of natural filter volcanic pine trees and Jeju Samdasoo," he said.