Girl group GFRIEND's two-day trip to Chuncheon will end.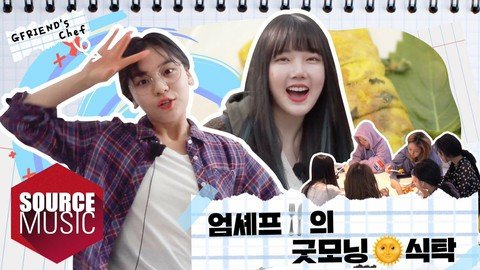 GFRIEND will release the final episode of "GFRIEND's MEMORIA" on Weverse at 9 p.m. on Tuesday.
In the episode, the GFRIEND will prepare her own breakfast on the second day in Chuncheon, share her small daily joys and visit the sledding slope to make precious memories.
In particular, the members, who watched the snow field for the first time this year, showed excitement and anticipation even before riding on the snow sled, with snowball fights and dancing, and showed a strong and pleasant teamwork, including games and mukbangs with additional lunch menu acquisition at stake.
In addition, the six members will make their own albums with Polaroid photos taken during a two-day trip, ending their trip in Chuncheon with a warm heartily.
'GFRIEND's MEMORIA' is a reality show about GFRIEND's travels. They gave fans a lot of fun by showing different sides of him on stage.
The final episode will be pre-released on May 8 at 9 p.m. via Weverse, and will be released sequentially on GFRIEND's official YouTube channel and Naver V LIVE on May 9. On Thursday, a behind-the-scenes video of the trip will be uploaded.