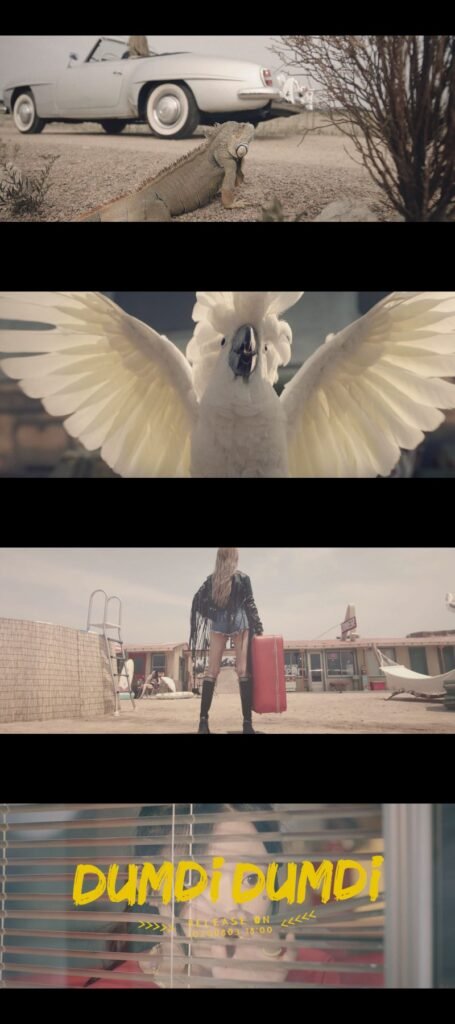 (PRESSREELS) The group (G)I-DLE has released a teaser video for its new song "DUMDi DUMDi."
Cube Entertainment released a teaser video for the music video of "DUMDi DUMDi" on (G)I-DLE's official SNS channel at midnight on the 31st.
The released music video teaser video begins one summer day with a background of a desolate desert without a tree. So-yeon, who was riding an open car, stood in front of an old motel located in the middle of the desert, and Shu-hwa in the cafeteria was surprised to find So-yeon, who appeared unexpectedly with a large luggage bag, amplified curiosity about the music video.
Global fans continue to respond to what will happen in mysterious places filled with exotic elements such as iguana, parrots, camping cars and horses.
"DUMDi DUMDi" is a dance song based on a tropical base with Mumbai's rhythm, which allows (G)I-DLE to feel a special summer. The song, which was worked together by "genius producer" leader So-yeon and renowned composer Pop Time, features honest and intuitive lyrics and addictive melodies such as "hotness," "cold," "passion," and "excitement," which are reminiscent of summer and youth.
(G)I-DLE is planning to make another sensation in the music industry this summer, presenting stylish and hip image changes and confident performances with their new song "DUMDi DUMDi."