Mina of the group Gugudan expressed her belief in weight control.
On Wednesday, Mina had time to communicate with fans through Naver V Live.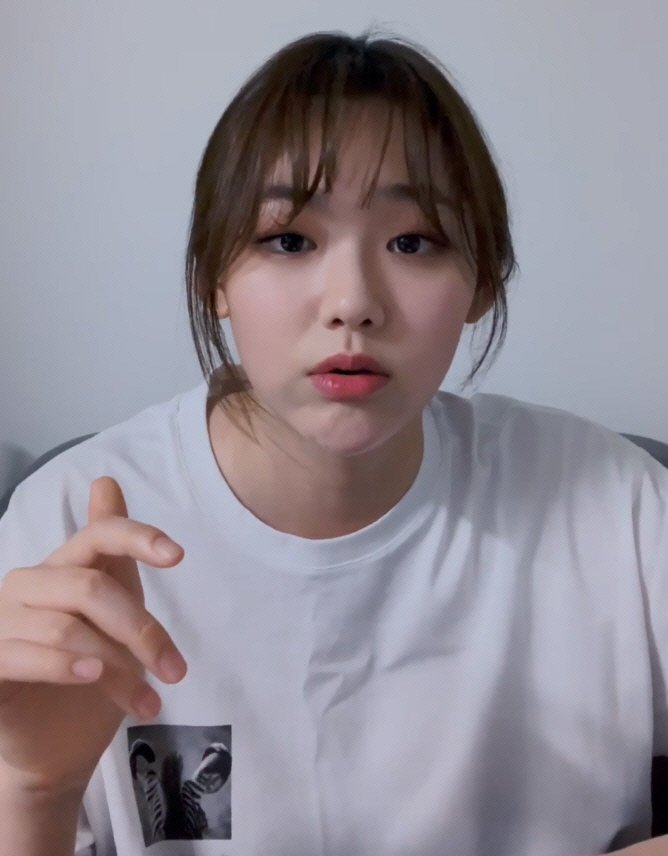 On the same day, Mina mentioned the "carbonated water diet," which she previously said on KBS2's entertainment show "Happy Together 4." At the time, Mina was on a diet when she appeared on Mnet's entertainment show "Produce 101." She said, "I wore a sleeveless shirt and performed Apink's "I Don't Know." I was very chubby. Since then, I've been so shocked that I couldn't wear a sleeveless shirt," she said. "I quit all the food and stayed on a diet with two bottles of carbonated water a day."
In response, Mina explained, "I know it's really bad because I'm on a diet with sparkling water, so I said, 'Don't ever do it.' I didn't mean to say, 'You should try it too.'
"I'm upset whenever I get an Instagram DM (direct message) saying, 'Can I lose weight like my sister if I drink carbonated water?' I hope she doesn't try to lose weight too much unless her job is like this like me." Being skinny is not the standard of beauty," she said.
She said, "Right now, being skinny has become the standard of beauty for the public, but being skinny doesn't mean being pretty and fat doesn't mean being ugly."
Then one netizen left a comment saying, "I still like being skinny." Mina said, "You think being skinny is better? Then you live dry."
Meanwhile, Mina is on MBC's music program She is the host of 'Show! Music Core'