25 models, including T-shirts, shirts, dresses and hats, will be released with the motif of BTS' signature song Blood Sweat & Tears.
Handsome's men's and women's casual brand System and System Homme will showcase the BTS Capsule Collection.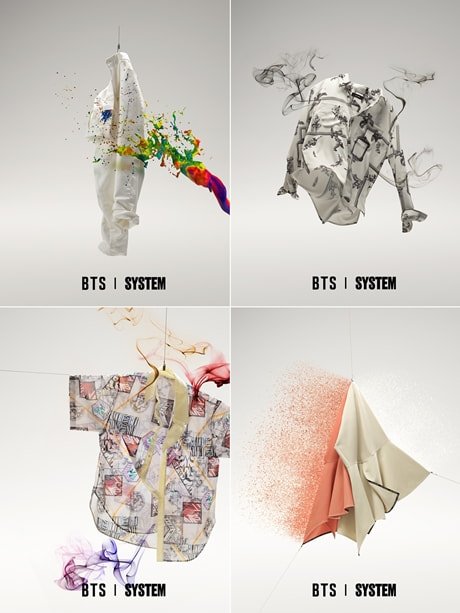 HANDSOME, a fashion company affiliated with Hyundai Department Store Group, announced on May 12 that male and female casual brand System and System Homme will collaborate with BTS to launch the first capsule collection of System and System Homme|BTS.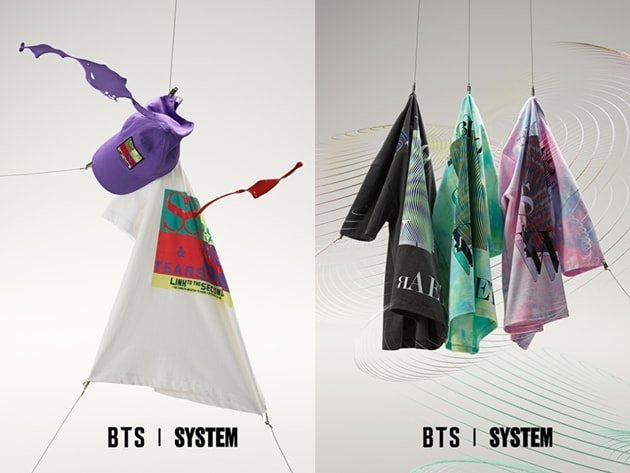 The first capsule collection of System and System Homme|BTS consists of a total of 25 models, including 20 clothing items such as T-shirts, shirts, dresses and hooded T-shirts, and five models of accessories such as hats and socks, based on Blood Sweat & Tears, one of BTS' representative songs. The products that will be presented in the first capsule collection are characterized by applying graphic details and objects (ofje) from the Blood Sweat & Tears music video to costumes using unique designs and colorful colors of the system and system Homme.
System, System Homme and BTS have been creating unique styles and cultures representing Korea in different fields. In this collaboration project, the two brands of identity were beautifully melted into their costumes under the theme of 'only and stylish'.
Its capsule collection is available in advance on the BTS|SYSTEM special site" and BTS' official product vendor commerce platform Weverse Shop. Reservations for pre-purchase of some products will be available on a first-come, first-served basis from May 18 on the special site and from May 14 at Weverse Shop. Customers who pre-purchase reservations will be given a keyholder printed with the English name Blood, Sweat, Tears and the System logo as a free gift. The official offline release date is the 27th, and can be purchased at 32 system and system Homme stores nationwide, including Hyundai Department Store's Trade Center branch and Pangyo branch.
Handsome will also unveil a story teaser video (Login BTS|SYSTEM) commemorating the first capsule collection on its system Instagram, the system's official Twitter and The HANDSOME.COM YouTube.
We planned this project for domestic and foreign millennial consumers who love System and System Homme and BTS, HANDSOME official said. "We plan to promote the excellence of K-fashion to the global fashion market through various and new issue-oriented contents in the future."