BLACKPINK LISA is captivating the Chinese continent not only with her skills as an artist and her beauty, but also through her pure and passionate humanity.
LISA is currently acting as the dance mentor in 'Qing Chun You Ni 2', the Chinese audition program. The program has progressed through its halfway point after the 12th episode was broadcasted on the 18th through iQIYI, which is China's largest platform.
LISA is in the center of the explosive popularity of 'Qing Chun You Ni 2'. After every episode, real-time searched keywords in Chinese local social media channels and community sites are being filled with LISA, making her every move into a topic.
Her Weibo account surpassed 4 million followers in a short amount of time, while the number of her Instagram followers increased to 31 million. The figure in within the top 1% in the entire world and is the highest figure among Korean celebrities and entertainers.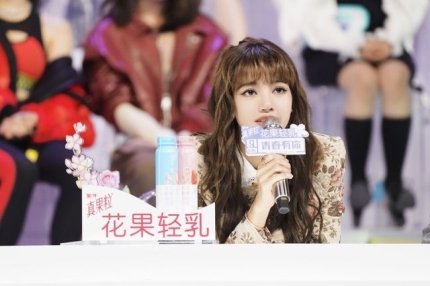 ◆ Unrivaled Stage Charisma… Proved Her 'Amazing Talent'
LISA dominated the audience with her charismatic performances. LISA performed solo dance performances of 'In The Name of Love' and 'Attention' on the first episode of 'Qing Chun You Ni 2', which even made some of the trainees shed tears.
The reactions were fast and passionate. LISA's performance clip reached over 400 million views on Weibo with the hashtag '#LISA's performance on Qing Chun You Ni 2', proving her popularity in China. Also, the choreography video of 'YES!OK!', the theme song of 'Qing Chun You Ni 2', became the first 'Qing Chun You Ni 2' clip to surpass 1 million 'likes'.
LISA has proved her presence through her capabilities and unrivaled performances, digging into the hearts of trainees and numerous Chinese fans.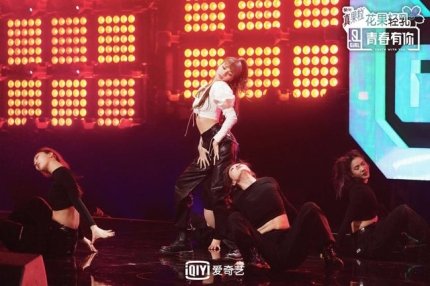 ◆ 'Unexpected Mentor' LISA, 'Kind vs Strict'
Her actions as a mentor were also fascinating. She showed warmth by cheering for the trainees who were nervous, as well as revealing her sharpness while thoroughly checking the performances prepared by the trainees as a mentor.
She earned the nickname 'angel mentor' when she left favorable reviews to the trainees by stating, "The dance lines are beautiful. I think I became a fan". However, she is a strict 'tiger instructor' who yells "again' numerous times until the trainees get things done right and point out their weaknesses. She is improving not only the trainees' dance skills, but also making their dance lines look more trendy through her '1:1 in-depth mentoring'.
The participants of the show were touched by LISA's sincerity. Her language abilities, as she speaks English, Thai, and Korean freely and even some Chinese, also helped her friendly communication with the participating trainees.
◆ 'A Walking Barbie Doll'…'Popular' with Her Exotic Beauty
LISA's beauty is one of the main reasons for her popularity. Her small face and exotic features matched with a ponytail on the 8th episode grabbed the fans' attention.
'LISA_Cute' became the no. 1 real-time searched keyword on Weibo, China's largest community site, while the video containing her smile became the no. 1 issue clip on Weibo. Her thin waistline and perfect proportions is making her receive praises as the 'walking barbie doll'.
Her fashion senses are also something one should look out for. She revealed her aspects as a 'fashionista' by looking perfect in both lovely looks and chic looks with denim. As a result, 'LISA_Fashion' became a popular hashtag on Weibo for a while. Her airport fashion and pictorial photos were also hot topics on Weibo, stealing the hearts of many local fans.
While LISA's popularity in China is rising, BLACKPINK is currently working on their upcoming album.
BLACKPINK has successfully completed their world tour held in 23 cities of 4 continents including North America·Europe·Australia·Asia, presenting themselves as a global top artist group. The MV for their hit song 'DDU-DU DDU-DU' has recently surpassed 1.1 billion views on YouTube, which allowed them to set the first-ever milestone in K-Pop group history, while their MV for 'Kill This Love' is about to reach 800 million views in the near future.