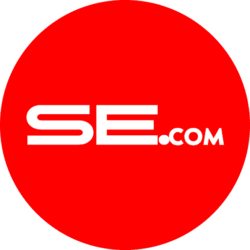 Original Interview
---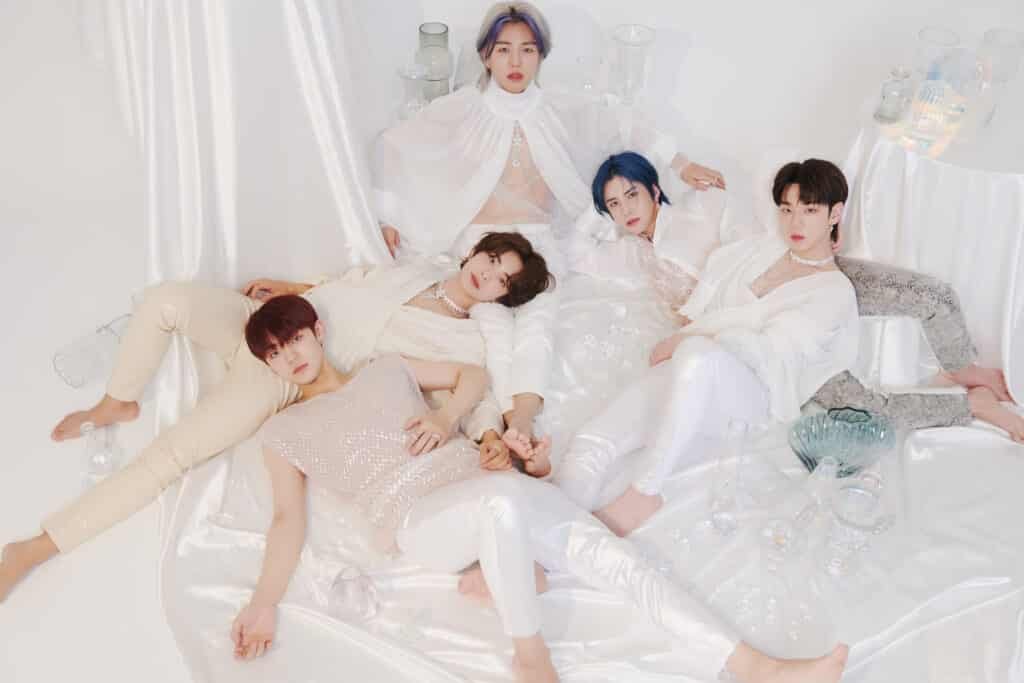 A.C.E has met fans in various ways over the past four years. A.C.E moved forward one step at a time, with several broadcast activities that created and attracted many fans. I can say that HJZM: The Butterfly Phantasy is the best among the concepts that A.C.E has made so far before the SIREN:DAWN. In the performance video uploaded to YouTube, 'Jindo Arirang' was reinterpreted with Korean stage costumes and their own style as 'Baby Tonight.' It was an incredible stage for a K-Pop artist representing culture.
Now, A.C.E has also foretold a worldview connected in the future through this album SIREN:DAWN to create a worldview. PRESSREELS met with A.C.E to ask questions that we had been putting up with.
---
# Welcome to PRESSREELS!
Q. Please say hello to PRESSREELS subscribers and to your fans!
A.C.E
Hi, PRESSREELS subscribers, we are A.C.E. Nice to meet you❤️
Q. I know it's been a while, but congrats on your 4th anniversary! What is the biggest difference between your debut and now?
DONGHUN
Thank you. Over the past four years, A.C.E's mindset has changed a lot. We've become more mature, and even our thoughts have grown much more than before. Also, we are trying to put our hearts and souls into the attitude of being an artist. Maybe that's why this album highlighted that part of us.
Q. Please introduce us to your new album [SIREN:DAWN] and tell us how you feel about the release!
CHAN
This album, SIREN:DAWN is full of thrilling and deadly love stories. Our title "Higher" is a love story of a mermaid dreaming a fatal dream, which is reinterpreted through A.C.E's eyes. We are back with a love story that contains more of a mature and sexy visual. Please show lots of love to "Higher."
---
# about__SIREN : DAWN
Q. The first track is unique. What does "Misere Mei Deus" mean in the intro?
CHAN
This track shows the overall atmosphere of this album and the music that foretells the journey! It's a song about the confession of a special being (A.C.E) who falls to the ground, suffers crisis seeking God's mercy.
Q. When I heard the spoiler for this album, I felt that all the songs were high-class. So I'm curious why you guys chose "Higher" as the title song and how you felt when you first heard the music and after the recording.
JUN
We listened to a lot of demos to decide the title song. In the meantime, we listened to the title song "Higher," and it was the best among the demos, and it was a song that we've never tried before, so all of our members liked it. Actually, the draft for "Higher" was very different from the music we have now. The version we have now is an intense dance song, but the demo was much slower and had a sentimental feel. So after a few modifications, it came to be how it is now. After mastering it, we could draw the stage and performances in our heads when we heard it. We are happy that our fans like it.
Q. Since "DAWN" is included in the album's name, can we look forward to continuous albums related to the same time frame?
KIM BYEONGKWAN
Yes of course. This is the part that we wanted to show you. From now on, the worldview will be shown in earnest, so it will be interesting if you look at the connection between the stories a little more seriously.
Q. Some concept photos were taken underwater in this album and the previous "HJZM : The Butterfly Phantasy." Are there any memorable episodes during the filming underwater which is famous for their high level of difficulty during filming?
DONGHUN
Jun and Chan had experienced filming underwater on the last album, giving a lot of advice to the other members. However, there was a bit of pressure because the photos at that time came out so well. I was very nervous before going into the water. I was preparing while continuing image training, but I felt so calm and comfortable when I got into the water. As I felt comfortable, I gained confidence, and the results came out well.
---
# about__A.C.E and Behind Stories
Q. Recently, A.C.E has been very active these days! What is the secret to such an energetic performance?!
WOW
It seems to be the fans' love. It is the reason for A.C.E's existence, and it is the greatest motivation. Without the support and love of the fans, I don't think I will have any strength.
Q. Personally, I loved the concept of the "HJZM : The Butterfly Phantasy." The performances you guys showed on YouTube in hanbok were really cool. If there is an outfit you are most attached to from the album so far, what would it be?
DONGHUN
Personally, I love the outfits of "Undercover." It is a costume that shows the silhouettes and characteristics of the members the best, and the chemistry with our members were great because the uniform-style clothes fit the image of the song really well when dancing.
---
#about_Future and Plans
Q. In "Down," you guys also worked with famous producer Grey and "Fav Boyz" with Steve Aoki. Collaborations that go beyond limits are continuing. Is there an artist or producer you would like to work with in the future?
KIM BYEONGKWAN
We admire and want to work with so many artists, so thinking about this question makes me feel so excited. If possible, it would be like a dream to collaborate with Daddy Yankee or J.Balvin, who show such beautiful sounds.
Q. What is the first thing you want to do when the COVID19 is over and we get to go back to our regular life again?
JUN
I hope we have the time to meet our fans in person and sing to them at concerts. This is what we want the most. Of course, some members want to go on a trip, but I hope to perform in front of our fans through a tour.
Q. When you guys think of A.C.E, what would you like to be called as a group?
CHAN
I wish A.C.E would be called a "Pioneer!"
We want to present a new concept and style of A.C.E in every album, and we'll always try to show and try to satisfy fans with unique appearances, better music, and performance. So, I would like us to be called pioneer.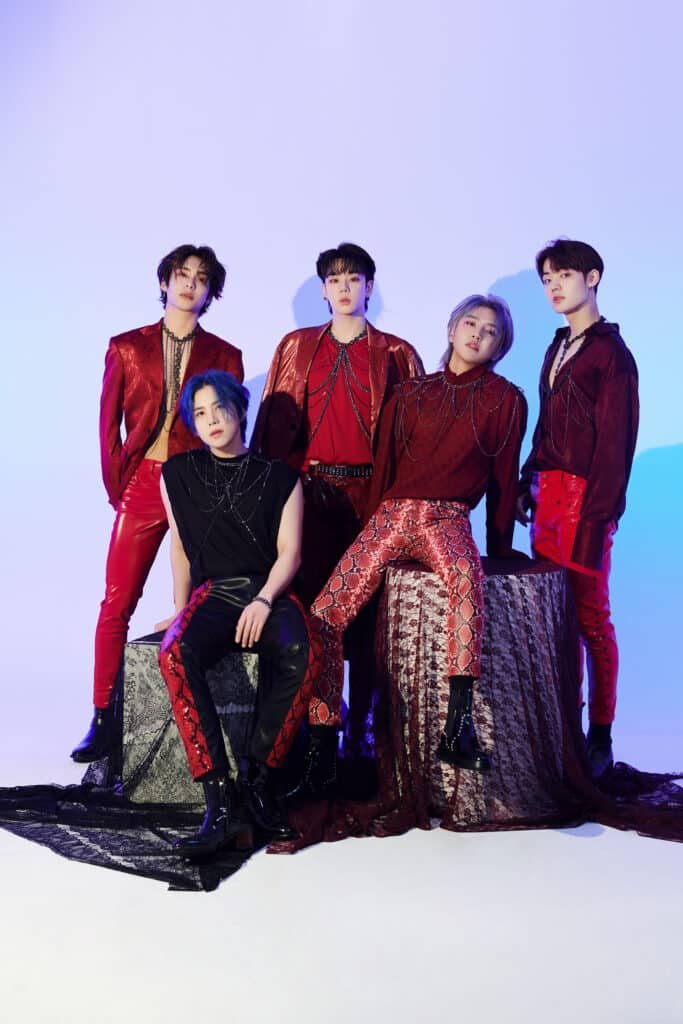 ---
#To_PRESSREELS
Q. Please leave a word for PRESSREELS subscribers and fans!
A.C.E
PRESSREELS subscribers, we will always come to you with new music and appearance, so please give us a lot of interest and love. Thank you!