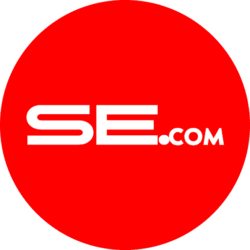 Original Interview
---
There is power in the story. This is because repetitive storytelling gets stronger and stronger. And the expanding worldview in itself arouses people's imagination and makes people wonder about the next. AB6IX returned with 'MO' COMPLETE: HAVE A DREAM' on April 26th. This story connects with transcendence, the symbolic of AB6IX's debut album "B: COMPLETE," and contains the stories of AB6IX who want to get closer to their dreams.
AB6IX has achieved constant and persistent growth, and it is based on the ability of the members to produce, write lyrics, and compose. The members showed their ability to create to their fullest. In this interview, we can look at AB6IX's thoughts on this album in detail, and questions from ABNEWs from the PRESSREELS YouTube community are included. I hope this interview will be a great gift to all ABNEWs and those who have come to know AB6IX.
---
# Welcome to the PRESSREELS!
Q. Say hello to ABNEW and PRESSREELS subscribers!
Woong
Hello, PRESSREELS subscribers~ It's good to meet you again!
Daehwi
Hi we are AB6IX! It's a pleasure to come back and say hello~Hope you were well!!
Q. It's the second interview since 'STAY YOUNG.' How have you been?
Donghyun
We worked on the album together, and I was getting ready for a TV series.
Woojin
We have worked hard on our fourth EP 'MO' COMPLETE: HAVE A DREAM,' and we came back. Now we are promoting our new track 'CLOSE,' and I am always waiting for the day to meet ABNEW again.
---
# about__MO' COMPLETE: HAVE A DREAM
Q. The whole album is full of AB6IX's unique songs. Please tell us how you feel about this album!
Donghyun
I am proud that this album shows the musical colors of AB6IX, and I'm also thrilled that our fans like it also. I'm enjoying performing 'CLOSE' with my members.
Daehwi
This album is the first in a two-part series following our debut album 'B: COMPLETE.' This album is an aspiration to become more perfect beyond completion. We always work hard on every album, but we have worked hard on this album, so please give us lots of love and support.
Q. The title track 'CLOSE' is a song with exciting pluck sound, and deep house genre tracks harmonized well and go well with the dreamy M/V! What did you guys talk about when you first heard the song?
Woong
As soon as I first heard it, I thought, 'Oh..this is good,' and I thought this would be good to be the title track.
Woojin
I thought the melody and the beats were addictive, and I thought this is the song. I believe our members felt the same.
Q. This EP shows Daehwi's remarkable ability to make music and producing skills. Every album gets better by album, and it seems that AB6IX's unique style is made. Is there a new genre you would like to try with your members?
Woong
I would like to try various genres to show ABNEW a fresh and cool side of us with a broad spectrum.
Donghyun
I want to try a band-like song because of the rich sounds.
Woojin
I want to challenge a lot of genres, incredibly emotional and powerful songs.
Daehwi
I always try to write songs that don't lose popularity and the trend, and I will continue to work hard on that. We will show you a lot of good things, so please look forward to it.
Q. [by Abnew6ix Dong]
Woojin's ability to write lyrics is also shown. You participated in writing the lyrics for four songs in this EP, including the title track. Is there any episode that happened while you were writing the lyrics? And what part of the process do you think is essential?
Woojin
There wasn't a big episode, but I wanted to write something that people could relate to. In the creative process, I think it's important to express our sincere stories through music, and the most important thing is to make music that many people can like.
Q. This EP is even meaningful because it contains AB6IX's unique view of the world. Especially, the connection with BREATHE would have been a big gift for ABNEW. What is the difference between 'MO' COMPLETE: HAVE A DREAM' and the previous album 'SALUTE: A NEW HOPE'?
Woong
The concept is the most different factors, 'SALUTE: A NEW HOPE' was an album that felt like warmth in the winter, and 'MO' COMPLETE: HAVE A DREAM' shows a more vital and powerful image. It's been about three months, but I think we have grown, and our skills have improved a bit more.
---
# about__AB6IX and Behind Stories
Q. A lot of photos have been released! Personally, the denim concept styling was cool. Who do you think fits the concept the best? Also, Woong and Donghyun wore cropped T-shirts showing your abs. How did you guys feel?
Daehwi
I think Woong's denim look looks the best on him. Every member suits well in every concept. Everyone looks good.
Woong
I didn't know ABNEW would like it this much. I think ABNEW wears their heart on their sleeve.
Donghyun
It was awkward and embarrassing, and also I was worried since it's my first time wearing it, but I now like it because our fans liked it.
Q. You released this EP after three months after 'SALUTE: A NEW HOPE.' Also, it felt like the positive energy delivers well. What is the driving force behind AB6IX's nonstop performances?
Donghyun
Thanks to ABNEW's support and love, I think we can run hard. Thank you so much for always supporting us.
Woojin
Of course, it's ABNEW. We are singing and dancing hard to repay ABNEW with great performances.
Q. As you guys are known as an all-around idol, a lot of fans are curious about AB6IX acting! Daehwi and Donghyun have already debuted as actors. Can we also expect other members' acting projects in which all AB6IX participated?
Woong
Doing acting is also opened to me. Since I am a hard worker in anything, I will do my best if someone calls for an act.
Donghyun
If given the opportunity, I will do my best. If the entire AB6IX participates in acting, it will be an exciting memory for fans and us.
Woojin
Later, if there is an opportunity, I would like to show various sides of me.
Daehwi
I have a passion for acting. I hope I can show people a good figure by taking on a role that suits me well. I want to become an actor representing youth in this era.
Q. [by 달콩]
Do you have any unforgettable memories or episodes while recording this album? And if you have any habits in the recording studio, please let me know!
Daehwi
I sang while holding the mic stand. I think my breathing muscles are still not strong enough, so I feel comfortable holding something physically.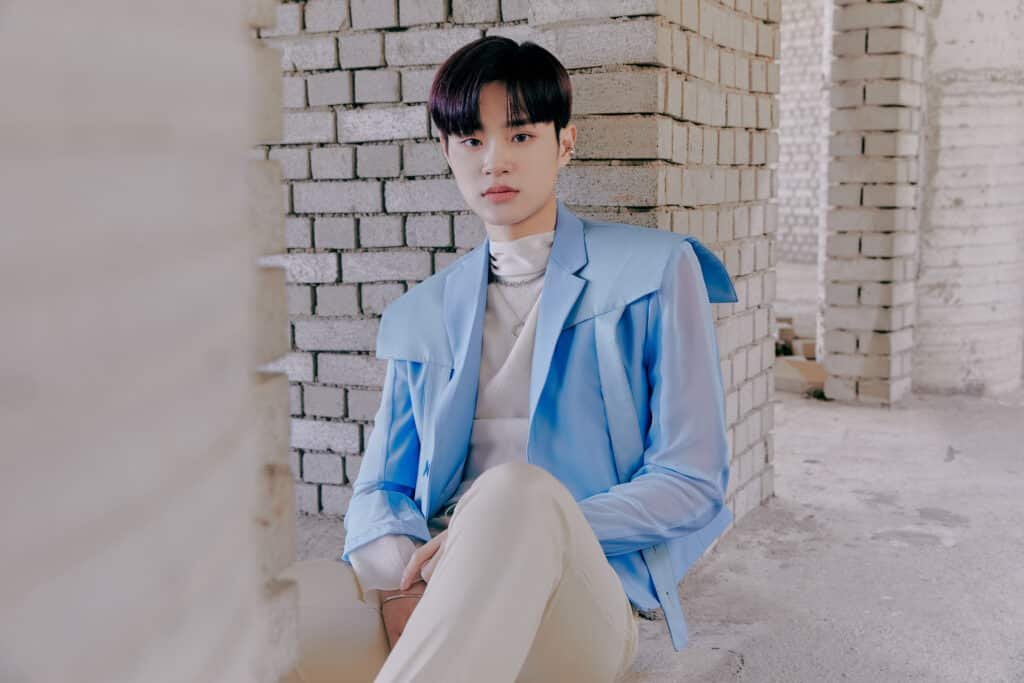 Q. [by dongdongieabnew]
AB6IX Do you often dream? If you have any memorable dreams that you remember so far, please let us know!
Woong
I had a dream of becoming a soy sauce crab. I became a crab, and I was being pickled in soy sauce.
Donghyun
Recently, I had a dream of teleporting.
Woojin
Daehwi came out in my dream recently, but I can't remember in detail what he did.
Daehwi
I don't dream often.
AB6IX pushed their creativity to the limit and surpassed themselves every time. In 'MO' COMPLETE: HAVE A DREAM,' which the members' participation and cooperation are outstanding and dreamy sexiness coexists, showed their pursuit of 'perfectness' as it is.

PRESSREELS
---
#about_Future and Plans
Q. Is it possible to spoil a little if there is information about future albums or tracks that is planned or are being prepared this year?
Woong
I can't spoil the album yet, but I can tell you for sure that we will fill the album with awesome ones. Please look forward to it!
Daehwi
Following 'MO' COMPLETE: HAVE A DREAM', we plan to release an album that completes the series. Give us a lot of interest and expectations!
Q. [by dongstori _]
Do you have any hopes to be achieved this year?
Donghyun
I think it is our best wish and ABNEW's wish to enjoy the stage face-to-face. I want to meet the fans in person as soon as we used to.
Woojin
I hope COVID 19 disappears this year, so we can meet fans without masks and perform our stage in front of our fans. I want to communicate with ABNEW in the same space.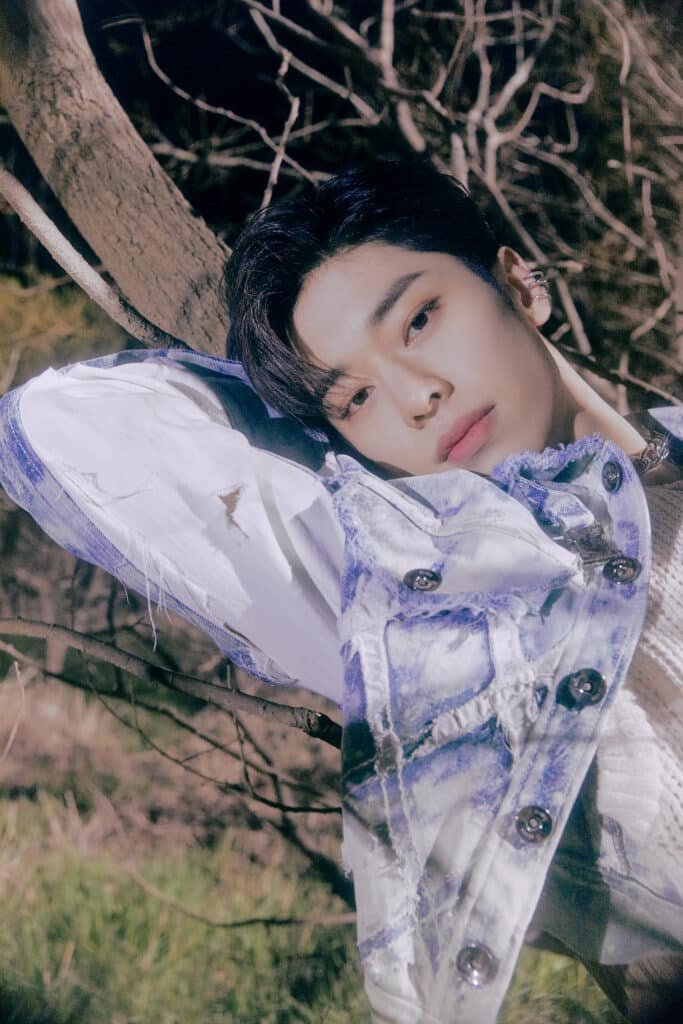 ---
#To__ABNEW
Q. In this interview, we also shared questions directly from ABNEW in the PRESSREELS YouTube community! I think you'll still miss each other so much. Please give a word to ABNEWs!
Woong
We can't see each other right now, but hope to meet as soon as COVID 19 ends!! Be healthy and happy!! Thank you so much for always loving and supporting us!
Donghyun
Thank you for your patience, love, and support. We will be AB6IX, who always thinks ABNEW first. We'll show you good things on the stage as well!
Woojin
Thank you for always supporting and caring for us. We will make you happier!
Daehwi
We miss you so much, ABNEW! We understand that you are always waiting for us. We'll give back love to you with a good stage and music!
---
#To_PRESSREELS
Q. Say a word to PRESSREELS subscribers!
AB6IX
Hello, PRESSREELS subscribers! We are AB6IX. It's been a tough time through COVID19 for a long time, but we hope you have relief times with our new track, 'Close.' We will do our best and be AB6IX who grows steadily, so please look forward to it! Thank you, and we love you!