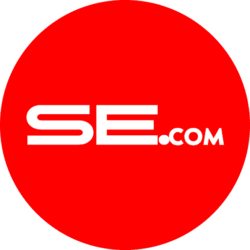 Original Interview
---
---
# about__ReviveR
Q. Please give us brief information about the recent single 'ReviveR' and the title song, 'Xtra'!
AleXa
'Xtra' is a track that is all about confidence- being unapologetically, 100% authentic YOU. Be "extra" and own it! The sound is a nostalgic throwback to 2000s pop, and the visuals of the MV have the Y2K flair to match~
Q. You are gradually expanding AleXa's unique worldview, and the name of this single, 'ReviveR,' is a perfectly symmetrical word and has multiple meanings. What message would you like to send through this word?
AleXa
The reason that we used a palindrome for the title is because this album showcases the ending of human AleXa and the beginning of A.I. AleXa- a beginning and an end.
Q. Xtra is full of colorful energy, unlike AleXa's feeling like previous artificial intelligence, a rather dark atmosphere like the end of the century. What aspect or tendency of AleXa was emphasized through the music and MV in this 'Xtra'?
AleXa
We wanted to emphasize a brighter energy for AleXa, not the darker and more hard-hitting energy that my fans have seen thus far. However, a brighter concept doesn't necessarily mean an easier choreography, haha.
Q. You were with KARD's BM in 'Xtra'! Do you have any funny moments or memorable episodes while working together?
AleXa
I was so happy to finally work with a friend for a music video!! He's such a cool and humble guy, truly someone you'd want to be friends with. I just find our height difference. hilarious~
Q. I was surprised by the MV, but I was also amazed by the performance video. The choreography really came out without a break! It's so cool to see that you always take both vocals and performance side by side. How was it while preparing the choreography for 'Xtra'?
AleXa
I had about a week to learn the choreo with my dance team~ There were a few different drafts that were constructed, but thankfully, my choreographer let me help pick and choose certain moves to keep in the choreo~
---
# about__AleXa and Behind Stories
Q. In this MV, I was very impressed with the pink hair, the outfits in vivid colors, and the punk look! You must have tried on many outfits while filming for 'Xtra'. What is your favorite outfit that you still remember the best?
AleXa
My favorite outfit for 'Xtra' is DEFINITELY the pink cheetah-Bratz outfit!! Conceptually, I think it showcases the song's vibes perfectly. Thank goodness it was cold while we were filming because that sweater is RIDICULOUSLY hot to dance in, at music shows ㅠㅠ
Q. The other side of AleXa seen through 'Never let you go' was very impressive! I loved it 🙂 Will we see another AleXa_H or another AleXa next time?
AleXa
I would like to showcase as many sides of AleXa as possible. Personally, I would like a more mature, chic, and sexy concept for my next comeback~
Q. What are the biggest differences between AleXa when you were a trainee and AleXa now?
AleXa
When Alex was just a trainee, she was a lot more insecure than she is now as AleXa, in several aspects. I'd also say that as AleXa, I've grown to be a lot happier, in general.
Q. Is there to recommend that you often listen to these days? I want to add it to my playlist 🙂
AleXa
Of course, I'd have to plug my two songs from my ReviveR album, 'Xtra' and 'Obsession'~!! Aside from my own music, I'd like to recommend 'Get You' by Daniel Caesar~
---
#about_Future and Plans
Q. What is the first thing you want to do or travel to when you return to normal after the pandemic is over?
AleXa
Once the pandemic has subsided, I'd like to visit as many countries as possible to see my fans!! As for a vacation, I'd like to go back to Singapore!! It was so nice being there for KAMP~
Q. What do you expect AleXa to be like ten years from now?
AleXa
Ooh, in 10 years what will AleXa be like…hmm…? Not quite sure if I can answer that one~ She won't be any taller, that's for sure.
Q. 2021 is already half over, is there anything you want to achieve in the remaining time of the year?
AleXa
If I could accomplish anything by the end of this year, honestly, it would be to perform at another award show! While the pandemic has made live performances nearly impossible, I'm hoping by the end of the year that award shows might be able to have an audience again~
---
#To_PRESSREELS
Q. Please leave a word for PRESSREELS subscribers and to fans!
AleXa
Hello to my A.I. Troopers who have come across this interview!! Thank you so much for supporting me in my journey~ I'll keep working harder to become an even better artist that you can be proud of!