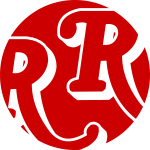 Original Interview
---
AB6IX released their 3rd EP repackage album, "SALUTE: A NEW HOPE". It consists of a total of 13 tracks, including six songs from the last album "SALUTE," 3 new songs, 2 remixes, and 2 instrumental tracks.

All 4 members participated in writing and composing. The title track "STAY YOUNG" is a medium-tempo pop dance song created by AB6IX main dancer and rapper WOOJIN with production team "MonoTree." It contains a hopeful voice that supports the beautiful trial and error of youth.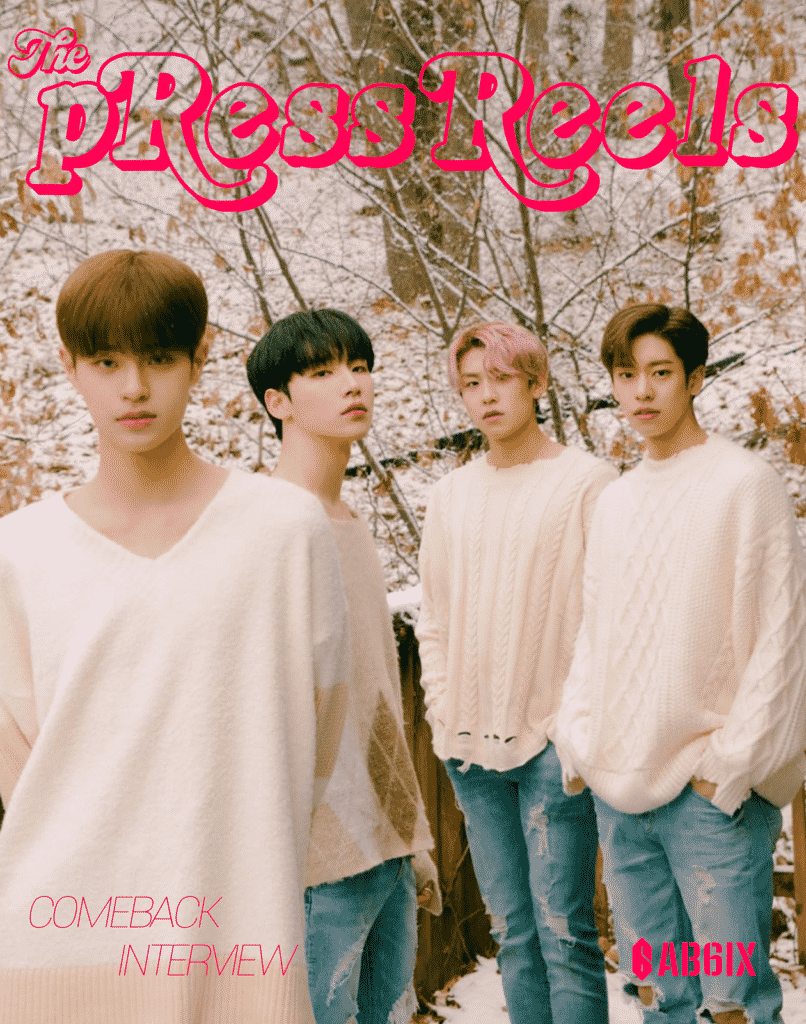 AB6IX's repackaged album "SALUTE: A NEW HOPE" released on January 18 KST emphasizes the arrival of new hope, as the name suggests. Their title song "STAY YOUNG" sings hope and at the same time names the way that youth walks not as wandering but as "valuable time that can't be exchanged for money."
The synthesizer accompaniment from the pre-chorus sounds like a step under a glittering star, and the "Fly up, Way up" in the chorus part sounds like a light breath. "STAY YOUNG", which expresses the shaking youth brightly and hopefully, has been comforting and encouraging to everyone in the deep and dark last year within four minutes. – PRESSREELS Review
#Updates_AB6IX
Q. AB6IX is continually updating in inactive times! What is the driving force behind AB6IX to run in 2021?
---
WOONG
ABNEW is the driving force of AB6IX. As much as ABNEW loves us and cares about us, I think it's our job to repay your love.
DONGHYUN
The thing that keeps AB6IX running is our fans. We're always trying to communicate with our fans and show you new things.
WOOJIN
I think the most significant driving force is our fans. We're continually running to repay your support and expectations.
DAEHWI
Thanks to our fans, we always have the driving force to run nonstop. I will do my best to show you various activities this year.
#A NEW HOPE
Q. AB6IX is going to release the repacked album for the first time this January! Please tell me your feelings, and what's the difference from "SALUTE."
---
WOONG
If "SALUTE" was a magnificent and robust song, "STAY YOUNG" is a warm song about youth.
DONGHYUN
Including the songs from the 'SALUTE' album, the remix versions of 'BLIND FOR LOVE' and 'SURREAL' are also added, allowing you to meet pieces of various spectra.
WOOJIN
As always, we did our best to prepare this album. We worked hard and changed it. We're going to show you AB6IX that we haven't shown before.
DAEHWI
If 'SALUTE' was an album that showed AB6IX's new start and aspirations, this repackages album 'SALUTE: A NEW HOPE' would create a lot of sympathy with the pain of youth and hope in it.
Q. I think the repacked album can convey more concepts freely. AB6IX showed various charms with 3 concepts. Can you select the members who best suited each concept image for this time?
---
WOONG
All the members looked good on him. Woojin for the first concept, DAEHWI for the second concept, and Donghyun for the third concept.
DONGHYUN
I think WOONG was the best fit for the cold winter.
WOOJIN
Everyone looked good together. Each of us knows our charms, and we try our best to show the best of our pleasures.
DAEHWI
In the first concept of wearing white-toned knitwear, I wanted to show my immature youth. I think WOONG looked the best in this concept. Especially when WOONG was filming, it snowed, and I think he came out prettier.
The second concept, which is a casual outfit with a street feel, depicts a free youth. I think DONGHYUN was the best match with that youth. I think it's the most memorable because he's different from DONGHYUN's
Lastly, WOOJIN was really cool in the concept of wearing a mustang at the amusement park. Especially in this album, In particular, WOOJIN changed his hair color to pink in this album, so it was a new and fresh look.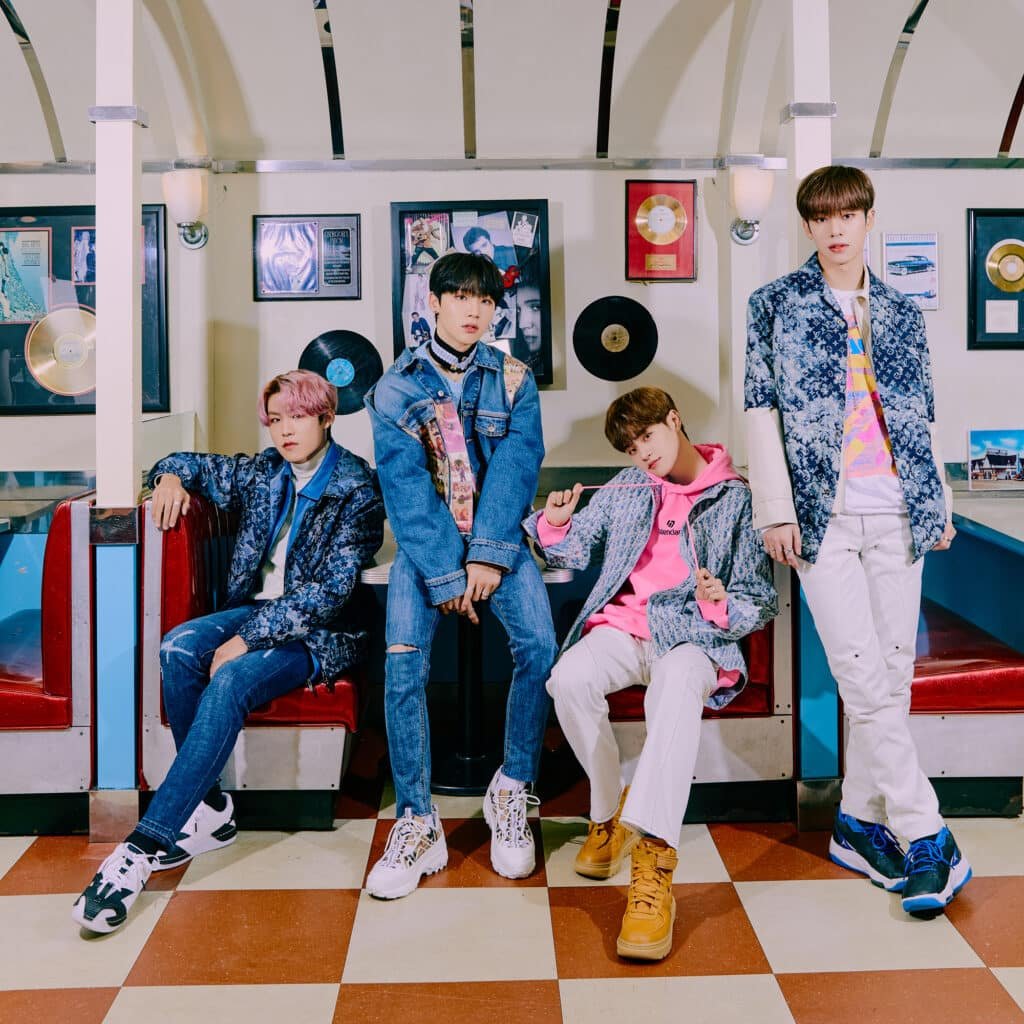 Q. What's your favorite from this album except for the title?
ABNEW, I'm sorry. There was a problem with this question. We revised this new one.

PRESSREELS – TAEON
There was an error in which the answers were repeated with the old artist. Changed to AB6IX Answer.
---
WOONG
I really like the song 'Encore' (Feat. ABNEW). Because of COVID19, we can't hear our fans' voices on stage. We can hear ABNEW's voice in the song. When we listen to the song, we can feel like we're with our fans. That's why I like it the most.
DONGHYUN
I like 'SURREAL' (Alternative Rock Mix) in this repackaged album, and it has an impressive rock sound.
WOOJIN
I like 'Encore' (Feat. ABNEW). It's a song that makes me feel emotional because I can hear the fans' voices.
DAEHWI
Among the songs in the album, 'Encore' (Feat. ABNEW) is a song that is very meaningful to me and the members.
#MV
Q. It's common to see reaction works for Kpop Music videos. What do you want to have if your fans, ABNEWs see your video first?
---
WOONG
I hope you can feel that AB6IX prepared a lot. I want to see ABNEW smiling while watching the music video.
DONGHYUN
I hope you're happy to see our new AB6IX.
WOOJIN
I hope you'll be surprised to see AB6IX grow up. I hope you can sympathize and feel happy while listening to the song.
DAEHWI
As much as we work hard to show you new sides of us in every album, I hope our fans will like it when we see new sides challenge ourselves.
#for_ABNEW
Q. What singer do you want ABNEW to remember you as?
---
WOONG
I want to be remembered as 'expected of our AB6IX.'
DONGHYUN
I want to remain a singer who develops and works hard every time.
WOOJIN
I want to remain as the first and last singer to my fans. I want to make them feel that I received a lot from AB6IX. I want to stay as a singer who shared joy and sadness.
DAEHWI
I want to be recognized as an artist who can pull off all genres and concepts so that the word 'chameleon' fits well.
Q. I'm looking forward to your promotions starting with this album. Can I ask for a small spoiler if possible?
---
WOONG
This album expresses the youth of AB6IX. Please listen to it a lot!
DONGHYUN
I think we'll have a chance to show you various sides of us in addition to our album promotions this year. Please look forward to it.
WOOJIN
In 2021, we'll show you new and diverse sides of us, so please look forward to it.
DAEHWI
I'm trying to save my words this time. You'll find out when you see it, so please wait a little bit.
Q. Could you leave a message for your fans and PRESSREELS subscribers!
---
WOONG
We're back with a repackage album in January 2021. It's cold, and we're having a hard time with COVID19. I hope you can listen to our songs and feel comforted and warm. I love you.
DONGHYUN
It's late, but I wish you a happy new year and don't get sick and always be happy! Please show a lot of love for the title song, "STAY YOUNG."
WOOJIN
We will make you happy with our songs and performances. We will do our best to become AB6IX that always. Please give us a lot of support.
DAEHWI
We'll do our best for this promotion, so please show a lot of interest in "STAY YOUNG." Watch out for COVID19!