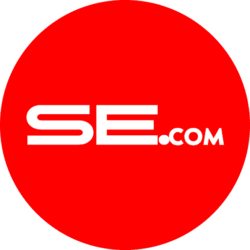 Original Interview
---
---
# Welcome to PRESSREELS!
Q. Hello Keumbee, please say hello to PRESSREELS subscribers and your fans!
KEUMBEE
Hello! I think it's my first time sending regards to my fans abroad. Nice to meet you!
Q. Please introduce yourself to us!
KEUMBEE
I studied jazz vocals in the United States and released my first album, "I can't believe it's not butter!" last summer.
---
# about__908
Q. The title track, "908" of the album "I can't believe it's not butter!" released in August 2020 was also included in various commercials! Can you briefly introduce us to the music?
KEUMBEE
It's a cute and bubbly disco music! I tried to make it sophisticated and cute at the same time.
Q. The lyrics are very cute, and we can get a glimpse of Keumbee's thoughts. Where did you get your inspiration while composing and writing "908"?
KEUMBEE
"908" is about me and my English boyfriend, we have been dating for six years! When we started to go out, I filled in my emotions when my conservative family members looked skeptical about my international relationship.
Q. Is there a message you wanted to show or convey to the public through "I can't believe it's not butter"?
KEUMBEE
I wanted to mix the music I like and the music I wanted to do.
---
# about__KEUMBEE and Behind Stories
Q. You have studied jazz vocal in New York! What made you fall in love with jazz? Also, what does music mean to you?
KEUMBEE
Actually, I didn't go to New York because I liked jazz, but I wanted to study music at school, and at that time, my older brother was studying in New York, so I ended up going there. I learned that jazz was an attractive genre while I was studying it. I've had lots of dreams since I was young. I tried cooking and art, but I ended up making music.
Q. You have joined Dooroo Dooroo entertainment. Do you have any goals, things you would like to achieve together in the future?
KEUMBEE
I want to make my own music that can reach out to people. I wish I could show you a lot of different sides of myself.
Q. Making music isn't always easy. The pain of creation…Haha. How do you overcome when you get stuck or can't think of inspiration?
KEUMBEE
I read books that I don't read often and listen to more music, but I think the inspiration comes all of a sudden!
Q. I'm really enjoying the cover songs on your YouTube channel! Is there a standard for you in selecting cover songs? What is your favorite song you've covered so far?
KEUMBEE
The biggest criterion is whether I can enjoy the song while I sing it. I also cover songs that have a lot of requests. Personally, I enjoyed Queen's "Bicycle Race."
Q. Is there a genre you would like to try other than the one you've done so far?
KEUMBEE
Electronic Dance and Rock!
---
#about_Future and Plans
Q. You have debuted in 2020, during the Pandemic. You must be sad since you can't meet your fans in person. What is the first thing you would like to do when the Pandemic is over?
KEUMBEE
Yes, I feel bad about it! If I get back to my daily life, I'm not used to performing yet, so I would like to go and see performances!
Q. The year 2021 is almost over already. And here comes 2022! What is your bucket list or is there a thing you would like to achieve next year?
KEUMBEE
I would like to release the music that I am preparing.
Q. Fans are waiting for Keumbee's music. When will the next album come out? Can you give us a little spoiler?
KEUMBEE
I think something fun will come out at the end of summer!! Please look forward to it.
---
#To_PRESSREELS
Q. Thank you for the Interview! Please leave a word for PRESSREELS subscribers and to fans!
KEUMBEE
I am working hard on making good music so that I can come back more often. Please look forward to my work!!