Girl group Mamamoo member Solar's "Vinyl Fashion" is at odds.
On April 22, Solar unveiled a teaser image of her solo single album "SPIT IT OUT" title track "SPIT IT OUT" on Mamamoo's official social networking service.
In the released photo, Solar wore plastic costumes embroidered with small characters and matched bead accessories. In response, the agency explained, "It is a plastic fashion that shows off color and is naturally melted into the PVC craze with a retro feel."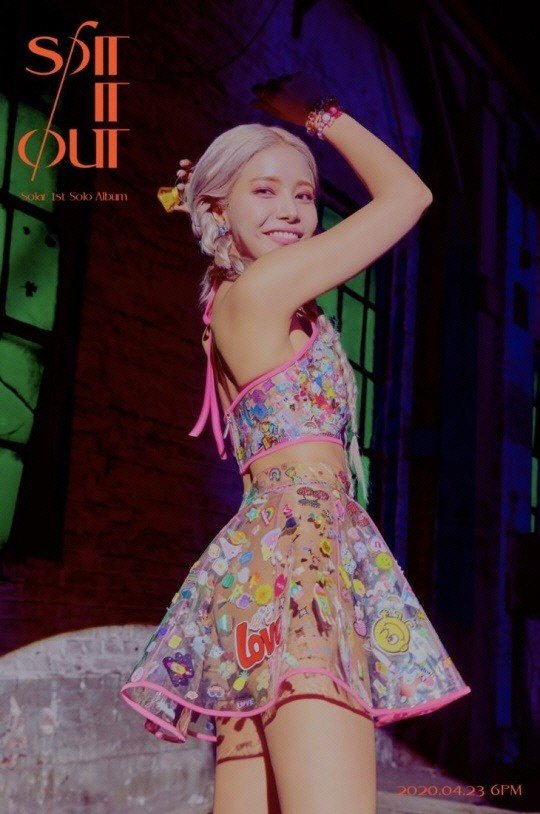 However, after the release of his concept, some netizens gave an uncomfortable look. Body suits, which are reminiscent of nudes in transparent vinyl costumes, seem to have actually worn nothing. In particular, some pointed out that the overall production of characters embroidered in costumes and pigtails reminds of the commercialization of children's.
On the other hand, another netizen asked back, "If the character and pink are combined, are all children's sex products?" It is a simple concept due to the PVC craze, and the excessive interpretation of expansion is unreasonable.
Meanwhile, Solar also released an unconventional shaving concept teaser image on Thursday. At the time, he said, "I wanted to show myself to my first solo album," adding, "The title song 'SPIT IT OUT' is a song about my music color and passion." I've always expressed myself challenging new things," he explained.