Baekhyun of the group EXO decorated the cover of the May issue of W Korea, a fashion magazine that delivers hopeful messages of Stay Cool, Stay Happy, and Stay Strong in a more depressed social atmosphere than ever.
Standing in front of the W camera, sometimes looking like a cool man and sometimes pure child, he expressed the main keyword of Cartier's Iconic Jewelry Collection, Clash de Cartier, "Both sides."
In particular, Baekhyun, who is famous for his "Idol's representative slender hands," has raised expectations as countless fans have shown influence to recognize Baekhyun even with a ringed hand close-up video released on W Korea's Instagram prior to the release of the pictorial.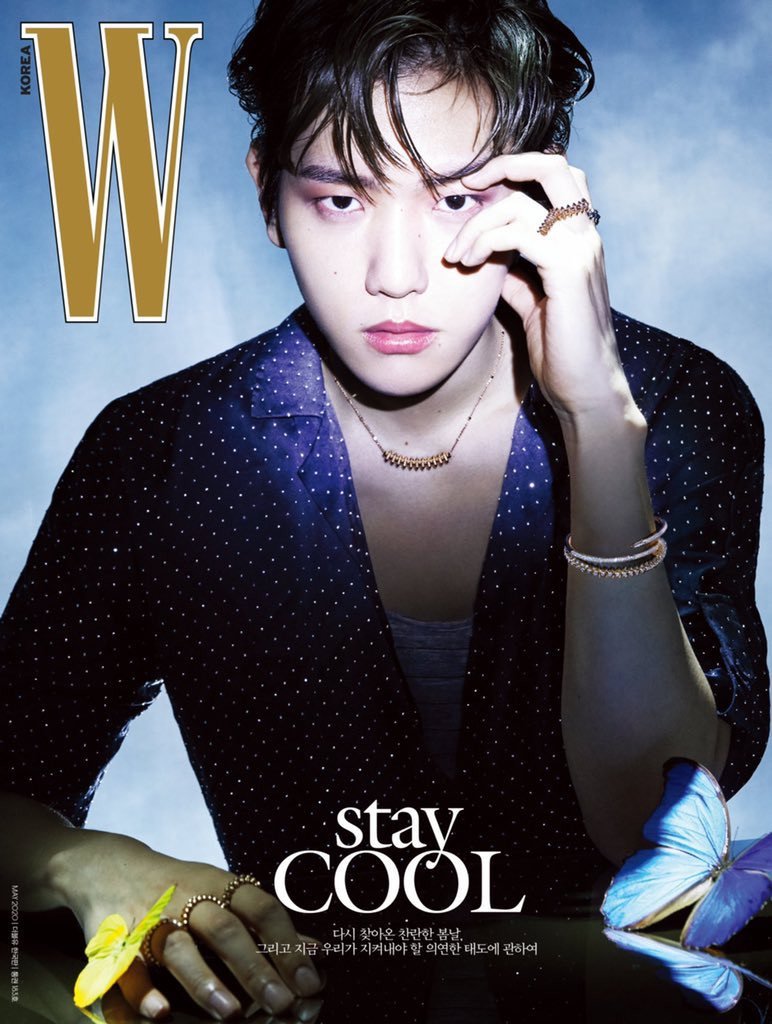 In the pictorial, Baekhyun showed various faces that he had never shown before, ranging from a clear and pure boy to a charismatic man Wearing a "Classic de Cartier" jewelry with a variety of costumes, including classic suits, stylish spangles shirts and sporty windbreakers, Baek expressed his conflicting charm sensitively, going back and forth between friendliness and boldness.
More pictorials, videos, and interviews of Baekhyun can be found on the May issue of "W Korea," the website of "W Korea," and Instagram (@wkorea), while all the "Clash de Cartier" jewelry worn by Baekhyun can be found on the Cartier website.