Group BTS will be the congratulatory speech speaker at the "virtual graduation" event on YouTube.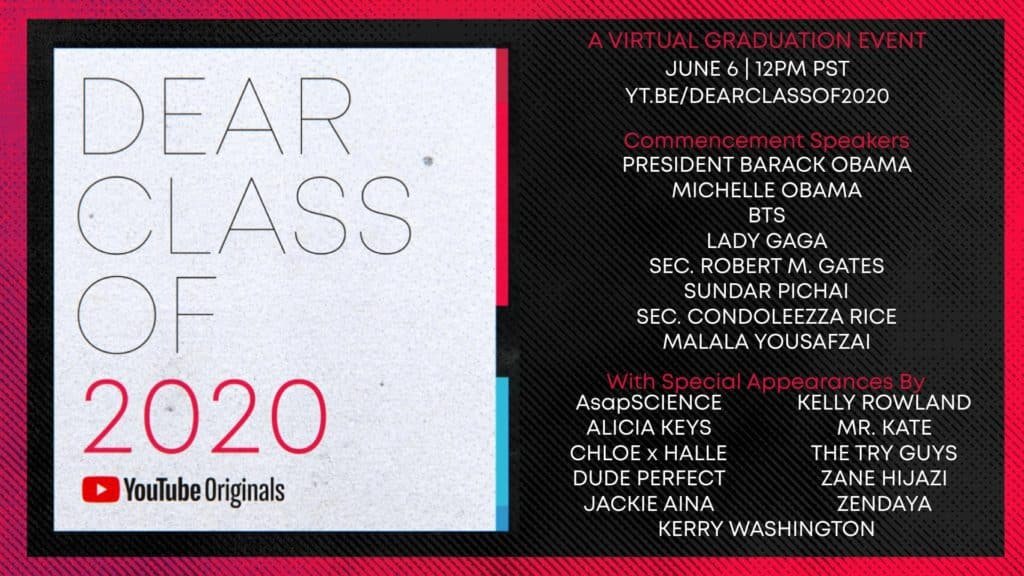 The agency Big Hit Entertainment and foreign media announced on the 6th that BTS will participate in the virtual graduation ceremony "Dear Class of 2020," which will be held on the 6th of next month (local time in the U.S.).
"Dear Class of 2020" is an online streaming event that unfolds through the YouTube original. It was designed to celebrate college students, high school students and their families around the world who failed to hold an offline graduation ceremony this year due to a new strain of coronavirus infection.
In addition to BTS, famous people such as former President Obama, his wife Michelle Obama, Google CEO Sundar Pichai, singer Lady Gaga, the youngest Nobel Peace Prize winner Malala Yousafzai, former U.S. Secretary of Defense Robert Gates, and former U.S. Secretary of State Condoliza Rice will deliver congratulatory speeches.
BTS, the only K-pop artist to be named to attend, is also expected to perform at the virtual graduation ceremony "After Party" with several artists.
It stars singer Alicia Keys, singer Kelly Rowland, actor Gakcheri Washington water Chloe x Halle, and singer Zendaya.
According to Billboard, Susan Daniels, head of YouTube's global content division, said about the event, "I hope influential speakers and graduates' favorite artists will gather in one place to encourage students who have worked hard so far.