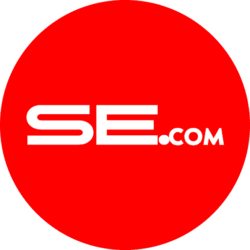 Original Interview
---
---
# Welcome to PRESSREELS!
Q. Hello MINZY! Please say hello to PRESSREELS subscribers and to your fans!
MINZY
Hello, PRESSREELS subscribers and fans! I am Minzy back with TEAMO. Thank you for waiting on me always, it's been almost a year and I'm so happy that I can see you guys! 
Q. You have made your come back after a year with "TEAMO" How have you been doing?
MINZY
I spent a lot of time thinking about music and making TEAMO! A year was a time for me to get inspiration from here and there.
---
# about__TEAMO
Q. "TEAMO" is a Latin hip-hop song! "TEAMO" means "I love you," and you also wrote the lyrics! Where did you get the inspiration?
MINZY
I usually get inspired by my fans. And also the people around me, who give so much support. I listen to their stories and get ideas!
Q. How did you get to decide the genre and using Latin in the lyrics?
MINZY
I was having an online fan meeting in Brazil, and I found that so many people in Brazil support me and love me. I realized that I can't meet them in person and I wanted to return my love. So I thought that music was the way to deliver my feelings back to them. I enjoyed listening to Latin pop music at that time, and all those situations combined made TEAMO!
Q. What was the most important part you wanted to show your fans through this album?
MINZY
Fatal Minzy? LOL. I wanted to show you me dancing on stage again. I thought a lot of people would be waiting for that. 
Q. The outfits in the M/V are exotic and retro! It goes perfectly with the choreography. What outfit did you like the best?
MINZY
My favorite outfit is the black fringe jumpsuit. I think it's an outfit that shows the choreography the best. 
---
# about__MINZY and Behind Stories
Q. It's already been three years as a solo artist. What is the biggest difference between working as a group and as a solo?
MINZY
As a solo artist, I have to show more energy as much as a group on stage by myself, so I feel a sense of responsibility and pressure. On the other hand, I think I can show you a variety of musical colors and myself on stage.
Q. When people think of "MINZY," of course, "Dance" comes along with the name. What kind of modifier would you like to call by?
MINZY
I was on a radio show and they reminded me of what I said two years ago. "I want to go on stage and drive the public crazy." I still agree with what I said. I would like to be an artist that can make the public go crazy.
Q. Is there a genre you would like to challenge in the future?
MINZY
Old school Hip-hop or chill R&B would be nice.
Q. Is there an artist that catches your eyes these days?
MINZY
I recently saw The weekend and Ariana Grande's collaboration stage. It was an amazing stage because they were perfect by only their voices without any special performance. It was the best performance. 
---
#about_Future and Plans
Q. What would MINZY be doing ten years from now?
MINZY
Ten years from now, I want to travel around the world and discover and train talent. I hope I will be able to dance until then.
Q. When the Pandemic is over, where or what is the first thing you would like to go or do?
MINZY
I would like to perform on stage since I couldn't since the Pandemic. Performing on the stage is inseparable for a singer, so I want to show my music and performances on many stages as soon as possible.
Q. Can you give us a slight hint on the next album?
MINZY
If TEAMO was a sexy, groovy-style performance, my next single would be a more powerful and bold performance!
---
#To_PRESSREELS
Q. Thank you for the Interview! Please leave a word for PRESSREELS subscribers and to fans!
MINZY
Thank you for your love and support for TEAMO. I am moving forward and growing as a solo artist, thanks to your love. Please look forward to my music and keep supporting TEAMO. And also my next single will be released soon keep an eye on that too!