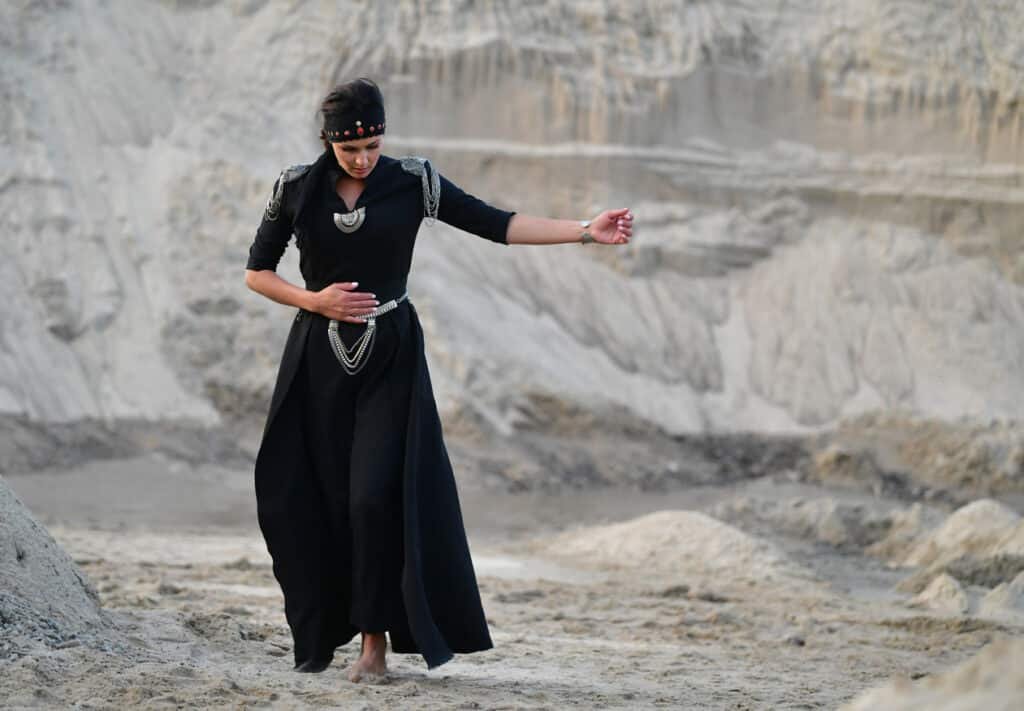 (PRESSREELS) The Polish-Yemeni singer, Rasm Almashan released her 1st debut album, "YEMENIA." Her life, people, and culture are the inspiration for her music, especially her album is dedicated to her family and the people of Yemen who deserve peace and respect.
Rasm Almashan is a singer of Polish – Yemeni origins. Born in Poland – Krakow in 1981 and raised in Aden – Yemen. She is mainly performing world music and open improvisation since 1999. Rasm Almashan was co-found by the following bands: Kultura de Natura and Soomood. She guest-starred in the legendary Polish jazz-rock bands like LABORATORIUM or NAXOS ORCHESTRA and in many other musical projects.
To learn more about her and her music, PRESSREELS interviewed the world-musician in writing.
Can you introduce your album?
Rasm Almashan: This Album reflects my life and observations on how life was in Yemen, my second homeland. It is combined with Yemeny and Europian sounds, so it could be understandable to everyone. But it is my heart and soul speaking to every human being about issues that some people haven't experienced or will ever do.
Is there any music that you enjoy listening to?
Rasm Almashan: Yes I do. Mostly Yemeni and African music. But I love listening to anything that brings me tears and joy. Abubakr Salem, Khaled, Tinariwen, Salif Keita, Fayrous, Ofra Haza, Freddie Mercury, and lots more. As to me, the most important value in music is honestly sharing yourself, your lyrics, or melody that can carry the message deeply and honestly to your listener.
Do you have artists who want to collaborate with?
Rasm Almashan: The ones I wanted to play with are no longer here. But new collaborations give a lot of experience as well as inspiration. I would love to play with the uprising bands not only from the Arabian and African world. The sky is the limit.
What are your next goals to achieve in 2021?
Rasm Almashan: The goals? You cannot plan anything in 100% right now. But the only thing I'm excited about is working on my second album and playing concerts if that would be possible, knowing the pandemic situation at this moment.
Could you leave a message for PRESSREELS subscribers!
Rasm Almashan: I do honestly think that only music can be the message. What else is it made for? It can change to start thinking about things or not to. Pressreels -Thank you so much for having me and your interest in my album "YEMENIA." Sending you all my love and looking forward to being in touch in the future.