(PRESSREELS) Mariah Carey, who is receiving the hottest attention of the Christmas season, will release a special collaboration song at the end of the year.

A new version of Carrie's original Christmas carol "Oh Santa!" will be released as a single with the music video on the special "Mariah Carey's Magical Christmas Special"

The new "Oh Santa!" is drawing attention from music fans around the world as Mariah Carey is known to have worked with Ariana Grande and Jennifer Hudson. Reinterpreted as a collaboration of global pop stars, "Oh Santa!" is expected to enrich the year-end atmosphere.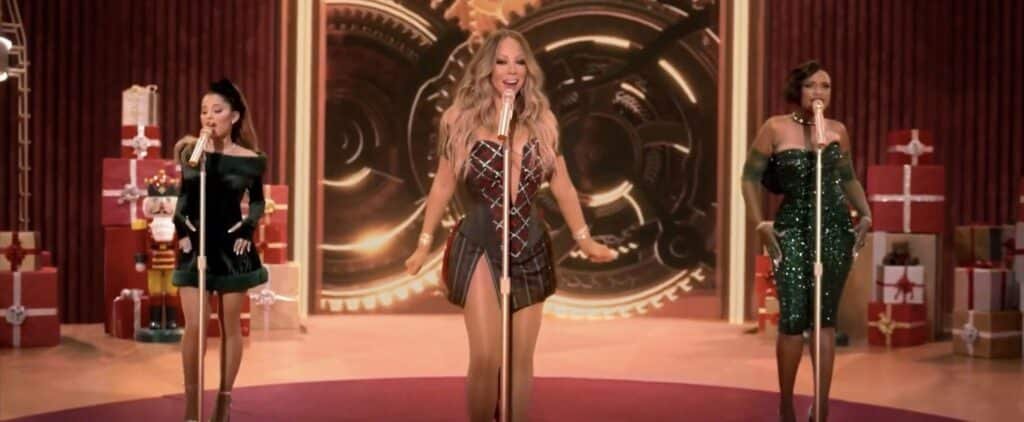 At the same time, the special soundtrack album will also be released. Snoop Dogg and Jermaine Dupri will participate as guests in the album, which includes a new version of "Slay Ride."
The new single "Oh Santa!" will be released on Apple TV Plus, which is serviced in more than 100 countries around the world, on December 4th, and the special soundtrack album, which includes "Slay Ride," will be released simultaneously on other music platforms from December 11th.

The broadcast, where "Oh Santa!" will be unveiled, offers Mariah Carey's performance, which can be called the Queen of Christmas in name and reality, as well as a variety of performances and animations. In addition, luxury guests such as Tiffany Hadisi, Billy Eikner, Misty Copeland, and Michael-Michelle Harris will be featured, along with Mariah Carey's twin children, Moroccan Cannon, and Monroe Cannon.