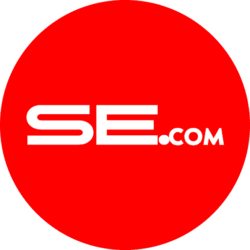 Original Interview
---
MCND is a group full of energy! They exactly know what they want and like to do. After their album "Not Over," MCND is making new contents through "PMG (Play Music Ground)" on MCND's official YouTube channel. They sing and, of course! They know their moves. Recently, MCND has made a video covering Justin Bieber's "Second Emotion." But they don't copy the moves. MCND makes the choreography of their own and makes a unique style representing MCND's great talents.
The Pandemic can't stop these enthusiastic boys. Even though it's an untact era, they show various sides of themselves through various themes from the album, "MCND AGE." Go and check out their fantastic videos and check out what they say about their promotions and contents.
---
# Welcome to the PRESSREELS!
Q. Hello MCND! Please say hello to the fans of MCND and PRESSREELS subscribers!
Castle J
Hello! I'm the leader of MCND, producer, rapper, and the eldest.
BIC
Hi! I'm MCND's Light of the Party, BIC!
MINJAE
Hello~ I'm MINJAE, main vocal of MCND
HUIJUN
Hi! I'm HUIJUN, the attractive voice of MCND!
WIN
Hello~ I'm the youngest of MCND, WIN!
Q. It's the second interview with PRESSREELS! So lovely to have you again. How have you been?
Castle J
I am happy right now, having a lot of fun by making songs and dancing very hard.
BIC
Recently, I am practicing and preparing hard for the next album.
MINJAE
I am practicing choreography and singing to show my growth than before.
HUIJUN
"MCND AGE" schedules are done, but we are still preparing something to show!
WIN
I am working hard on practicing while preparing for the next album.
---
# about__The Dance Cover of Justin Bieber's "Second Emotion."
Q. Recently, MCND's fans were very excited about the project "PMG (Play Music Ground)" that has been revealed. You guys showed Justin Bieber's "Second Emotion" in a cover dance video!! Fans praised the video; Every member seems like the main dancer! How did MCND get to start this dance video?
MCND
We like Justin Bieber's music and often listen to it. We all like "Second Emotion," so we looked for a choreography video, and it was cool. We liked the choreography that it was free and edged. Also, it was chill and refined. So, we thought that we could show it well through our performances, that's why we made "PMG."
Q. In addition to the transformation of the original choreography, you guys made the choreography in your style. Justin Bieber's "Justice" is a great hit recently. Do you have any plans to do a cover dance that incorporates MCND's style as a hit song from 'Justice'?
MCND
"Justice" is an album we also enjoy listening to! Many great songs such as "Peaches" and "Holy," and we like the deluxe version so much that I listen to it often. We want to recreate some tracks with our identity. If we have a chance, we would like to express our creativity with dancing, singing, or rap. When our mind is set, we'll try it.
Q. If Justin Bieber is watching MCND's "Second Emotion" Cover dance video, what would you like to say?
Castle J
It'll be such an honor! I hope you like it!! I want to tell you that I am a huge fan. If I have a chance someday, I would like to meet you and talk about music!
BIC
I want to say thank you so much for watching the video. It's an honor, and I want to tell you that I always support you!!
MINJAE
I often listen to your music, and I would like to say that we are all fans.
HUIJUN
I think the music is perfect to dance on!! I really would like someday we could work together if we have the chance!!
WIN
I admire you as an artist. We could have made the performance because of your great work. Thank you!!
---
# about__MCND and Private Talks!
Q. Since the beginning of this year, you have been running hard related to "MCND AGE." Already in a lot of videos, and you guys showed energetic performances with the track "Not Over"! What is the secret to showing such an energetic performance?
Castle J
I think our teamwork is the driving force behind MCND!
BIC
I think it's because we always try to improve without getting tired and enjoy what we do!!
MINJAE
I think it's thanks to the energy that doesn't cool down.
HUIJUN
I think it's because we know each other well and we have good chemistry!!
WIN
It's happiness. I think I am full of energy because I feel happy when I am on the stage.
Q. MCND has done quite a long term while also working as a track for "Not Over." I am curious what the meaning of "MCND AGE" will remain for you. If you look back at the MCND AGE album now, what will be the first memories?
Castle J
After the promotions are over, I regret at least one thing thinking, "What if I would have done this, would've it been better?" but I think I wouldn't regret it as much since I've enjoyed it this time. I liked this album because it confirmed MCND's musical color and direction.
BIC
I think this album gave me a chance to look back on the past year.
MINJAE
It was an album that was able to summarize our view of the world.
HUIJUN
When I first heard "Crush," I remember thinking, 'Oh, this feels like we can nail it!!!' and "Not Over" we were busy because we are still promoting the song.
WIN
I think it's the most reliable album among MCND's career. We worked hard and had fun on every stage, so the stage was the most memorable thing.
Q. Castle J wrote two songs in this mini album and composed and arranged "Outro: ㅁㅊㄴㄷ." We believe it's an album that maximizes individual abilities. What would be the ultimate MCND's goal and image that Castle J thinks of as a leader through this album?
Castle J
Our album has a lot of Hip-hop tracks. I am glad that we showed our favorite genre through this album. MCND's goal is to show our unique music and performances, not someone else's second or third. And to give energy to people!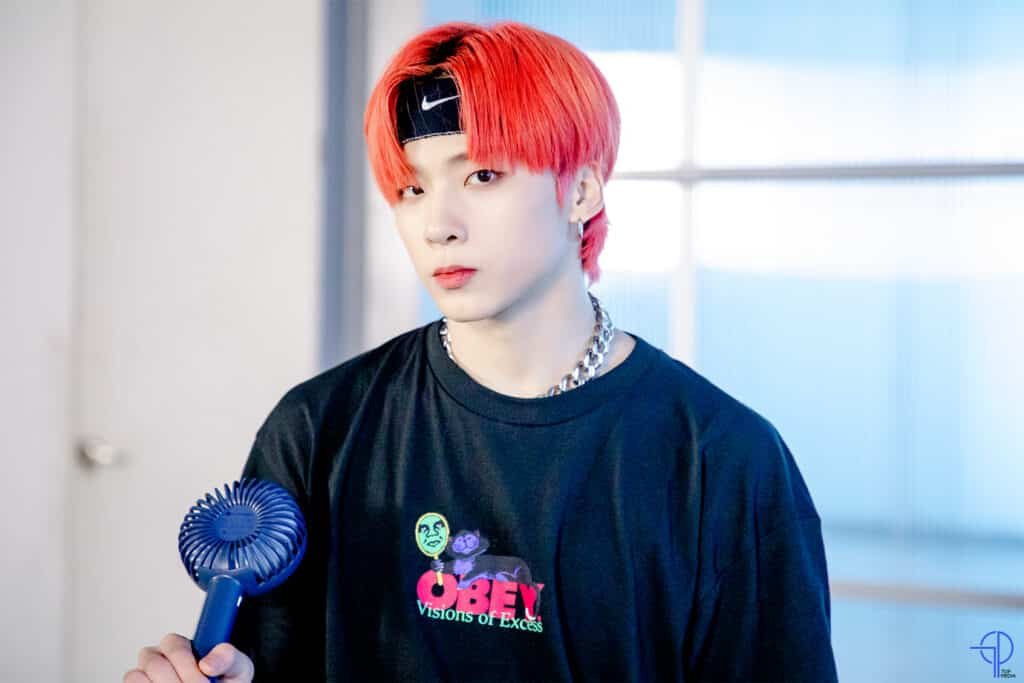 Q. MCND had a signing event on your first face-to-face with your fans. MCND members and Gems must have been looking forward to that moment. Do you have a memorable reaction or memories from the event?
Castle J
My father lives in Jeju Island, so we went to Jeju Island before the face-to-face event. Since our debut, it was the first official meeting with our fans, so we bought Jeju chocolate and gave them to our Gems as a little gift.
BIC
I had such a great, great time! Thank you so much for coming to see us. Everyone loved us no matter what we did. That was a really precious moment for us.
MINJAE
I was so nervous since it was our first time meeting our fans. But I think our fans were as nervous as us! As time went by, I gradually enjoyed the situation, and we had such a wonderful time.
HUIJUN
I really wanted to look into our fans' eyes. It was memorable to look into each and everyone's eyes and see each other.
WIN
Since it was our first time for everybody it was kind of awkward at first. But I was happy to finally meet our fans.
Q. Are there any artists you would like to collaborate with?
Castle J
Any artist that would make a good team with us is welcome!
BIC
Penomeco's collaboration with other artists was so good. We would like to work with him if we have the chance!
MINJAE
If I have the chance, Justin Bieber.
HUIJUN
I would like to work with all the artists out there if I have the chance!!!
WIN
If we can make a valuable creation together, any artist would be fine.
---
#about__Beyond the MCND AGE
Q. MCND AGE's new worldview has begun with the end of the existing worldview. How will MCND's future worldview be different from before?
MCND
We believe we will express what we feel and think living on the green planet, Earth. We want to continue our worldview story and show you how we get closer to our fans and the public through our music.
Q. What would be your wish for MCND to achieve in 2021?
Castle J
I would like to get more love from our fans and also topping first place on music shows!
BIC
I would like to be No.1 on music shows, and I would like to communicate with our fans. I hope the Corona 19 will disappear in no time!
MINJAE
My goal is to let as many people know about MCND.
HUIJUN
I can't wait for Corona 19 to disappear and perform overseas.
WIN
My goal is to let more people know the value of MCND, and I wish to be happy.
---
#To__Gems
Q. After releasing the album, you are well known to make various contents through the album. Fans are thrilled by it 🙂 Since we live in an untact life, can you give us a short spoiler about the upcoming contents or activities you guys are planning to do!?
Castle J
Maybe Minjae and Huijun's tenderness??
BIC
You will be able to listen to Hip-hop tracks! Gems, look forward to it!
MINJAE
Monster?
HUIJUN
Minjae and Huijun's song?
WIN
Great choreography!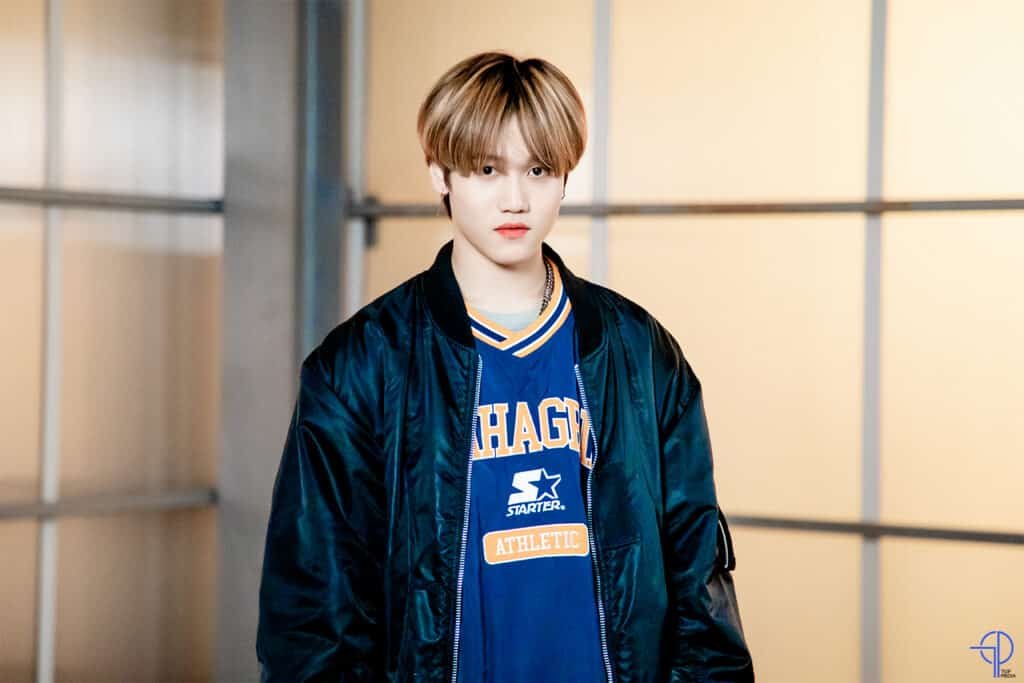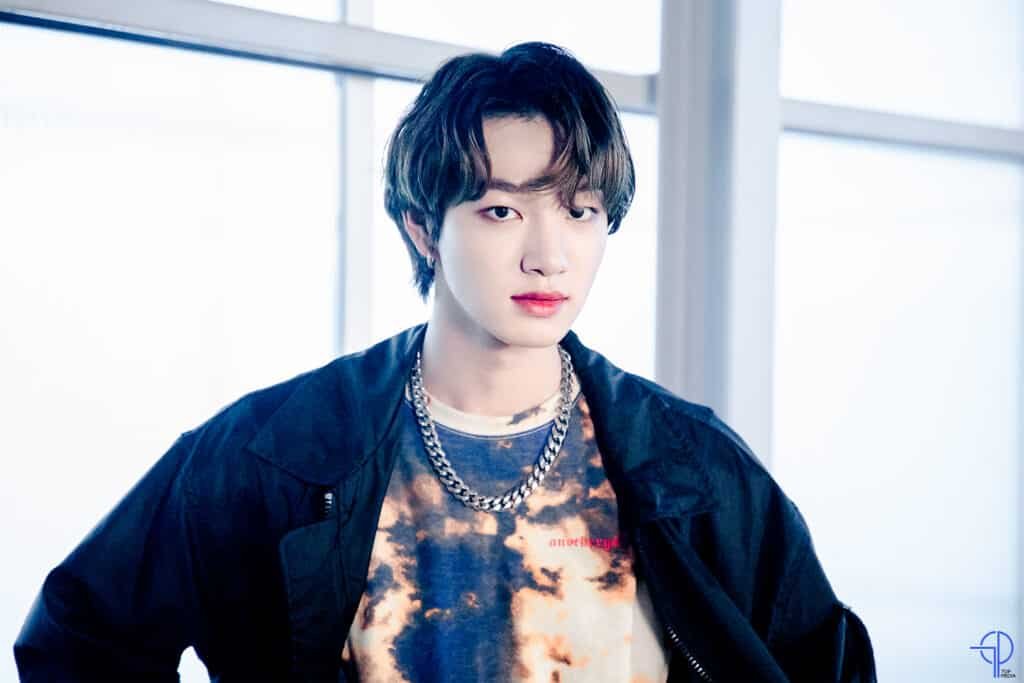 ---
#To_PRESSREELS
Q. Thank you for having this interview with PRESSREELS! Please leave a word for our subscribers and fans!
Castle J
Hello, PRESSREELS subscribers! Please show a lot of interest and love to MCND and PRESSREELS, we will try to show fun and better performances!
BIC
PRESSREELS subscribers! Please show a lot of interest and love to MCND!!! We will continue to show great performances, so please look forward to us! Hope you are well and happy~
MINJAE
PRESSREELS subscribers, Hello!!! First of all, I am so happy to have this interview! There are lots of tracks that express our colors in our albums, so hope you listen to them!
HUIJUN
PRESSREELS subscribers, Hi! Stan me!! You won't regret it!!
WIN
Hello PRESSREELS subscribers! Hope you can rest a little bit through our music in a life that feels like a subway without a final station. Always be healthy and happy!