The U.S. news program drew attention by misusing the graduation photo of BTS Jungkook.
On May 28 (local time), ABC7 News, a KABC-TV station in Los Angeles, California, reported on SNS and used Jungkook's graduation picture.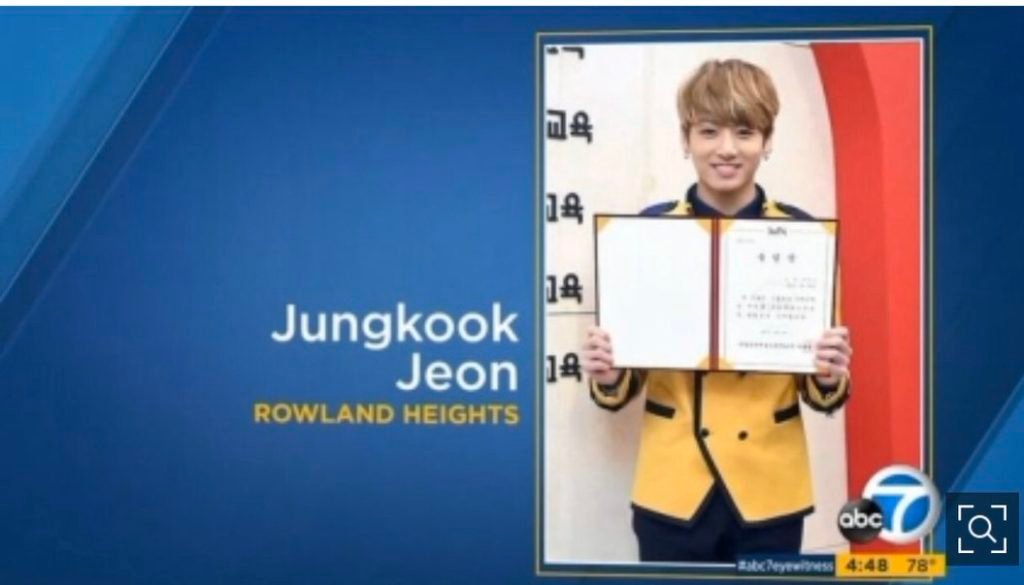 The report covered the recent inability of offline graduation ceremonies due to COVID19. The news was compiled with 2020 graduation photos that were tipped off by viewers.
Among them, the photos chosen by the production team showed a man who graduated from a high school in Roland Hayes. But it wasn't real. It was Jungkook's high school graduation picture.
Photos in the news showed Jungkook wearing a school uniform and smiling brightly at his high school graduation. In fact, Jungkook graduated from a high school in Korea in 2017. The photo of Jungkook was used in the U.S. news for information that was different from the truth.
This quickly spread to BTS fan club ARMY, who watched the news. In response, local fans reported to the broadcasting station that Jungkook's graduation photo was miswritten and demanded correction.
Since then, the news agency has corrected the wrong information through follow-up broadcasts. They also delivered fast and passionate responses from BTS fans around the world. According to the report, hundreds of thousands of posts were posted on graduation photos.
BTS is loved for sweeping Billboard and gaining the modifier "21st Century Beatles" in Britain, the home of the Beatles. The photos of member Jungkook have spread and corrected to U.S. news, surprising even the local media.
Meanwhile, to mark the seventh anniversary of their debut this year, BTS will hold a "BTS FESTA" to communicate with fans by releasing colorful content sequentially from June 1 to June 13, their debut date.