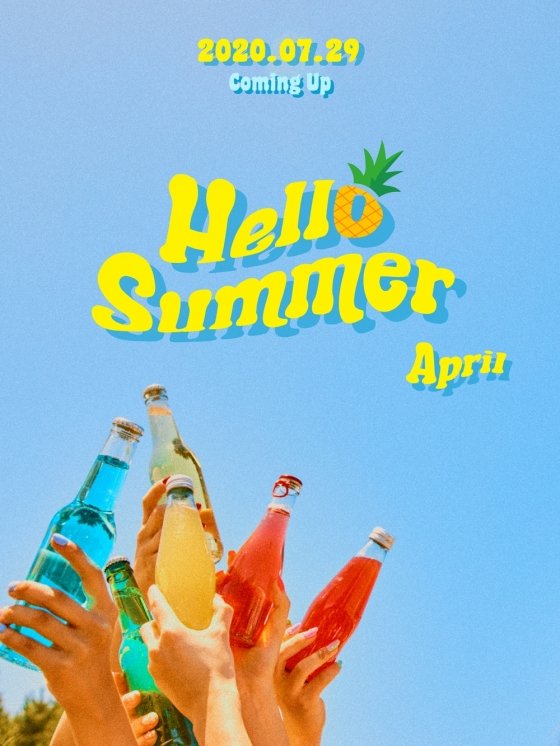 (PRESSREELS) The group April (Yoon Chae-kyung, Kim Chae-won, Lee Na-eun, Yang Ye-na, Rachel, Lee Jin-sol) will return with a refreshing charm.
DSP Media released a coming-up poster of April's summer special single "Hello Summer" on its official SNS account at midnight on July 15 and announced its imminent comeback.
The released coming-up poster shows the hands of April members holding colorful drinks against the backdrop of the blue sky. In addition, the release date of "Hello Summer" on July 29, 2020 was revealed, adding to the excitement of fans.
April's special single "Hello Summer" is a song full of fresh charm that suits the summer, just like its name. In particular, April's bright and energetic summer is expected to melt into the song and become a special gift for fans.
DSP Media said, "We prepared our best to capture the charm of April," adding, "We ask for your high expectations and interest in the special single 'Hello Summer' that will return with a new sense and charm in the summer."
Meanwhile, April will release its summer special single "Hello Summer" on the 29th, and plans to meet fans with various contents.