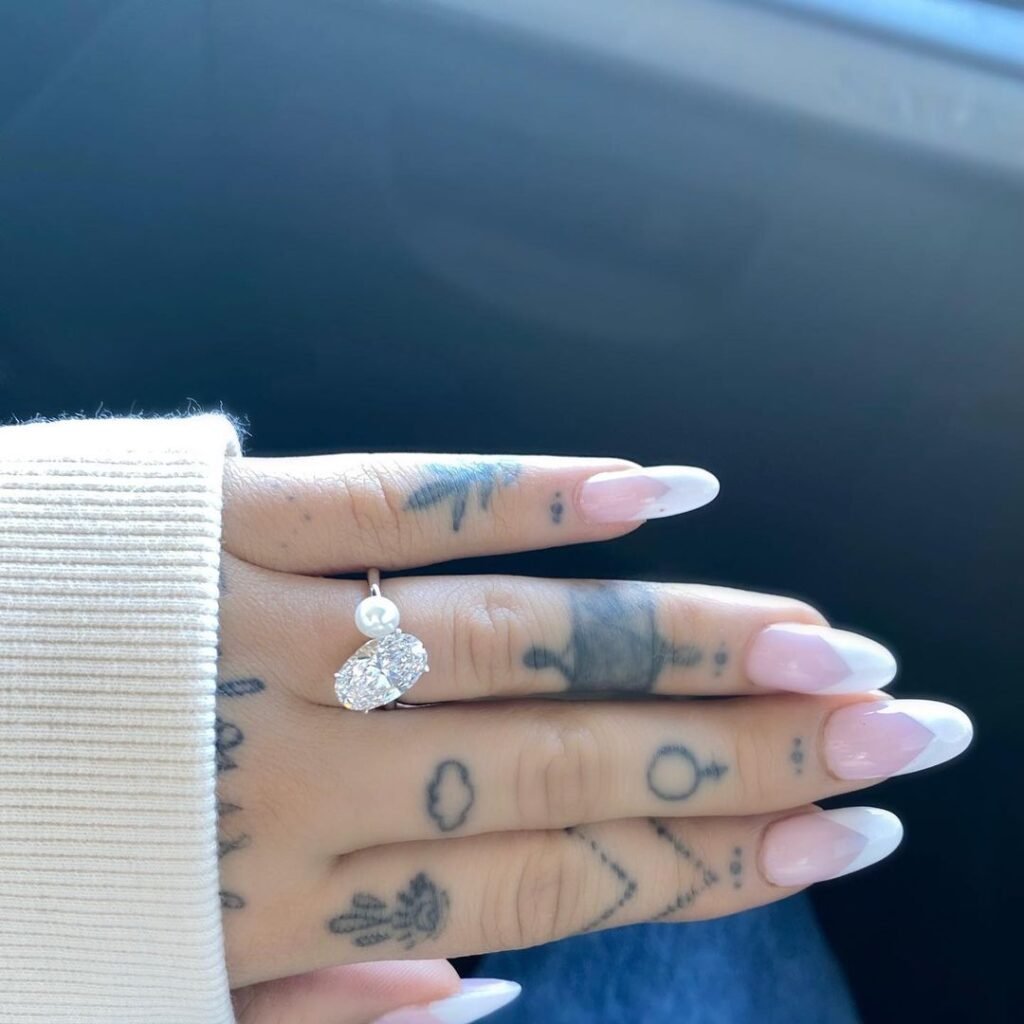 (PRESSREELS) Ariana Grande's boyfriend, Dalton Gomez turned to be her fiancé! Everything turns out after the pop star posted a series of photos assuming their engagement on Instagram on Sunday.
She showed off her relationship and a diamond and pearl ring on her left ring finger, captioned her post, "forever n then some."
Her manager, Scooter Braun, wrote "Congrats to these two amazing souls", continued, "Ari we love you and could not be happier for you. Dalton you are a lucky man. ❤️" And Hailey Bieber celebrated, "YAYYYYYY!!!!😍😍😍😍😍 so happy for you guys!!"
She has exposed the deepness of her relationship on previous her work, such as the music video of "Stuck With You", and all the tracks on her latest album, "Position".
For Grande, 2020 might be a memorable year, releasing her album, "Position", her upcoming Netflix documentary, "Excuse Me, I Love You", and this special announcement.