An actress, Mollie Fitzgerald, who appeared in Captain America: The First Avenger, was charged with the killing of her mother, a second-degree murder.
The tragedy happened on December 20. The actress, 38 years old, was arrested on December 31, 2019, after being found out that the mother, Patricia Fitzgerald, was dead from a stabbed wound inside her home in Olathe.
She was charged and jailed with a $500,000 bond. As of now, it is not sure whether Fitzgerald has an attorney.
The authorities didn't give a lot of information yet about the motives, and the investigation is still on-going.
According to a press report, "Patricia "Tee" Fitzgerald was found dead on December 20, 2019, in her Olathe home, before the actress was arrested on Tuesday The police said "a 38-year-old white female, known to the victim, was contacted on scene and transported to a local hospital with minor injuries.
This case remains under investigation by the Olathe Police Department".
The police said that the stabbing occurred just before noon of the 20th with the address 10200 blocks of South Shadow Circle. The authorities went to the place when someone called them about a particular disturbance.
When they arrived, they saw the 68-year-old woman with a stab wound and pronounced dead at that moment.
Mollie Fitzgerald was contacted by the police during the scene and had minor injuries and thus was taken to a local hospital.
Fitzgerald, the actress, had a minor role in Captain America and played as Stark Girl that earned the movie $176.6 in the US. She also became an assistant to Joe Johnston, the director, during the set.
Fitzgerald also had some roles in low-budget movies such as the 2014 "The Lawful Truth" and 2017 "The Creeps." During an interview for Captain America, she mentioned, "Being a part of this production has been one of the best experiences of my life."
She had directed some movies also, and that includes " Absurd Illusions" in 2011. Her most recent film was "Trouble Is My Business" back in 2018.
Patricia Fitzgerald was knowingly moving back to Kansas City after living for a few decades in Houston. Their family lived up in Northeast Missouri on a farm.
She studied physical therapy at the University of Missouri and moved to Kansas and made again another move with her husband to Texas. He had a law firm there.
The brother of Patricia Fitzgerald, Gary Hunziker, was interviewed on Tuesday and said that the family didn't know a lot of details regarding the incident.
According to him, "We were shocked. It doesn't matter the circumstances – therapy the loss of a sister is what it's all about".
Fitzgerald is set to be arraigned on Thursday.
Details of the on-going investigation will soon follow as the authorities are still gathering some information and evidence regarding the motive or the cause, which leads to a certain kind of tragedy.
Mollie Fitzgerald has also not been known if she was able to bail or not.
Read More: Pope Francis Lost His Calm When a Woman Pulled Him Towards Her
BLACKPINK With a Hat-Trick As They Once Again Retain The #1 Spot In NEW K.ID's Weekly Chart
NEW K.ID, the No.1 TV channel for all K-Pop entertainment and source (https://cutt.ly/NEWKID), announced its weekly chart for the 3rd week of August.
BLACKPINK retains its #1 spot in the NEW K.ID's weekly chart for three consecutive weeks as they tie with WINNER's previous record. BLACKPINK has announced a new single dropping on August 28th which will be a collaboration with American pop star, Selena Gomez. Selena Gomez also recently teased her collaboration with BLACKPINK on her Instagram post captioned, "SELPINK pulling up soon. 8/28".
Following their release of the single, BLACKPINK will be releasing their first debut album on October 2nd.
PENTAGON, SHINee, GWSN, and N.Flying all retained their spots in TOP5. The 6th place, WINNER, celebrated their 6th year debut anniversary. MINO posted a photo of WINNER on his Instagram, celebrating the time and unforgettable memories that they have spent together for the last 6 years.
Ranked at #9, SF9's Rowoon has been named as 'The North Face white label's F/W' model and its brand ambassador. With a height over 6'3'', Rowoon not only has a youthful personality but also has various talents as he can both sing and act in various entertainment fields. The North Face saw that Rowoon's versatility perfectly matched its brand image and decided to partner with Rowoon.
Coming in at #10, DAY6's sub-unit, Even of Day, is releasing a new album, 'The Book of Us: Gluon – Nothing can tear us apart' on August 31st. All 7 songs in the album are written and produced by the Even of Day members. Young K is expected to play guitar in place of Sungjin and Jae. JYP's representative commented, "Young K showed his expertise on the bass guitar and will continue to play more instruments." It was also mentioned that Wonpil's synthesizer and Dowoon's electronic drum will be key in this album.
Additionally, in last week's '2020 SORIBADA BEST K-MUSIC AWARDS', GWSN and LOONA won New Wave New Artist Awards while GFRIEND took the main prize (bonsang) home.
NEW K.ID, the only TV channel that allows viewers to enjoy K-POP Idol-related content programming 24/7 and exclusive episodes curated from 10K+ videos, is available at CH 511 for free on LG Smart TVs and XUMO apps on all Internet-connected devices.
Death after unmasked arrest – Mexico Floyd
The official reason for the arrest revealed by the police is not known, but the video footage posted on social media at the time of the arrest suggests that the reason is "not wearing a mask."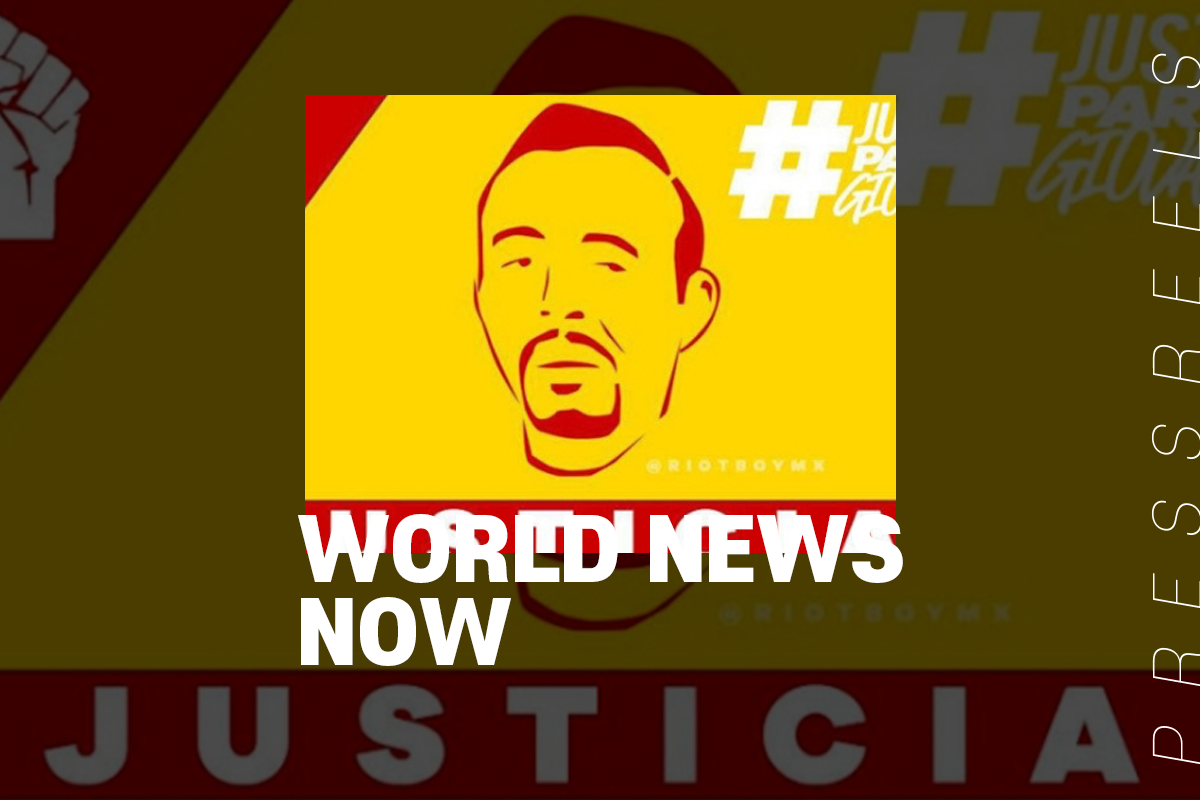 Amid a stir across the U.S. over the "George Floyd" incident that killed white police abuses, similar cases of abuse of public power have been revealed in Mexico, sparking public outrage.
The daily El Universal has been protesting against the incident since it was belatedly revealed that construction worker Giovanni Lopez died the next day after being arrested by police in Guadalajara, western Mexico, on April 4.
The official reason for the arrest revealed by the police is not known, but the video footage posted on social media at the time of the arrest suggests that the reason is "not wearing a mask."
Death of George Floyd
On May 25, 2020, George Floyd, a 46-year-old black man, died in Minneapolis, Minnesota, after Derek Chauvin, a white police officer, knelt on Floyd's neck for almost nine minutes while Floyd was handcuffed face down in the street