Bill Gates' Daughter Jennifer Gates Engaged to Egyptian Nayel Hassar — What You Need to Know About Him
Daughter of billionaire Bill Gates, Jennifer Gates, is engaged to Egyptian showjumper Nayel Hassar.
The founder of one of the most successful companies in the world's eldest child shared a photon in her Instagram profile on Wednesday and revealing about the proposal of Nassar, who brought Egypt to qualify for the 2020 Tokyo Olympics.
On her Instagram, she wrote, "Nayel Nassar, you are one of a kind. Absolutely swept me off my feet this past weekend, surprising me in the most meaningful location over one of our many shared passions. I can't wait to spend the rest of our lives learning, growing, laughing, and loving together. Yes, a million times over. AHHH!!!" with a photo of the couple sitting on snow.
The two have attended Stanford University and shared the same interest in equine sport. According to Jennifer Gates, "Horses are just one part of our life, but we love the sport."
She also added, "He's a professional, and I do this as an amateur. So, to be able to share our love and passion for horses is just incredible."
Nayel also posted two photos on his Instagram account on Wednesday with a caption: "SHE SAID YES!!" Another caption was written was "I'm feeling like the luckiest (and happiest) man in the world right about now. Jenn, you are everything I could have possibly imagined… and so much more. I can't wait to keep growing together through this journey called life, and I can't imagine mine without you anymore."
Nasar also thanked Jennifer Gates for making every single day feel like a dream.
The mother of Jennifer already shared the post on her Instagram story and is thrilled by the news.
Nayel was born in Chicago but spent a lot of his childhood in Kuwait. His family has an architecture and design firm in the country and that he was brought wealthily by his family- he was gifted with a horse at the age of 10.
His parents sent him to train in Europe for equestrian skills. In 2009, he went back to the US and spent his college at Stanford. Jennifer went to Kuwait with him in 2017 to visit his family.
Being a professional showjumper, he brought Egypt to the equestrian Olympics for the first time in 60 years. He explained that this was a "big goal" of his. He was ranked #41 in the world by the International Federation for Equestrian Sports.
Nayel first was shown in Jennifer's Instagram on her 21st birthday. They spent most of their time in California and traveling around the world for competitions.
They are currently planning on making New York their home base until 2023. It was reported that her parents bought a $5 million condominium on Fifth avenue for her. She is studying to become a doctor at the Icahn School of Medicine.
Furthermore, Nayel is also a businessman. He launched Nassar Stables LLC and is now on its 5thyear. It is based in Encinitas.
Read More: Brexit is Finalized. UK Leaving the EU on January 31, 2020
BLACKPINK With a Hat-Trick As They Once Again Retain The #1 Spot In NEW K.ID's Weekly Chart
NEW K.ID, the No.1 TV channel for all K-Pop entertainment and source (https://cutt.ly/NEWKID), announced its weekly chart for the 3rd week of August.
BLACKPINK retains its #1 spot in the NEW K.ID's weekly chart for three consecutive weeks as they tie with WINNER's previous record. BLACKPINK has announced a new single dropping on August 28th which will be a collaboration with American pop star, Selena Gomez. Selena Gomez also recently teased her collaboration with BLACKPINK on her Instagram post captioned, "SELPINK pulling up soon. 8/28".
Following their release of the single, BLACKPINK will be releasing their first debut album on October 2nd.
PENTAGON, SHINee, GWSN, and N.Flying all retained their spots in TOP5. The 6th place, WINNER, celebrated their 6th year debut anniversary. MINO posted a photo of WINNER on his Instagram, celebrating the time and unforgettable memories that they have spent together for the last 6 years.
Ranked at #9, SF9's Rowoon has been named as 'The North Face white label's F/W' model and its brand ambassador. With a height over 6'3'', Rowoon not only has a youthful personality but also has various talents as he can both sing and act in various entertainment fields. The North Face saw that Rowoon's versatility perfectly matched its brand image and decided to partner with Rowoon.
Coming in at #10, DAY6's sub-unit, Even of Day, is releasing a new album, 'The Book of Us: Gluon – Nothing can tear us apart' on August 31st. All 7 songs in the album are written and produced by the Even of Day members. Young K is expected to play guitar in place of Sungjin and Jae. JYP's representative commented, "Young K showed his expertise on the bass guitar and will continue to play more instruments." It was also mentioned that Wonpil's synthesizer and Dowoon's electronic drum will be key in this album.
Additionally, in last week's '2020 SORIBADA BEST K-MUSIC AWARDS', GWSN and LOONA won New Wave New Artist Awards while GFRIEND took the main prize (bonsang) home.
NEW K.ID, the only TV channel that allows viewers to enjoy K-POP Idol-related content programming 24/7 and exclusive episodes curated from 10K+ videos, is available at CH 511 for free on LG Smart TVs and XUMO apps on all Internet-connected devices.
Death after unmasked arrest – Mexico Floyd
The official reason for the arrest revealed by the police is not known, but the video footage posted on social media at the time of the arrest suggests that the reason is "not wearing a mask."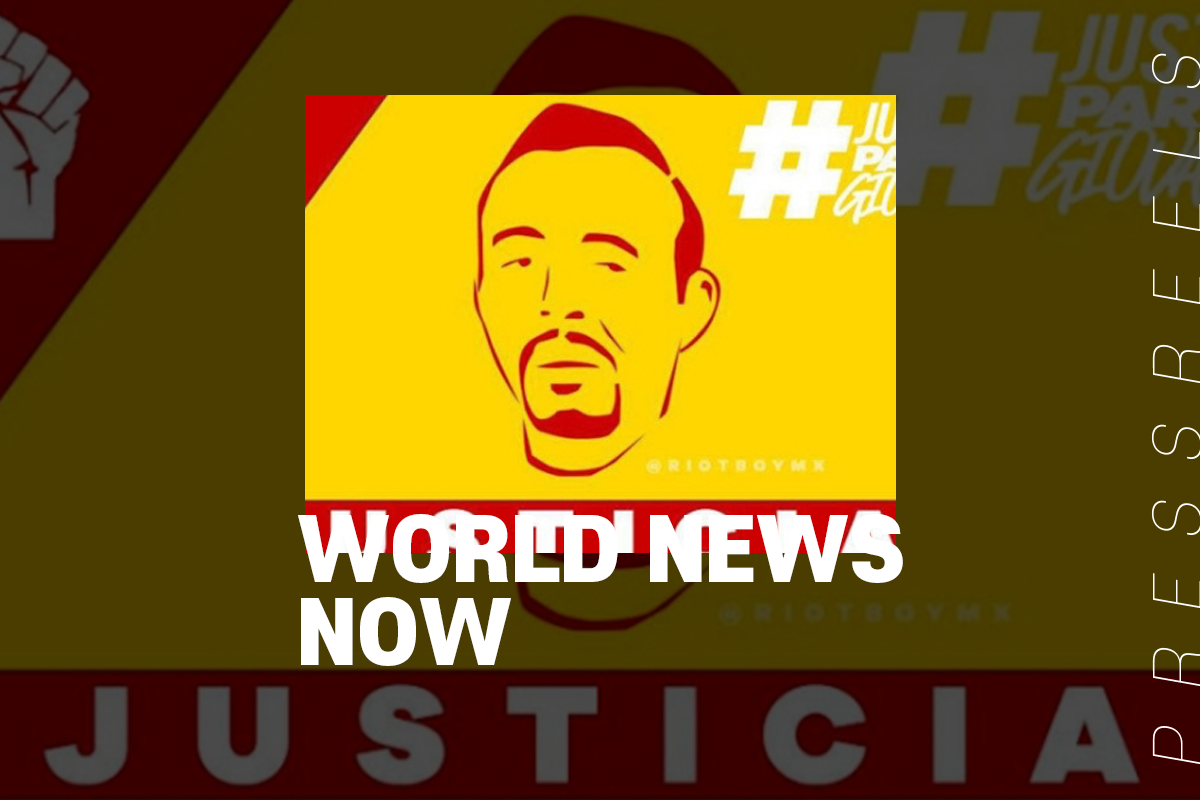 Amid a stir across the U.S. over the "George Floyd" incident that killed white police abuses, similar cases of abuse of public power have been revealed in Mexico, sparking public outrage.
The daily El Universal has been protesting against the incident since it was belatedly revealed that construction worker Giovanni Lopez died the next day after being arrested by police in Guadalajara, western Mexico, on April 4.
The official reason for the arrest revealed by the police is not known, but the video footage posted on social media at the time of the arrest suggests that the reason is "not wearing a mask."
Death of George Floyd
On May 25, 2020, George Floyd, a 46-year-old black man, died in Minneapolis, Minnesota, after Derek Chauvin, a white police officer, knelt on Floyd's neck for almost nine minutes while Floyd was handcuffed face down in the street