(PRESSREELS) BLACKPINK music video 'AS IF IT'S YOUR LAST' has exceeded 800 million views.
Meanwhile, BLACKPINK will make a comeback on June 26. They are about to release their first full-length album in four years since their debut. YG Entertainment has announced that it will release its second special-type new song in July and August after pre-release the title song in June, and release a full-length album in September.
BLACKPINK also performed well as "Sour Candy," who collaborated with pop star Lady Gaga recently. It entered No. 33 on the U.S. Billboard main chart "Hot 100" released on June 9 (local time) and recorded the highest K-pop girl group performance.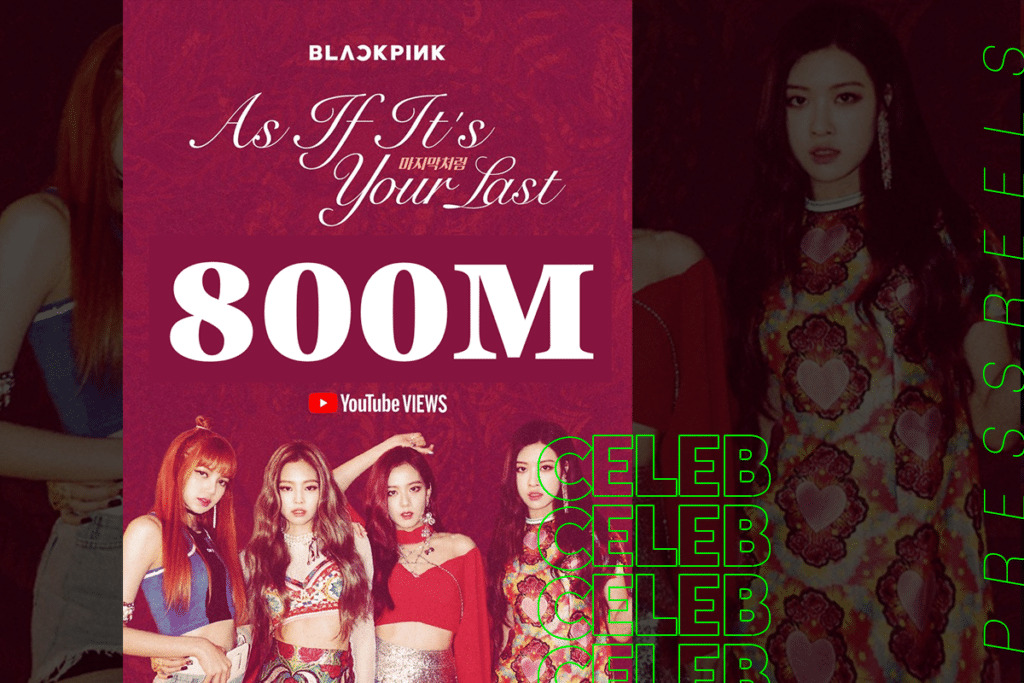 About AS IF IT'S YOUR LAST
"As If It's Your Last" is a song recorded by South Korean girl group Blackpink, released on June 22, 2017 by YG Entertainment. It was written by Teddy Park, Brother Su, Choice37, Future Bounce, Lydia Paek, and produced by Teddy Park.