It is the first time that YouTube has live-streamed a solo concert of a specific singer through a partnership.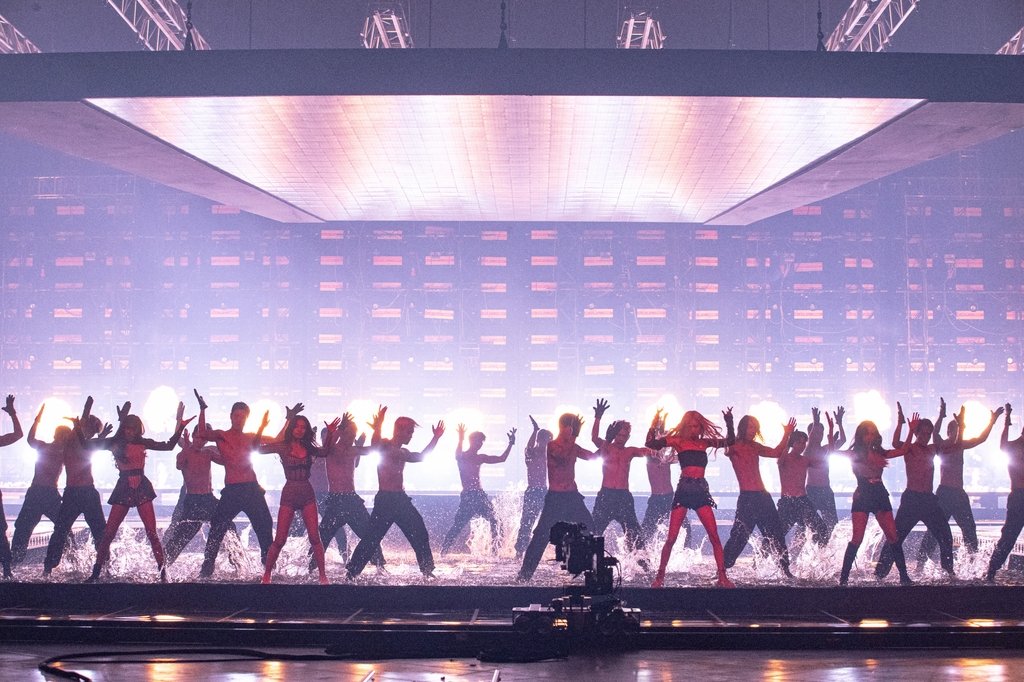 Blackpink successfully finished its first online concert. They showed about 20 songs including group songs and solo songs for about an hour and 30 minutes. It was also the first time to reveal the stage of some of the songs included in the first regular album 'THE ALBUM' released in October last year. The live band session "The Band Six" which led the world tour together, provided rich arrangements and sounds as well.
The solo stage that released the unique charms and skills of the four members Ji-Soo, Lisa, Jennie, and Rosé was also a masterpiece. Ji-Soo sang Tove-Lo's 'Habits' in Korean, broadway-musical-like Doja Cat's 'Say So' by Lisa, Jennie's 'SOLO' reinterpreted in oriental concept and above all the music video and stage of Rosé's new song 'GONE', which is about to release a solo album, was released for the first time, and a great response was poured out.
According to YG, the number of membership subscribers for the first Livestream concert 'The Show' was about 280,000. It has recorded the highest number of audiences as a live stream concert attracted by a K-pop girl group. It's exceeding more numbers of audiences gathered through four performances of Japan's three major dome tours. The ticket revenue recorded for this day's performance alone amounts to at least 10 billion won. This performance was conducted by adding a paid membership on the YouTube Blackpink channel.
The number of YouTube channel subscribers also surged. About 2.7 million people increased in two months after the news of the concert was announced in early December last year. The number of Blackpink YouTube channel subscribers is 56.7 million, which is closely following Canadian pop star Justin Bieber (60.6 million), who is the most subscribed artist in the world. YG said, "On the day of the performance, the hashtag '#THESHOWToday' rose to the top of the Twitter trend, and the names of all four members of Blackpink were hot enough to enter the top 10."
The performance was broadcast live on YouTube through a partnership with YouTube Music. It is the first time that YouTube has live-streamed a solo concert of a specific singer through a partnership.