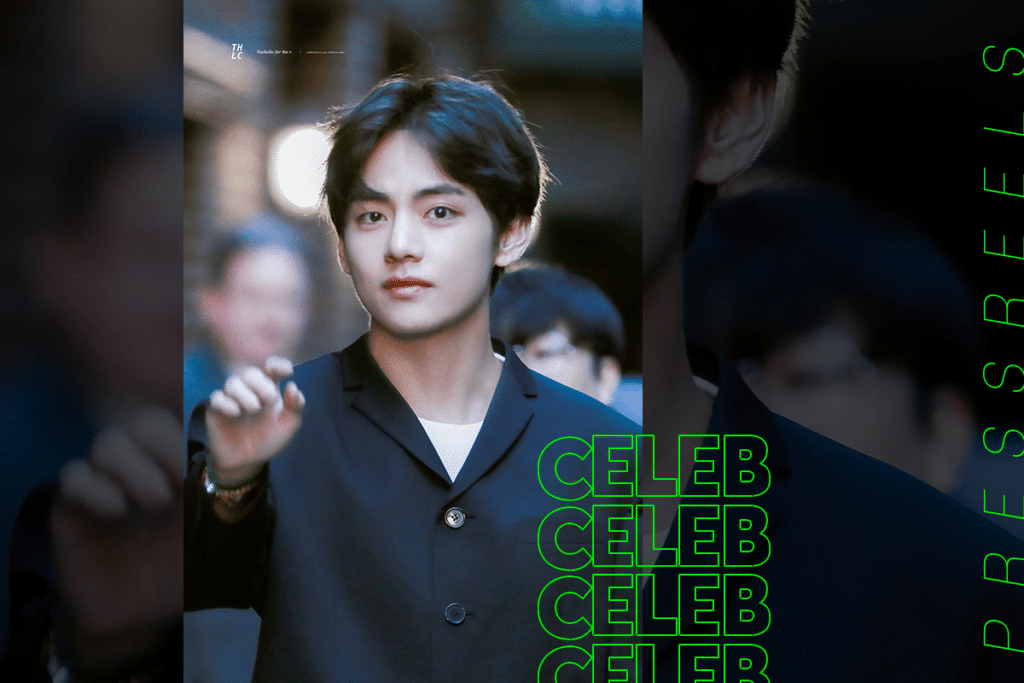 (PRESSREELS) An elementary school is expected to be built in China named after Kim Tae-hyung, the real name of the group BTS V.
On the 11th, V's largest fan club, Baidu V Bar, officially announced the construction of "Taehyung Hope Elementary School."
Baidu V Bar said it donated 500,000 yuan (worth about 85 million won) to build Taehyung Hope Elementary School through the Hope Process Project, which is being carried out by the China Youth Development Fund (CYDF).
Under the title "Glimmer," the project was carried out by fans donating part of their birthday donations to a public service project to celebrate V's birthday.
The Hope Fair Project is a public interest project to improve the educational environment in China's poor and rural areas, and is a project that the China Youth Development Fund collects private donations. Many companies operating in China, including Samsung, LG Chem, Hanwha, Asiana Airlines and Doosan Infra, have so far participated in elementary school support projects through the fund.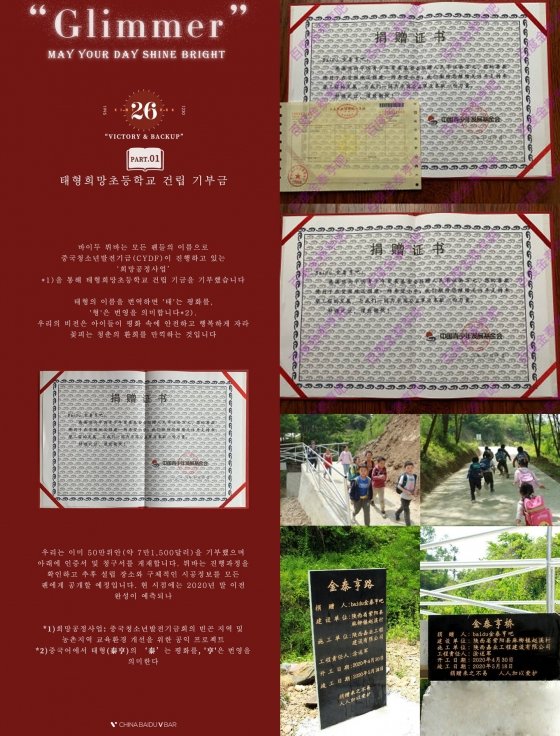 The "Taehyeong Hope Elementary School," which hopes that children will grow up safely and happily, and that V's good influence will be spread, is looking for a site to be completed in 2020, and Baidububa will disclose details of its future progress.
V's official fan club Baidu V Bar in China has participated in various public service projects and donation activities as well as super-special birthday support, including the world's first video advertisement for celebrities on an airplane, the official sponsorship of the first "Seoul Christmas Festival," and the simultaneous advertisement of some 2,000 subway electronic screens for the first time in Korea.
Recently, he made a 100-meter-long road called "Kim Tae-hyung-ro" and a 10-meter-long bridge called "Kim Tae-hyung-gyo" for elementary school students in poor school conditions in southwestern Shanxi Province, China, to shine V's name. The road and bridge were named 'Kim Tae-hyung's Love Road.'
Under the name of "Bante Art School" (a stage name used by V to share his photo work with fans), he presented art classes to students at Anlu Elementary School in Hubei Province, and rushed 70,000 medical masks (worth 12 million won) and medical supplies to Wuhan's medical staff and hospitals to respond to the corona, conveying the warmth of relief.