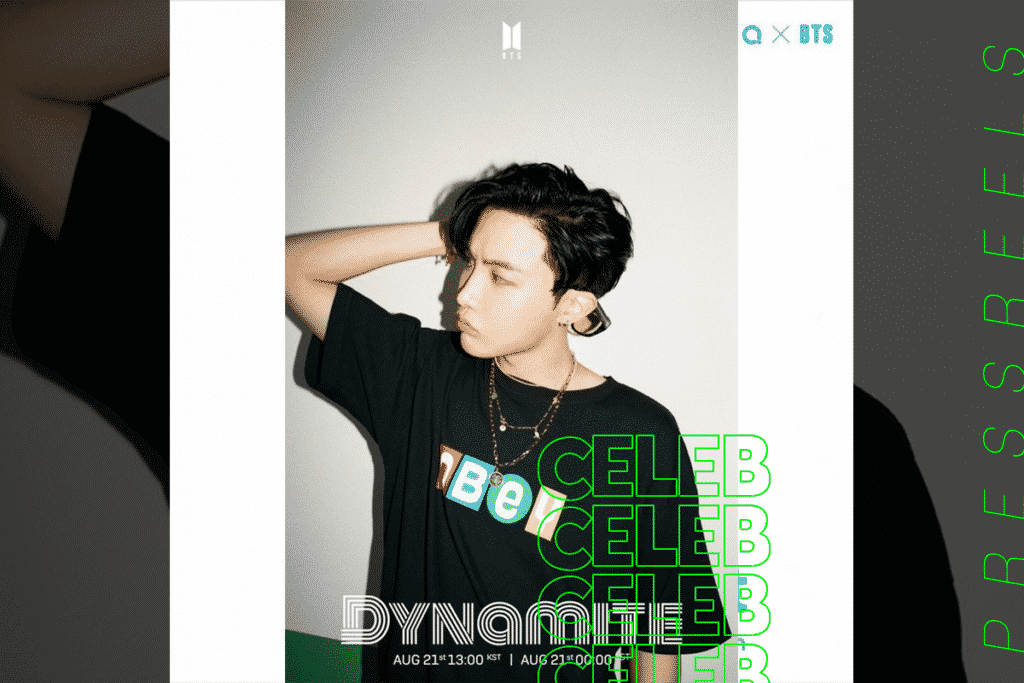 (PRESSREELS) BTS J-Hope (Jung Ho-seok) has been at the center of the talk, leaving a strong impression on fans around the world with just one photo.
Big Hit Entertainment released the first teaser photo of BTS's new single "Dynamite," which will be released on the 21st, on the morning of the 11th. The seven members (RM, Jin, Suga, J-Hope, Jimin, V and Jungkook) showed off their free-spirited charm by posing in different costumes.
J-Hope wore a neat hairstyle and a black lettering T-shirt, giving off a tough yet charismatic image. This image instantly caught the eyes of fans around the world and dominated the trend on SNS Twitter, ranking 80 countries including World Wide.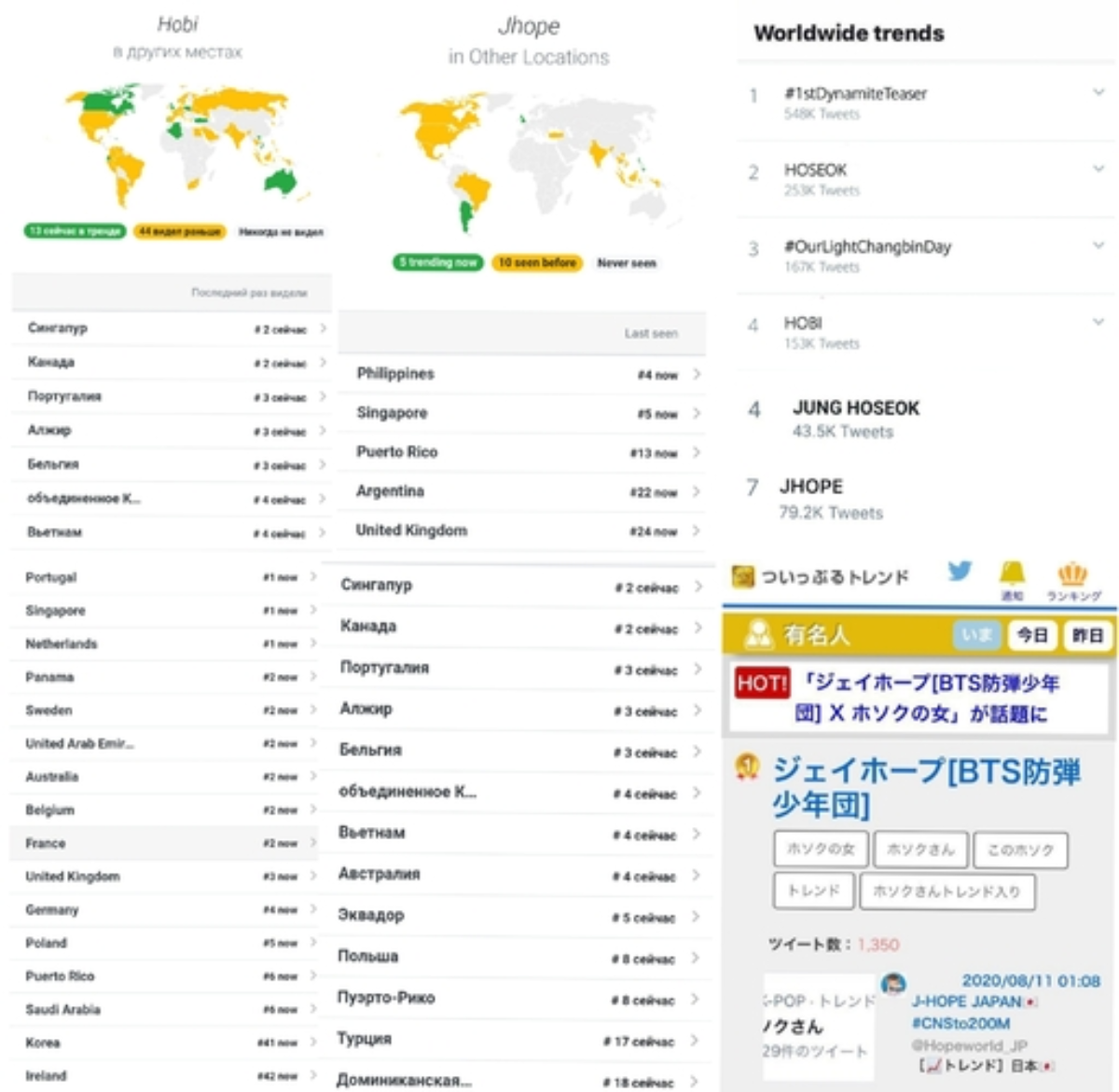 In the Worldwide Trend, the keyword "HOSEOK" ranked second, and five real names, activity names, and favorite names, including "Jung Ho-seok, Jung, Hobie, and J-Hope," all entered the rankings, proving its huge popularity.
It ranked first in the Netherlands, Finland, Portugal, Tunisia, Singapore, and other countries, including the U.S., Canada, Britain, France, Brazil, Argentina, Algeria, Indonesia, Nepal, the Philippines, Vietnam and Japan.
In particular, Twipple, a Japanese Twitter analysis site, ranked No. 1 in the celebrity rankings, showing off its popularity. Twitter is the most popular SNS platform used by Japanese people.
J-Hope's T-shirt was sold out in about 30 minutes on almost all overseas sales sites, not to mention at home.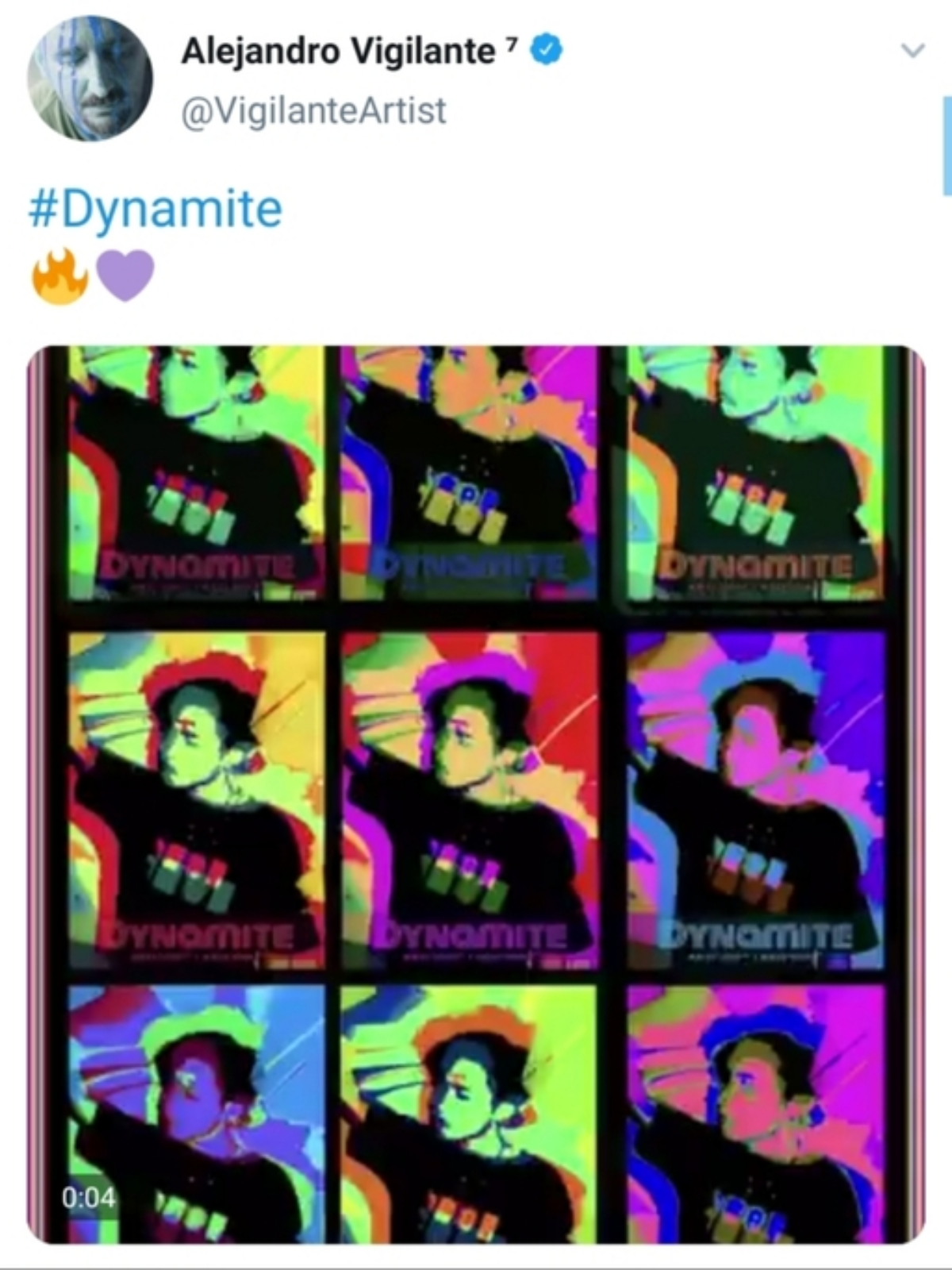 As BTS is a global group, the news of their comeback is one of the concerns of not only fans but also people around the world. J-Hope is called "The Guy with the Black Shirt" among SNS users from all over the world and has lured "enthusiastic" fans.
Argentine pop artist Alejandro Vigilante even made J-Hope's photo a pop art piece and released it on his Twitter account.