He showed off his charisma.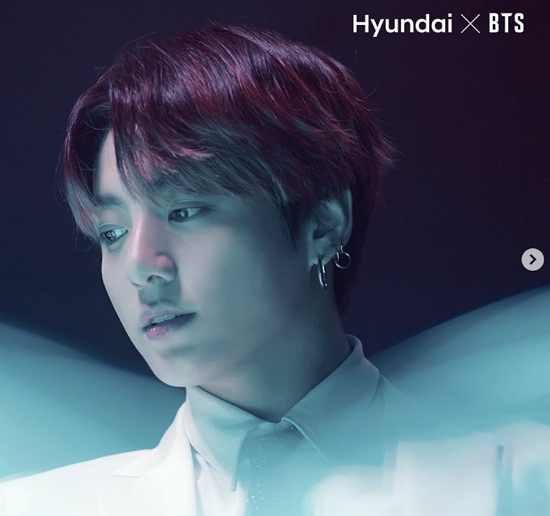 Hyundai and BTS are launching a new environmental movement to celebrate WorldEnvironment Day on June 5," posted several photos on the official Instagram of Hyundai Life Style.

The released photo contained a new photo of BTS. Each member created a deadly atmosphere with a confident pose and expression.

Among them, Jungkook drew fans' attention with his charming eyes. Jungkook showed off his warm appearance with red hair color.

In particular, Jungkook's eyes, staring downwards, stood out. With a small face and clear features, she gave off a superior visual.