An "On-Contact performance" will be held where the group BTS and fan ARMY communicate online in real time.
BTS announced the news of the hosting of the online live performance "Bangbang Concert The Live" on its official SNS channel and community platform Weverse on the afternoon of the 14th.
"Bangbang Concert The Live" is a live performance newly prepared by BTS, and the concept is to invite fans to BTS' room. It will be held on June 14 at 6 p.m. with paid live streaming for about 90 minutes.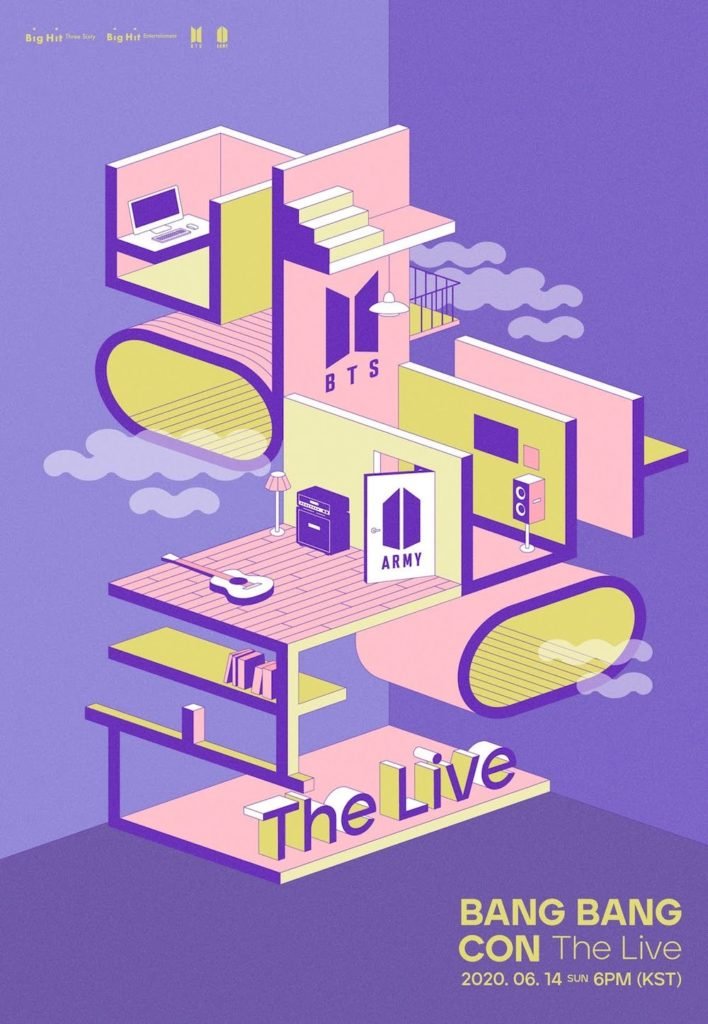 Following "Bang Bang Concert," BTS will once again bring together fans from all over the world with differentiated content, giving them special memories. Detailed information on viewing the performance can be found later on Weverse.
On April 18 and 19, BTS unveiled its online streaming festival "BTS ONLINE CONCERT WEEKEND," which features live performances of existing concerts and fan meetings for free, drawing enthusiastic responses from Army around the world.
At that time, the total number of views on the two-day concert was 50.59 million and the maximum number of simultaneous users was 2.24 million, which was said to have opened a new era of "untact (non-face-to-face) performance."