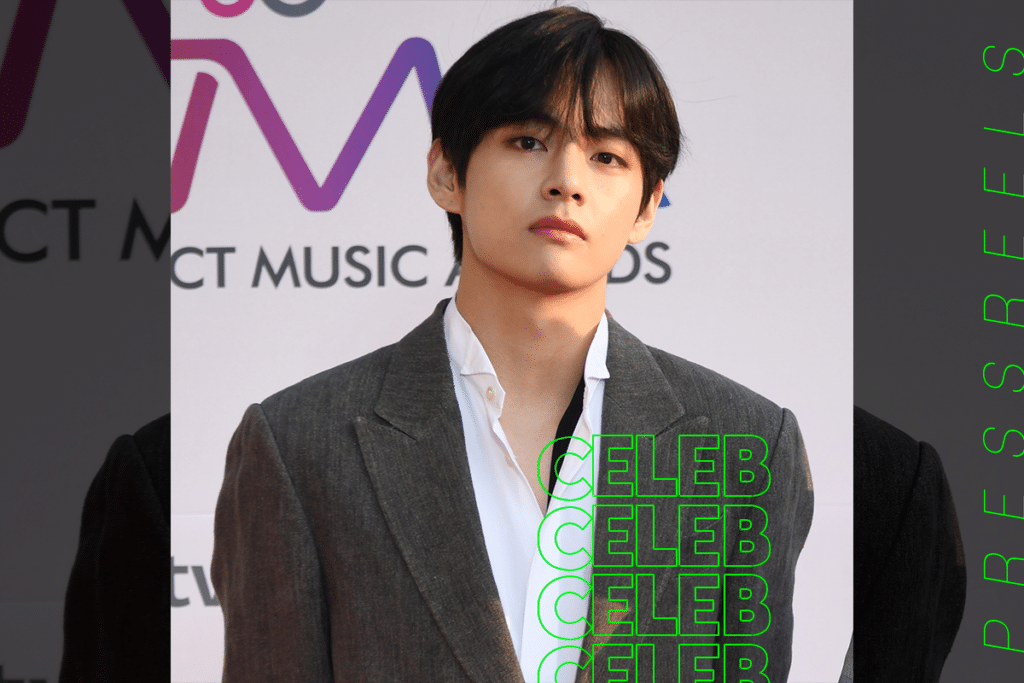 (PRESSREELS) Cosmopolitan Indonesia introduced V as the main character of "2019 World's Sexyest Man" selected by foreign entertainment media Starmometer, posting videos and photos of nine elements of "hot, fascinating and sexy" V.
What is the sexy element of the group BTS V?
The media cited V's chic smile, colorful body proportions, various facial expressions, sexiness that doubles when wearing leather clothes, Suit Sexy, sexy lips, perfect forehead, and fascinating photos as nine elements.
The media explained that V's chic smile shows the sexiness of a bad boy, and praised V for his broad shoulders and slim body, saying that he had not only a colorful visual and deep voice but also a "disappearing" ratio. In particular, V in a leather costume doubled his sexiness and posted a photo of V in a leather costume.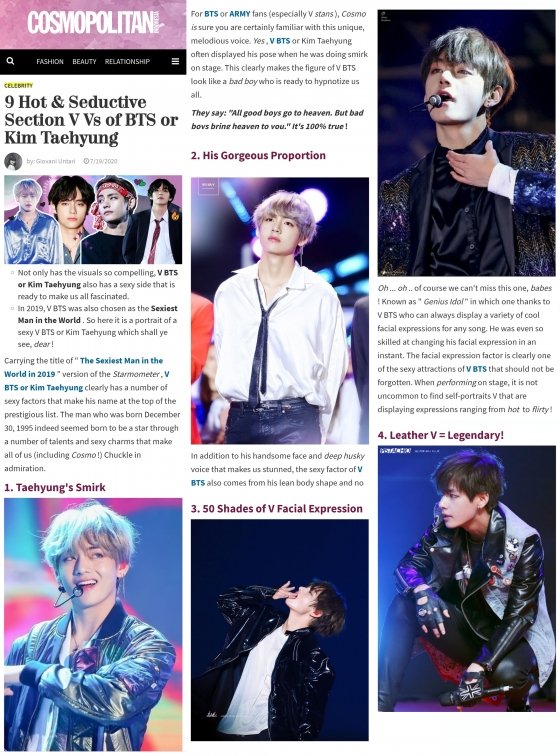 "V in uniform shows the sexiness of a bad boy, while V in a suit exudes classy and elegant sexiness, showing charisma like a prince, and has both sides of sexiness," he said. V said, "The word 'handsome' is not enough, but it is also a sexy visual."
He then drew attention by describing it as "50 Shades of V Facial Expressions" compared to the movie "Fifty Shades Freed," which made headlines for its sexy content.
The media praised V as "Genius Idol," which has the skill to display various facial expressions at any time, and emphasized that V's expression is clearly sexy charm.