(PRESSREELS) The passionate practice of BTS V has been revealed.
The members of the group BTS have unveiled their preparations for "BANG BANG CON The Live."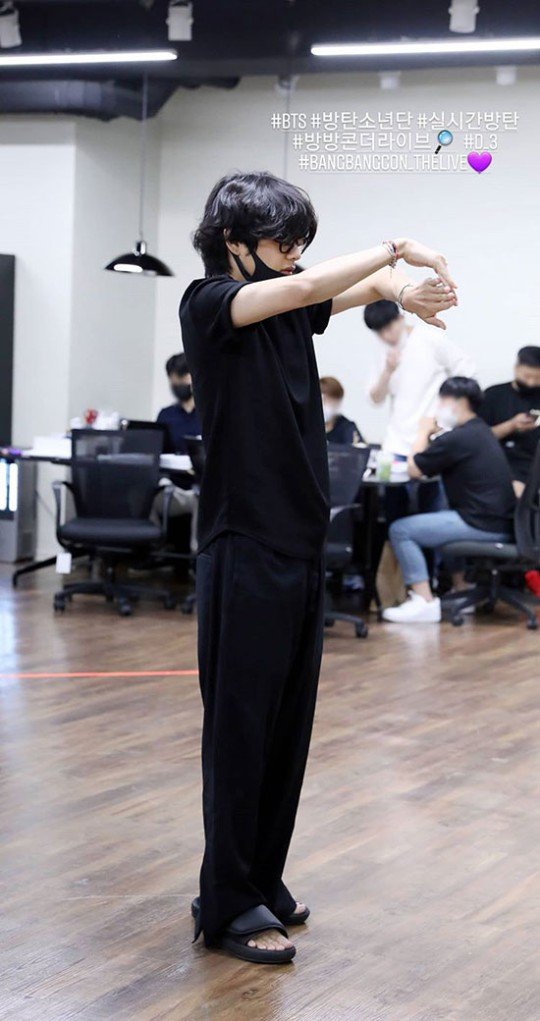 On the afternoon of the 11th, BTS' official Instagram showed the members preparing for a performance in the practice room with hash tags saying "#BTS #BTS #BTS #Real-time BTS #Bangbang Concert Live #D-3 #BANGBANGCON_THELIVE."
In the photo released, V is practicing his choreography wearing black training pants, short-sleeved T-shirts, and black horn-rimmed glasses.
With slightly disheveled hair and a mask on his chin, he can be seen trying hard to stand on a colorful stage.
Meanwhile, BTS will hold its online live performance "Bangbang Concert The Live" at 6 p.m. on the 14th.