The group BTS V is gaining huge popularity in the U.K., home of pop, with his self-composed song "Sweet Night."
The music video for the drama "Itaewon Class" OST "Sweet Night," in which BTS V participated in writing, composing, producing and singing, topped the iTunes music video chart in the UK on the 2nd.The group BTS V is gaining huge popularity in the U.K., home of pop, with his self-composed song "Sweet Night."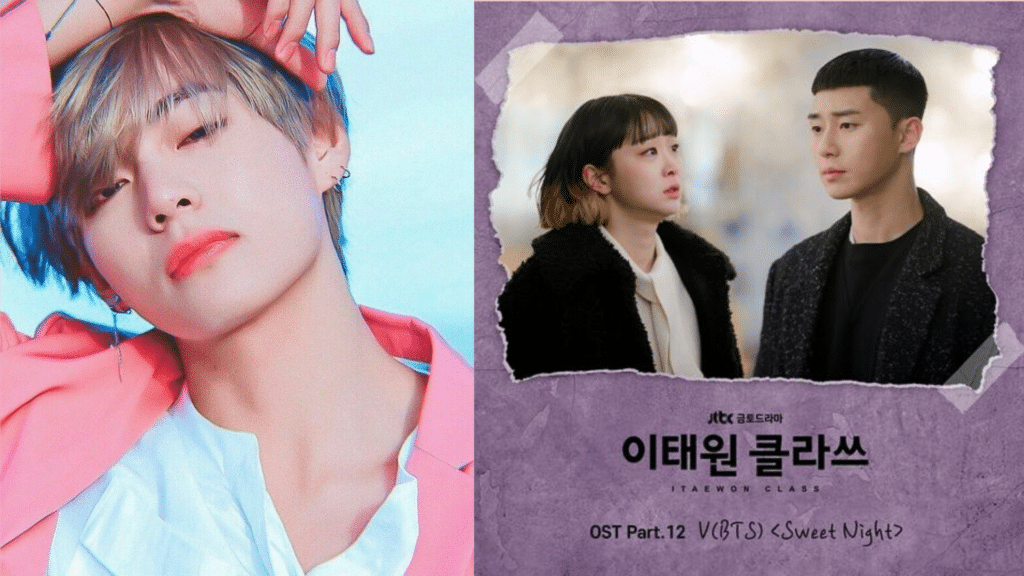 The music video, consisting of a compilation style of the drama scene, topped the iTunes Top 40 music video chart as soon as it was released in March and has been ranked No. 1 in a total of 22 countries so far, including the United States, Britain, the United Arab Emirates, Japan, Singapore, Malaysia and the Philippines, drawing worldwide attention.
On the same day, "Sweet Night" re-entered No. 34 on Britain's iTunes "Top Song Chart," showing off its unabated popularity following No. 1 on the "Top Song Chart" in March.
There are only two Korean solo artists, V and Psy, who have topped iTunes' "Top Song Chart" so far in the U. V and Psy are also the only Korean solo artists to simultaneously win the top spot on iTunes' "Top Song Chart" in the U.K. and the U.S.
V was the only Korean artist to be listed as a solo artist after Psy on the Official Big Top 40 chart with "Sweet Night," and also became the top 10 single sales chart on the official chart, receiving the love of British music fans.
When BTS stood at Wembley Stadium, the musician's "Dream Stage," in June last year, it captivated 60,000 British spectators through a solo performance of "Breathless Awards" and won the Best Dance Award, making "Singularity" the only real-time world trend among all stages.
Meanwhile, "Sweet Night" was selected for the first time in Korean drama OST on British radio channel Capital FM, and has been on the Atlantic Radio UK several times, including the past three days, to meet British listeners.
V, who created his own song "Winter Bear" inspired by British romantic films and perfectly performed the Britpop genre in his latest solo song "Inner Child," is expected to continue his popularity by capturing the hearts of British fans.