The CDC or the Centers for Disease Control just announced the residents of the United States and that is to cancel or postpone gatherings of 50 for the next eight weeks.
Experts have considerably recommended on social distancing to prevent the spread of the virus. This guide says that it applies to all events from concerts, sporting events, weddings, and all other gatherings.
Find the official statement of the CDC below:
Guidance as of 3/15/2020
"Large events and mass gatherings can contribute to the spread of COVID-19 in the United States via travelers who attend these events and introduce the virus to new communities.
Examples of large events and mass gatherings include conferences, festivals, parades, concerts, sporting events, weddings, and other types of assemblies. These events can be planned not only by organizations and communities but also by individuals.
Therefore, CDC, following its guidance for large events and mass gatherings, recommends that for the next 8 weeks, organizers (whether groups or individuals) cancel or postpone in-person events that consist of 50 people or more throughout the United States.
Events of any size should only be continued if they can be carried out with adherence to guidelines for protecting vulnerable populations, hand hygiene, and social distancing. When feasible, organizers could modify events to be virtual.
This recommendation does not apply to the day to day operation of organizations such as schools, institutes of higher learning, or businesses. This recommendation is made in an attempt to reduce the introduction of the virus into new communities and to slow the spread of infection in communities already affected by the virus. This recommendation is not intended to supersede the advice of local public health officials."
There were some recent changes from the March 12, 2020 statement.
Here is a summary of those revisions:
Highlights vulnerable populations
Adds a section on "Considerations for Postponing or Cancelling a Mass Gathering"
Adds a section on discouraging handshakes and high fives (for sporting events)
Adds standard language regarding disinfection procedures
Let it be known that according to CDC:
Older adults and persons with severe underlying health conditions are considered to be at increased risk of more serious illness after contracting COVID-19. Priority should be given to ensuring the safety of these groups of people, particularly for any mass gatherings that are expected to have a large number of older adults or persons with underlying conditions.
Some considerations which people should know before organizing an event or gathering are as follows:
1) The overall number of attendees.
2) The number of people attending who are at greater risk of more serious illness after contracting COVID-19.
3) The density of attendees within a confined area.
4) The potential economic impact on participants, attendees, staff, and the larger community.
5) The level of transmission in your local community and the level of transmission in the areas from which your attendees will travel.
6) If there are ways in which to significantly reduce the number of attendees.
Read More: World Health Organization: Coronavirus COVID-19 Now a PANDEMIC
BLACKPINK With a Hat-Trick As They Once Again Retain The #1 Spot In NEW K.ID's Weekly Chart
NEW K.ID, the No.1 TV channel for all K-Pop entertainment and source (https://cutt.ly/NEWKID), announced its weekly chart for the 3rd week of August.
BLACKPINK retains its #1 spot in the NEW K.ID's weekly chart for three consecutive weeks as they tie with WINNER's previous record. BLACKPINK has announced a new single dropping on August 28th which will be a collaboration with American pop star, Selena Gomez. Selena Gomez also recently teased her collaboration with BLACKPINK on her Instagram post captioned, "SELPINK pulling up soon. 8/28".
Following their release of the single, BLACKPINK will be releasing their first debut album on October 2nd.
PENTAGON, SHINee, GWSN, and N.Flying all retained their spots in TOP5. The 6th place, WINNER, celebrated their 6th year debut anniversary. MINO posted a photo of WINNER on his Instagram, celebrating the time and unforgettable memories that they have spent together for the last 6 years.
Ranked at #9, SF9's Rowoon has been named as 'The North Face white label's F/W' model and its brand ambassador. With a height over 6'3'', Rowoon not only has a youthful personality but also has various talents as he can both sing and act in various entertainment fields. The North Face saw that Rowoon's versatility perfectly matched its brand image and decided to partner with Rowoon.
Coming in at #10, DAY6's sub-unit, Even of Day, is releasing a new album, 'The Book of Us: Gluon – Nothing can tear us apart' on August 31st. All 7 songs in the album are written and produced by the Even of Day members. Young K is expected to play guitar in place of Sungjin and Jae. JYP's representative commented, "Young K showed his expertise on the bass guitar and will continue to play more instruments." It was also mentioned that Wonpil's synthesizer and Dowoon's electronic drum will be key in this album.
Additionally, in last week's '2020 SORIBADA BEST K-MUSIC AWARDS', GWSN and LOONA won New Wave New Artist Awards while GFRIEND took the main prize (bonsang) home.
NEW K.ID, the only TV channel that allows viewers to enjoy K-POP Idol-related content programming 24/7 and exclusive episodes curated from 10K+ videos, is available at CH 511 for free on LG Smart TVs and XUMO apps on all Internet-connected devices.
Death after unmasked arrest – Mexico Floyd
The official reason for the arrest revealed by the police is not known, but the video footage posted on social media at the time of the arrest suggests that the reason is "not wearing a mask."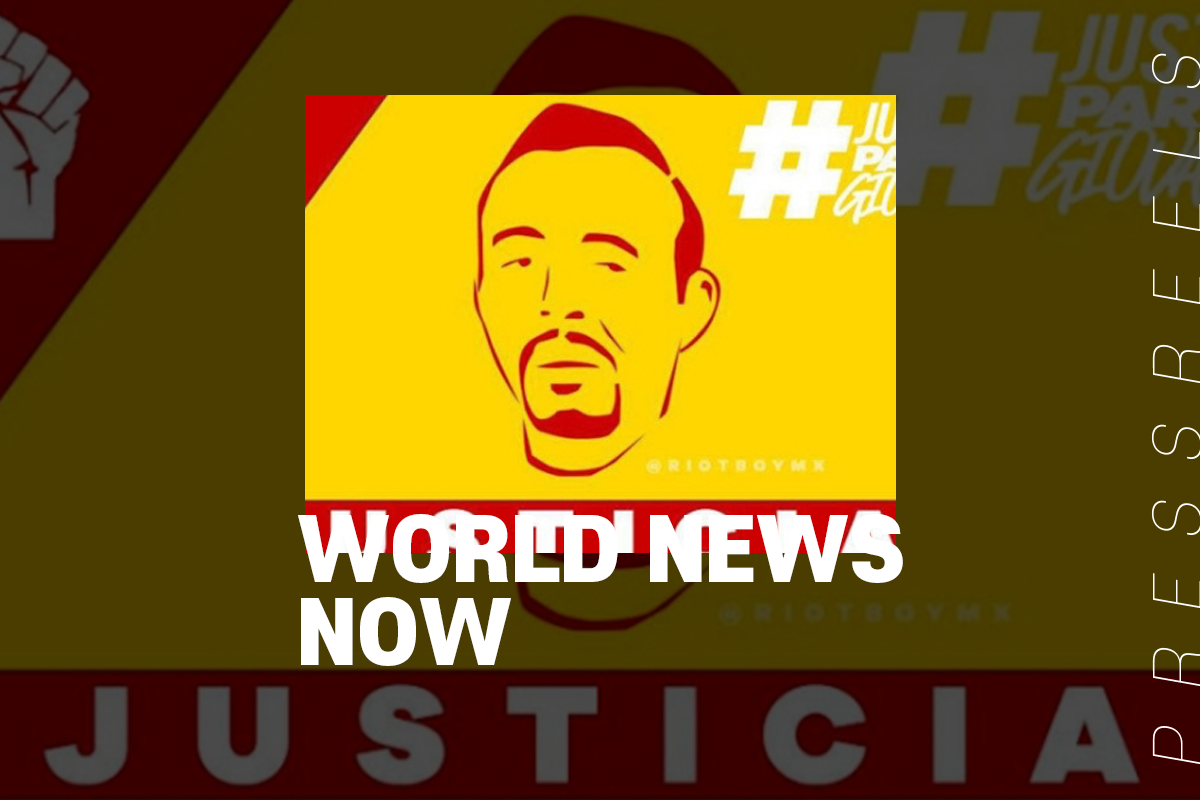 Amid a stir across the U.S. over the "George Floyd" incident that killed white police abuses, similar cases of abuse of public power have been revealed in Mexico, sparking public outrage.
The daily El Universal has been protesting against the incident since it was belatedly revealed that construction worker Giovanni Lopez died the next day after being arrested by police in Guadalajara, western Mexico, on April 4.
The official reason for the arrest revealed by the police is not known, but the video footage posted on social media at the time of the arrest suggests that the reason is "not wearing a mask."
Death of George Floyd
On May 25, 2020, George Floyd, a 46-year-old black man, died in Minneapolis, Minnesota, after Derek Chauvin, a white police officer, knelt on Floyd's neck for almost nine minutes while Floyd was handcuffed face down in the street