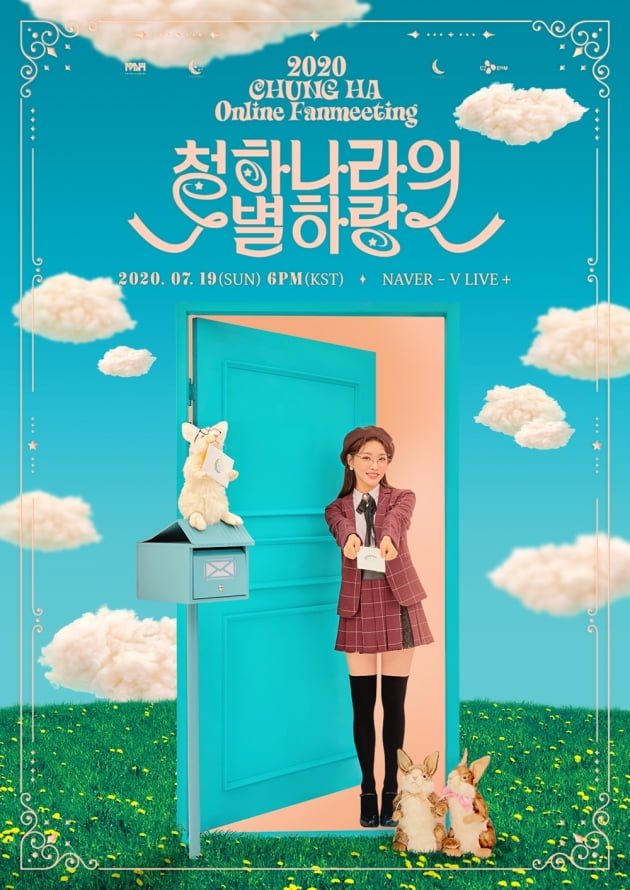 (PRESSREELS) Singer Chungha will hold an online fan meeting. On July 16, her agency MNH Entertainment said, "Chung Ha will hold the 2020 online fan meeting 'Chung Ha Nara's Byulharang' on the 19th."
"Byulharang in Chungha Country" means that Byulharang and Chungha, Chungha's official fan club name, will be together. At the fan meeting, undisclosed stages will be unveiled, including the recent update talk, as well as the recently announced PRE-RELEASE SINGLE #2 'PLAY (Feat CHANGMO)'.
As it is an online fan meeting, it will be decorated with special events with not only domestic fans but also overseas fans.
Meanwhile, the 2020 Chungha online fan meeting "Byulharang of Chungha Country" will be broadcast live on Naver V LIVE+ at 6 p.m. on the 19th.