The EPA has announced what kind of disinfectant should work in combatting the coronavirus.
According to them, solutions should at least have 70% alcohol and are registered.
The EPA has made an approved list of these "emerging viral pathogens claims" from the American Chemistry Council Center for Biocide Chemistries.
Here is the EPA list of registered disinfectants.
Clorox Disinfecting Wipes
Clorox Commercial Solutions
Clorox Disinfecting Spray
Clorox Multi-Surface Cleaner + Bleach
Klarides 70/30 
Lonza Formulation
Lysol Clean & Fresh Multi-Surface Cleaner
Lysol Disinfectant Max Cover Mist
Lysol Heavy-Duty Cleaner Disinfectant Concentrate
Oxide Daily Disinfectant Cleaner
Peak Disinfectant Wipes
Peroxide Multi-Surface Cleaner and Disinfectant
Peroxide Disinfectant and Glass Cleaner
Purell Professional Surface Disinfectant Wipes
Sani-Prime Germicidal Disposable Wipe
Sani-Prime Germicidal Spray
Coronavirus 'fighting products'
The American Chemistry Council's Center for Biocide Chemistries posted a list of disinfectants referred to as "fighting products" or coronavirus disinfectant at Americanchemistry.com
Cosa Oxonia Active
Microban 24 Hour Multi-Purpose Cleaner
Microban 24 Hour Bathroom Cleaner
Lemon Disinfectant
Cosa Oxonia Active
Clear Gear Sports Spray
Foster First Defense
Sani-Spritz Spray
Don-O-Mite
One-Step Disinfectant Cleaner
X-Ray Apron Cleaner Disinfectant
All-Purpose Virex
SaniZide Pro 1 Spray
Maxim GSC Germicidal Spray Cleaner
Bright Solutions Lemon Zip Disinfectant
Simple Green Clean Finish
TB Quat Disinfectant
Bioesque Solutions Botanical Disinfectant Solution
SaniZide Pro 1 Spray
Maxim GSC Germicidal Spray Cleaner
Bright Solutions Lemon Zip Disinfectant
Simple Green Clean Finish
TB Quat Disinfectant
Bioesque Solutions Botanical Disinfectant Solution
REScue Ready to Use One-Step Disinfectant Cleaner & Deodorize
Meanwhile, new cases of coronavirus in Maryland, Colorado, and Pennsylvania have been reported yesterday.
The death toll in the US is now at 14. In the country, 22 states have their own confirmed cases.
There are already 233 positive coronavirus cases in the US which include 40 people who were repatriated back to China and Japan.
The number of cases worldwide has been up by 100,000, which includes 80,000 in China. The recovery of these cases has been more than 50% already.
US officials are watching over an outbreak on a cruise ship that is 50 miles off the coast of California. One of the former passengers from the Grand Princess Cruise Ship died in California and 21 passengers have symptoms of the virus.
The shop now is on its way to San Francisco after a cruise to Hawaii but has been kept away from the port until everyone on board is tested for coronavirus.
There are more or less 3,5000 people on it. Coast guard helicopters have been carrying back and forth test kits and results are supposed to come out today, March 6.
Alabama, Maine, Ohio, Oklahoma, West Virginia, and Wyoming have no laboratories for diagnostic tests of the coronavirus. The Vice President also acknowledged the shortage of the tests and said, "We don't have enough tests today to meet what we anticipate will be the demand going forward."
The U.S. President signed the emergency funding package worth $8 billion on Friday morning.
Read More: Tavis Smiley to Pay $1.5 Million for Sexual Misconduct
BLACKPINK With a Hat-Trick As They Once Again Retain The #1 Spot In NEW K.ID's Weekly Chart
NEW K.ID, the No.1 TV channel for all K-Pop entertainment and source (https://cutt.ly/NEWKID), announced its weekly chart for the 3rd week of August.
BLACKPINK retains its #1 spot in the NEW K.ID's weekly chart for three consecutive weeks as they tie with WINNER's previous record. BLACKPINK has announced a new single dropping on August 28th which will be a collaboration with American pop star, Selena Gomez. Selena Gomez also recently teased her collaboration with BLACKPINK on her Instagram post captioned, "SELPINK pulling up soon. 8/28".
Following their release of the single, BLACKPINK will be releasing their first debut album on October 2nd.
PENTAGON, SHINee, GWSN, and N.Flying all retained their spots in TOP5. The 6th place, WINNER, celebrated their 6th year debut anniversary. MINO posted a photo of WINNER on his Instagram, celebrating the time and unforgettable memories that they have spent together for the last 6 years.
Ranked at #9, SF9's Rowoon has been named as 'The North Face white label's F/W' model and its brand ambassador. With a height over 6'3'', Rowoon not only has a youthful personality but also has various talents as he can both sing and act in various entertainment fields. The North Face saw that Rowoon's versatility perfectly matched its brand image and decided to partner with Rowoon.
Coming in at #10, DAY6's sub-unit, Even of Day, is releasing a new album, 'The Book of Us: Gluon – Nothing can tear us apart' on August 31st. All 7 songs in the album are written and produced by the Even of Day members. Young K is expected to play guitar in place of Sungjin and Jae. JYP's representative commented, "Young K showed his expertise on the bass guitar and will continue to play more instruments." It was also mentioned that Wonpil's synthesizer and Dowoon's electronic drum will be key in this album.
Additionally, in last week's '2020 SORIBADA BEST K-MUSIC AWARDS', GWSN and LOONA won New Wave New Artist Awards while GFRIEND took the main prize (bonsang) home.
NEW K.ID, the only TV channel that allows viewers to enjoy K-POP Idol-related content programming 24/7 and exclusive episodes curated from 10K+ videos, is available at CH 511 for free on LG Smart TVs and XUMO apps on all Internet-connected devices.
Death after unmasked arrest – Mexico Floyd
The official reason for the arrest revealed by the police is not known, but the video footage posted on social media at the time of the arrest suggests that the reason is "not wearing a mask."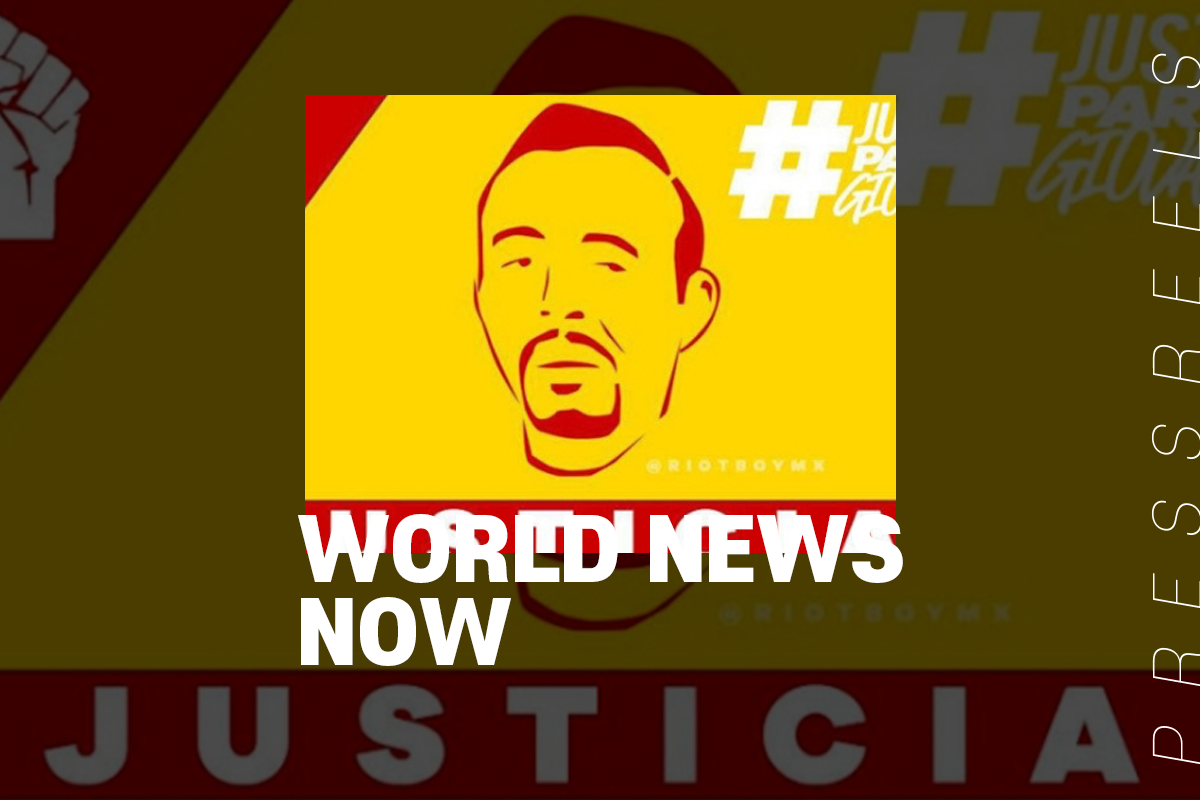 Amid a stir across the U.S. over the "George Floyd" incident that killed white police abuses, similar cases of abuse of public power have been revealed in Mexico, sparking public outrage.
The daily El Universal has been protesting against the incident since it was belatedly revealed that construction worker Giovanni Lopez died the next day after being arrested by police in Guadalajara, western Mexico, on April 4.
The official reason for the arrest revealed by the police is not known, but the video footage posted on social media at the time of the arrest suggests that the reason is "not wearing a mask."
Death of George Floyd
On May 25, 2020, George Floyd, a 46-year-old black man, died in Minneapolis, Minnesota, after Derek Chauvin, a white police officer, knelt on Floyd's neck for almost nine minutes while Floyd was handcuffed face down in the street