Dennis Muilenburg stepped down as the CEO of Boeing. The majority has known that the company has faced a lot of setbacks this year.
This includes two fatal crashes and quite several delays and issues with its 737 Max airplanes, which said to be the essential product in the air.

A press release was made on December 23 and announced today that its Board of Directors had named current Chairman David L. Calhoun, as Chief Executive Officer and President, effective January 13, 2020. Mr. Calhoun will remain a member of the Board. Besides, Board member Lawrence W. Kellner will become non-executive Chairman of the Board effective immediately.
The company also announced that Dennis A. Muilenburg has resigned from his positions as Chief Executive Officer and Board director effective immediately. Boeing Chief Financial Officer Greg Smith will serve as interim CEO during the brief transition period, while Mr. Calhoun exits his non-Boeing commitments.
The Board of Directors decided that a change in leadership was necessary to restore confidence in the company moving forward as it works to repair relationships with regulators, customers, and all other stakeholders.
Under the company's new leadership, Boeing will operate with a renewed commitment to full transparency, including practical and proactive communication with the [Federal Aviation Administration], other global regulators, and its customers."

"On behalf of the entire Board of Directors, I am pleased that Dave has agreed to lead Boeing at this critical juncture," Mr. Kellner said. He added, "Dave has the deep industry experience and a proven track record of strong leadership, and he recognizes the challenges we must confront. The Board and I look forward to working with him and the rest of the Boeing team to ensure that today marks a new way forward for our company."

Calhoun made a statement and said, "I strongly believe in the future of Boeing and the 737 MAX, I am honored to lead this great company and the 150,000 dedicated employees who are working hard to create the future of aviation."

Calhoun worked before as a senior managing director with Blackstone Group and as CEO of Nelsen Holdings.

In the past, the Max series has been grounded by the FAA some days after a lot of countries issued similar mandates on the crash of the Ethiopian Airline 737 Max 8 that killed 157 people on the flight. That tragedy happened less than five months after another 737 Max 8 operated by Lion Air also crashed in Indonesia late in October 2018. It killed 189 passengers and crew members aboard.

The air safety officials identified the MCAS, as an automated control system in the plane as a factor why the 737 Max planes crashed. The software received erroneous data that led to override the pilot commands and thus pushes the plane downwards. Boeing said that it is now fixing the software and made an overhaul to its system.

Furthermore, the US lawmaker who is investigating said Boeing was aware that the system could be unreliable and thus have prioritized profit over safety.
Read More: 'Making a Murderer' Brendan Dassey Sentenced to Life in Prison Because of Kim Kardashian West?
CROWN GOOSE LAUNCHES A 6 STAR HOTEL GRAND MERCURE ROOM PACKAGE
Asia's one of most prominent Hotelplexes, Yongsan Dragon City Hotel Grand Mercure and global luxury goose down bedding brand Crown Goose collaborate to showcase Grand Mercure Crown Goose Suite Room Package from July 20th to August 31st.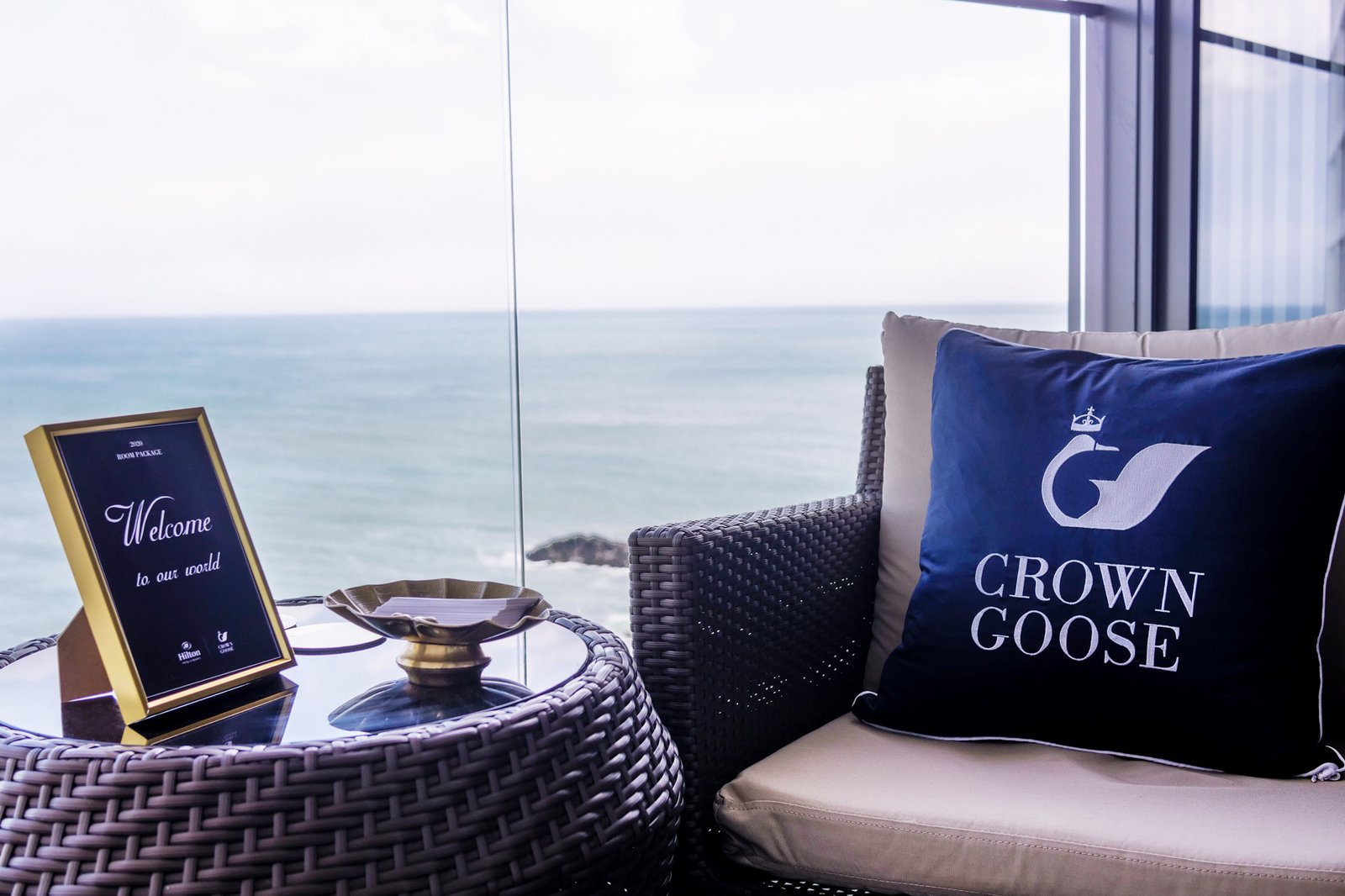 Asia's one of most prominent Hotelplexes, Yongsan Dragon City Hotel Grand Mercure and global luxury goose down bedding brand Crown Goose collaborate to showcase Grand Mercure Crown Goose Suite Room Package from July 20th to August 31st.
Yongsan Dragon City Hotel is a part of Accor Hotel Group from France, and is the largest hotel in Korea with 1,700 rooms, 11 restaurants and bars. The hotel can accommodate up to 4,900 people. Yongsan Dragon City includes four brands: Grand Mercure, Novotel Suites, Novotel Ambassador, and ibis Styles Ambassador.
Crown Goose Suite Room Package is located in Grand Mercure, known as a 6-star hotel from the Accor Hotel Group. Grand Mercure has upto 3 bedrooms, full kitchen facility, and indoor golf course and an access to executive floor lounge.
Grand Mercure's Crown Goose package room is decorated with royal gold color, which symbolizes success, elegance, and royal authority. This Grand Mercure Suite room displays the top 0.05% of Crown Goose clients' favorite bedding items. The room package also includes gift box of towel sets.
Crown Goose, a global eiderdown brand has showcased "Crown Goose Room Package" in Hilton hotels before. Hilton's ocean suite room, the highest room in Hilton accommodated a number of celebrities.
Located in the heart of Beverly Hills, Crown Goose is a goose down brand loved by the world's top clients and super riches. Crown Goose's recent clients included New York Manhattan Super Rich's Residence, 15 Hudson Yards and many Beverly Hills mansions. Thanks to these facts, Crown Goose has established itself as a high-end luxury goose down comforter among the wealthy. 
PENINSULA Unveils World's First Official 8K Main Trailer!
(PRESSREELS) CONTENTS PANDA(Next Entertainment World), which presents PENINSULA released the world's first official main trailer of 8K image quality at noon (Korean time) on June 16, 2020.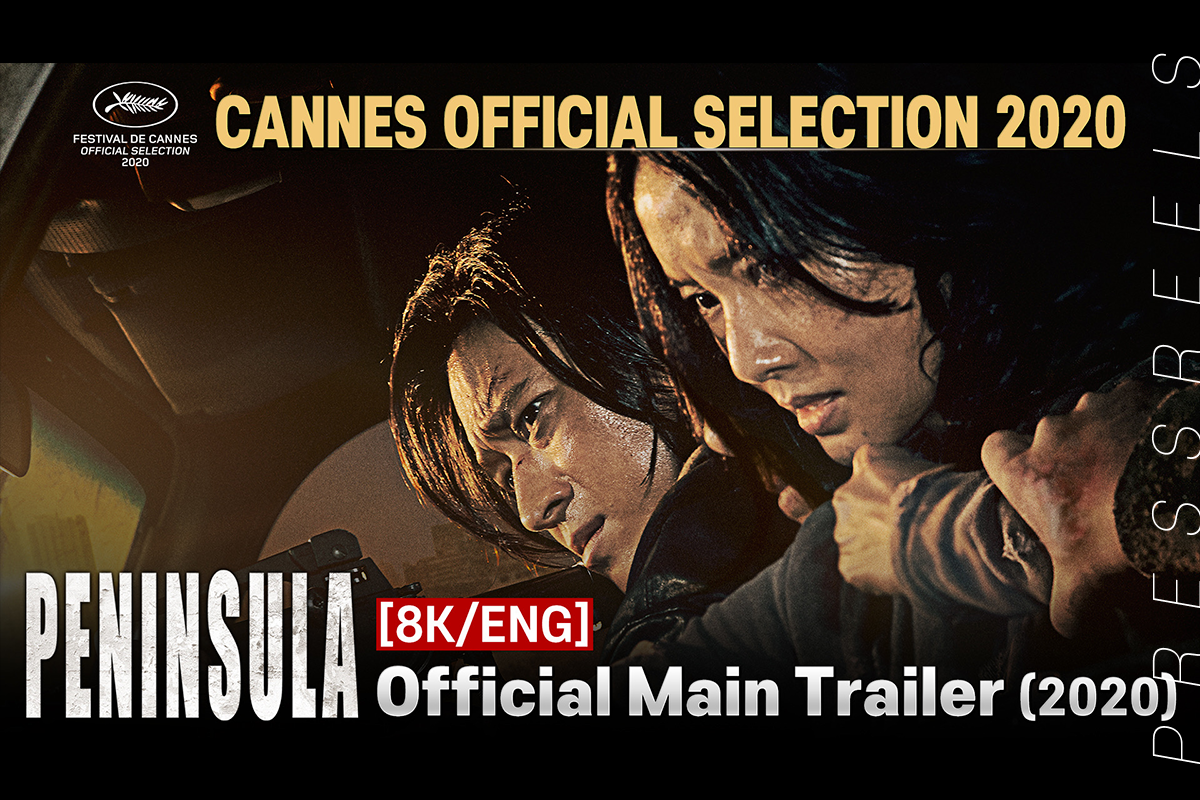 Four years after 'TRAIN TO BUSAN', Connect with the survivors of the 'PENINSULA'!
(PRESSREELS) CONTENTS PANDA(Next Entertainment World), which presents PENINSULA released the world's first official main trailer of 8K image quality at noon (Korean time) on June 16, 2020. The trailer of PENINSULA, a 2020 Cannes Film Festival's official invitation film, depicts the struggles of those who have survived in different ways for four years after TRAIN TO BUSAN.
PENINSULA is an action blockbuster depicting the last battle for survival between the people left behind in the ruins of the Korean peninsula four years after Train to Busan. The upcoming PENINSULA trailer ahead of its worldwide premiere release in the summer of 2020 is full of such big scale action sequences and explosive thrills together with fast-sounding gunfights and car-chasing scenes.
In particular, the official trailer of PENINSULA, which has 8K image quality for the first time in the world, meets the technical specifications of all digital devices and delivers a high level of visual completeness to moviegoers around the world. The 8K trailer, which is 16 times clearer than the FULL HD image quality and 4 times clearer than the 4K image quality, can be enjoyed in 8K, 4K and HD according to the device's specifications if the 8K main trailer via the NEW's official channel on YouTube is selected as the highest specification (4320p 8K). Especially, viewers can watch them with a perfect picture quality without an extra setup from the YouTube app on Smart TVs that support either 4K or 8K.
This super high-definition trailer was created through the collaboration of NEW's digital business corporation NEW ID and SK TELECOM. Among the media-focused core technologies of AI-based Post Production, a joint enterprise between the two companies, the technology called Supernova is a media upscaling solution (up to 8K) to improved quality of image and sound source based on the AI's deep learning algorithms while maintaining the quality level of the original.
Movie Information
– Title: PENINSULA
– Director: YEON Sangho (Psychokinesis | Seoul Station | Train to Busan)
– Genre: Disaster, Zombie
– Cast: GANG Dongwon (Illang: The Wolf Brigade | A Violent Prosecutor)
LEE Junghyun (Love, Again | The Battleship Island)
– World Sales: CONTENTS PANDA (NEW)
– Production: REDPETER FILMS (Birthday | Psychokinesis | Train to Busan)
– Expected Release Date: Summer 2020
– Logline: 4 years after the inexplicable disaster, they're returning to the godforsaken land!
– Synopsis
: Jung-seok barely managed to escape from the unprecedented disaster in Korea 4 years ago and lives in exile in Hong Kong by himself. He is given a lucrative chance to return to Korea to retrieve large bags of cash left abandoned in the streets of Seoul. His mission is infiltrated ruined city of Seoul and secure the target truck before the sunrise, then return to Hong Kong unscathed. But he and his team are ambushed by a militia known as Unit 631 and vicious zombie hordes. During his desperate struggle to survive, Jung-seok experiences a moment of deus ex machina as survivor Min-jung and her family save him from brink of death. Together, they formulate one last plan to escape the peninsula for good. The prodigal son, the survivor and the deranged, their bloody battle begins!