(PRESSREELS) "Innocent Girl Group" changes from Girls' Generation and APINK to GFRIEND are worth noting.
Girls' Generation, APINK and GFRIEND debuted in 2007, 2011 and 2015, respectively, creating the "Fourth Anniversary of Independent Girl Group," and the three teams were loved by fans for their image of a innocent and fresh girl at the beginning of their debut.
Since then, all three girl groups have continued their fame as top K-pop girl groups, choosing a change that best shows their individual charms rather than staying on the innocuous concept.
GFRIEND, which recently announced its comeback, released its new mini-album "Song of the Sirens" concept photo, focusing on capturing a variety of charms with GFRIEND's sophisticated visuals that have entered its sixth year since its debut. In particular, the company has established a world view with solid storytelling, showing that it has grown naturally over time, rather than staying under the concept of Innocent.
Earlier in "回:LABYRINTH," GFRIEND set the stage for change by expressing itself wandering at a crossroads through "Crossroads." Since then, GFRIEND has raised expectations to the fullest by announcing its new album "回:Song of the Sirens," which contains a desire and determination for change.
Moreover, GFRIEND has captured a dramatic change with its colorful costumes and styling that have never been seen before. The makeup has become darker, and the spectrum that conveys emotions has become more delicate and wider. GFRIEND is said to have created its own image variation method in a refined and calm atmosphere.
As a result, as soon as the concept photo was released, it became the No. 1 real-time trend on Twitter around the world, proving its keen interest in GFRIEND, and K-pop fans' positive reviews of GFRIEND's new look are continuing.
Prior to this, Girls' Generation debuted ambitiously in 2007 as an Innocent girl group that connects S.E.S. Following her debut song "Into The New World," she released fresh charms through "Kissing You" and "Gee," establishing herself as the best K-pop girl group. Since then, Girls' Generation has successfully transformed its image by presenting sexy and powerful images starting with "Genie," and is now active as a solo artist.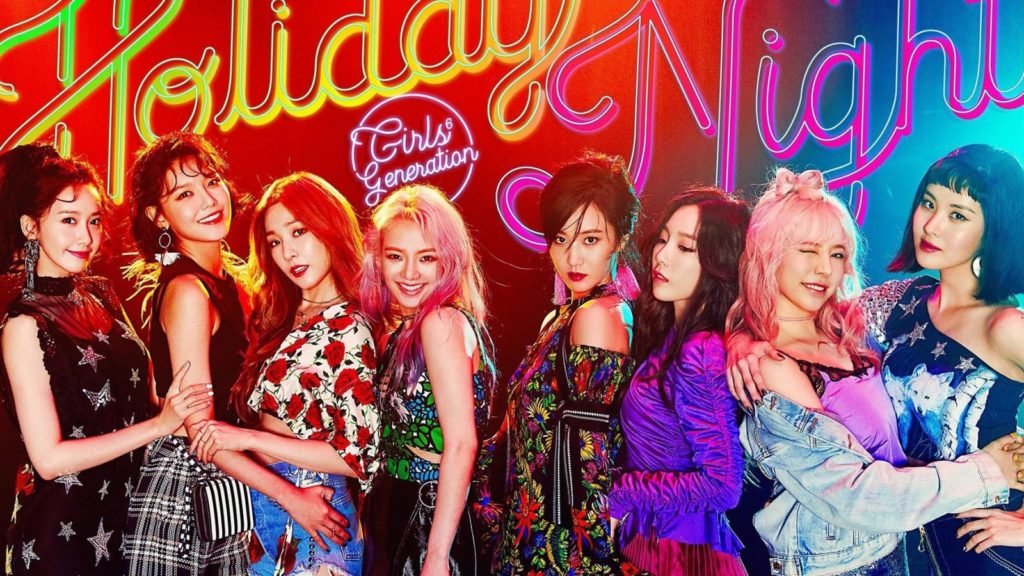 The following group is APINK, which took the first step in the K-pop scene with "I Don't Know" in 2011. APINK emerged as the epitome of the Innocent girl group with a series of hits such as "My My," "Mr. Chu" and "NoNoNo," and through "LUV," it took off the girl's vivacity and announced the change by expressing the woman's maturity.
From I'm So Sick to '%%' to 'Dumhdurum', APINK's unique sensibility has made successful changes.
As the artists naturally grew, girl groups that put forward the concept of Innocent have changed to various variations that maintain the group's color while harmonizing appropriately within them.
Expectations are high for another change in girl groups, including strong performances and more self-reliant and active performances in music and lyrics.